The Bishop's Palace in Wells, Somerset, is hosting its annual Summer Outdoor Theatre event, bringing some classic productions to the stage between July and August.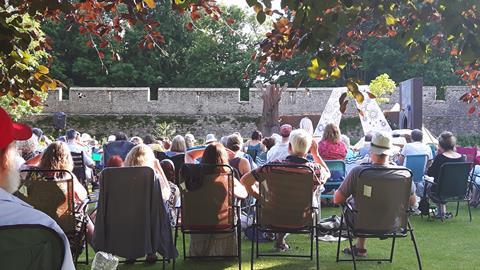 Groups of ten or more will receive a discounted ticket price to the show of their choice on the schedule.
As well as great performances to look forward too, visitors to the palace will be able to sit and admire the picturesque gardens, intertwined with the stunning backdrop of the 13th century Great Hall ruins.
The programme features plays written by some of the UK's best playwrights, including Shakespeare and Austen.
What's on?
The Pantaloons Theatre Company will begin proceedings on 5th July, with their funny and fast-paced adaptation of Jane Austen's Sense and Sensibility. The show also features live music and audience interaction to keep its spectators entertained.
Later in the month, on 28th July, Shakespeare's classic A Midsummer Nights Dream, will be unveiled by The Lord Chamberlain's Men in an authentic performance. The company will perform as the writer intended it to be seen; an all-male interpretation. The supernatural comedy will include traditional music and full Elizabethan costumes to immerse its audience in the world of Shakespeare.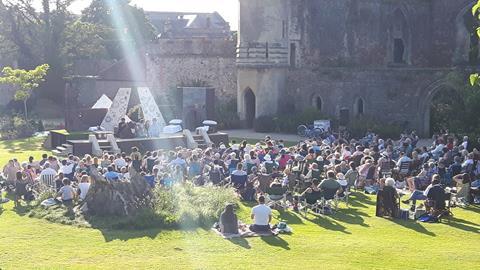 The outdoor theatre will host Boxtree's; The Legend of King Arthur on 4th August, bringing the medieval tale to Wells. This production is suitable for all ages as you follow the traditional tale of how Arthur pulled the sword from the stone.
To finish the season, Heartbreak Productions will perform Wuthering Heights, an adaptation of Emily Bronte's haunting tale on 16th August. When two lovers are pulled apart, Heathcliff sets out to cause havoc to the next generations of Earnshaws.
Bishop's Palace also offer a lot of group benefits for those wanting to explore the medieval site further, including guided tours, a discounted guide book and if you're group is larger than 20, the organiser goes free.
For more information about production dates and times, visit the palace's website: https://bishopspalace.org.uk/whats-on/theatre/