World premieres and revivals await audiences of the 2020-21 season, under new direction from Carlos Acosta.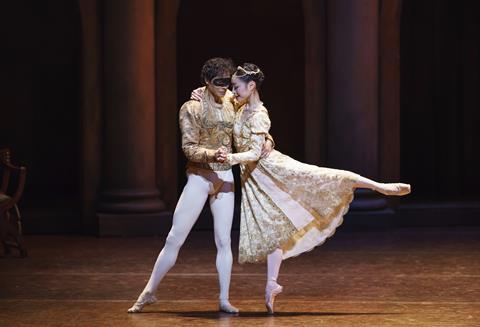 In his first year as director of the Birmingham Royal Ballet, Carlos Acosta has announced details of the upcoming season of events, starting in June. Literary inspired dance and music from the Royal Philharmonic Orchestra are among the major events.
Summer festival
In London and Birmingham, a three-week summer festival will bring together dancing and music curated by the director. Included on the mixed bill is Theme and Variations, described as a 'love letter to classical Russian ballet' set to Tchaikovsky's Orchestral Suite No.3, and a production of Don Quixote that rounds off the Birmingham International Dance Festival, an adaptation filled with jumps, pirouettes and lifts.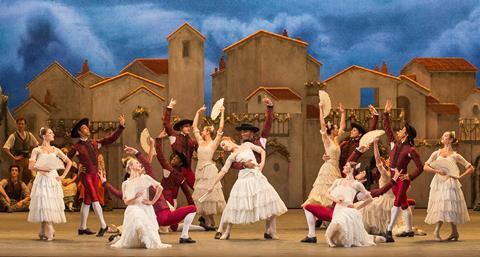 The festival will begin in Sadler's Wells (10th-13th June) before moving to the Birmingham Hippodrome (19th-27th June).
Visual artist Conrad Shawcross will present his artwork alongside the festival. The Ada Project is inspired by Victorian mathematician and visionary Ada Lovelace; Shawcross's robotic instrument is based on aspects of her work and is accompanied by a series of musical commissions and live performances, as well as evening talks as part of its exhibition programme taking place in the Lilian Baylis Studio from 10th-13th June.
The festival will culminate in a free Family Day on Saturday 27th June, welcoming families to explore Birmingham Hippodrome, which will contain child-friendly activities (arts and crafts, face painting, technology and art workshops, ballet training and music workshops) as well as entry to the day's performance of Don Quixote and The Ada Project exhibition.
Autumn triple bill
To commemorate the 250th anniversary of Beethoven's birth, Uwe Scholz will make his UK debut with Seventh Symphony in October, a celebration of the famous composer's music accompanied on stage by 36 dancers. The second work on the programme is a choreographed piece from Morgann Runacre-Temple, commissioned by the Ballet Now initiative, and the programme ends with Forgotten Land, described as an 'epic and melancholic' performance.
The three performances can be seen at the Birmingham Hippodrome from 1st to 3rd October, arriving at Sadler's Wells on the 27th and 28th.
Romeo and Juliet and Cinderella
Kenneth Macmillan's ballet adaptation of Shakespeare's Romeo and Juliet will arrive in Plymouth, Birmingham and London in October, while the story of Cinderella will be brought to stages from January 2021. This interpretation of the Disney classic from David Bintley remains one of the most popular ballets in the company's repertoire, and was broadcast by the BBC in 2010.
Ballet at the Royal Albert Hall
Birmingham Royal Ballet will return to the Royal Albert Hall on 12th February 2021 to perform with the Royal Philharmonic Orchestra for An Evening of Music and Dance. Also, in celebration of 30 years since the Birmingham Royal Ballet moved to Birmingham, the company will perform Sir Peter Wright's version of The Nutcracker at the London venue, featuring period costumes and projections. It arrives at the Royal Albert Hall in December 2020, after a run at the Birmingham Hippodrome from late November.
Groups are welcome at all Birmingham Royal Ballet performances, many of which offer group discounts. Organisers can get in touch with the box office at specific venues, or contact Kate Howells at the Birmingham Royal Ballet: katehowells@brb.org.uk.