Stephen Daldry's seminal production of JB Priestley's classic thriller, An Inspector Calls, opens this week at the New Wimbledon Theatre, before visiting a huge amount of venues across the UK and Ireland.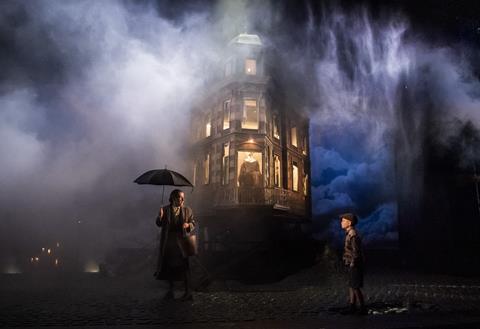 Opening on Friday 9th September, Liam Brennan will star as Inspector Goole, Christine Kavanagh as Mrs Birling, Jeffrey Harmer as Mr Birling, Simon Cotton as Gerald Croft, Evlyne Oyedokun as Sheila Birling, George Rowlands as Eric Birling and Frances Campbell as Edna.
The tour will stop at the likes of Milton Keynes (27th September - 1st October), Birmingham (29th November - 3rd December), York (7th February - 11th February), Plymouth (7th March - 11th March) and Sheffield (2nd May - 6th May), before ending its run in Glasgow (23rd May - 27th May 2023).
In the 30 years since its first performance at the National Theatre in 1992, Stephen Daldry's production of An Inspector Calls has won a total of 19 major awards, including four Tony Awards and three Olivier Awards, and has played to more than five million theatregoers worldwide.
Written at the end of World War Two and set before the first, An Inspector Calls is described as compelling and haunting thriller. The story begins when the mysterious Inspector Goole calls unexpectedly on the Birling family home. Their peaceful family dinner party is shattered by his investigations into the death of a young woman.
Liam Brennan returns to the show having played the role of Inspector Goole during previous UK tours, while Christine Kavanagh's theatre credits include The Importance of Being Earnest at the Harold Pinter Theatre in London.
Jeff Harmer has played Berrard in the national tour of Bird Song and Simon Cotton is probably best known for his role as Hugh Bryant on ITV's Emmerdale.
Both Evlyne Oyedokun and George Rowlands have experience of touring the UK in a variety of productions and Frances Campbell has previously appeared in another JB Priestley performance – Music at Night.