Vivienne and Ken Johnson, who organise group trips for the After Eight Club in Maldon, were left stunned when Sir Tony Robinson knocked on their front door to say 'One Big Thank You'.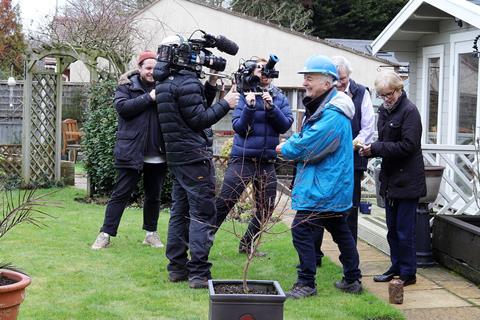 Members of the After Eight Club had been trying to find a way to thank Vivienne and Ken for putting together a wide variety of day trips and holidays every year, so decided to get in touch with The One Show for help.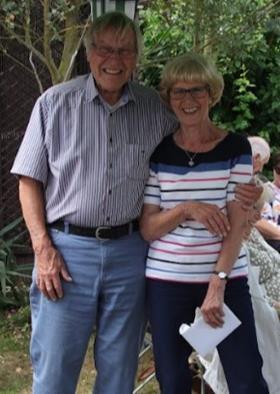 Every week, The One Show says 'One Big Thank You' to someone who's gone the extra mile to assist others in their community, and decided that the pair were more than worthy of the reward.
The couple were tricked into thinking their garden might be home to some rare and ancient artefacts that Sir Tony Robinson would be coming over to investigate.
The After Eight Club was formed 45 years ago as a single's group, but has evolved over time into a social club and an important lifeline for getting people outside of the house on memorable group trips.
David Bowman of the After Eight Club told The One Show that he "didn't know what to do with himself" after losing his wife and that he "wanted to give up all together", but the After Eight Club gave him a purpose again.
The duo were told that Robinson and the crew would be filming a special historical programme, where the actor produced old coins and even a historical bottle from a tent that had been put up in the Johnson's garden to disguise the false dig.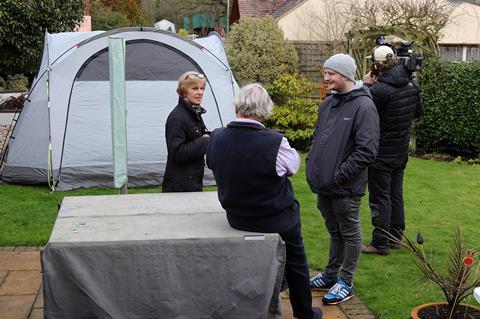 One big dig
Vivienne Johnson said: "We were hoodwinked, one of our group members phoned us up and said that her sister-in-law had been watching a programme about an archaeological dig that Sir Tony Robinson had done nearby, and they wanted to do one called 'One Big Dig' in the village where we live."
Little did the couple know that other members of the After Eight Club had met with The One Show's production team the week before to tell them all about the amazing experiences they have been a part of thanks to the work of the pair.
Ken Johnson said: "It was so strange to have Sir Tony Robinson knocking on the door.
"He told us he was going to dig up about two square metres of land and I thought hold up a minute, that's quite a lot! But he assured me that he had the top soil to put it right again after they were finished.
"I couldn't believe it when he emerged with some old coins, and then this clay bottle with a bit of dishevelled paper sticking out the top."
Inside the bottle, the couple were surprised to find a note reading 'One Big Thank You', before being led across the road to a nursery to find members of the group standing there to celebrate the achievement.
Watch what happened here…
We're celebrating Viv and Ken from Essex tonight with the help of Joanna Lumley and @Tony_Robinson! 🙌

They have been helping hundreds overcome loneliness and for that, we want to give you two a #OneBigThankYou! 💙#TheOneShow 👉 https://t.co/9dMOKCoMfS pic.twitter.com/yKHDuy3G4A

— BBC The One Show (@BBCTheOneShow) February 2, 2023
Ken said: "We didn't understand what it meant when it said 'One Big Thank You' until he told us it had all been hoax, I thought it was one big joke. It was a lovely surprise and we didn't have a clue.
"Both Vivienne and I were incredibly humbled by the experience. It was something else, how big a thank you can you get?
"We've had calls from all over, even my son and all his mates in Australia saw it - he keeps saying that he will be wanting an autograph next time we see him."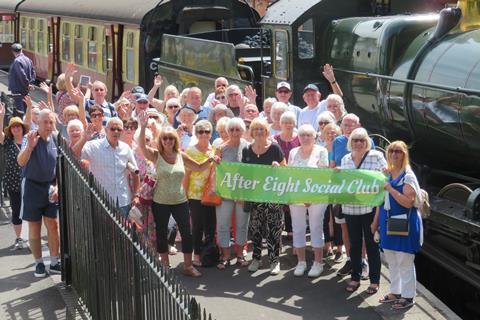 Vivienne added: "We've had the piece of paper from the bottle framed, along with the two coins that they found in our garden.
"It's hanging in our office as we're always in there organising trips. It was a wonderful experience and we're like one big family."
When asked what keeps them going as group travel organisers, Ken said: "There would not be a club as we know it if we did not provide these days out and holidays.
"It's not all plain sailing but when it all comes together, it makes it all worthwhile, especially receiving the appreciation from our club members, it's priceless."