The Excellence Award rewards brilliant service to group travel organisers. Read more below about the brilliant people who were in the running for the 2021 accolade.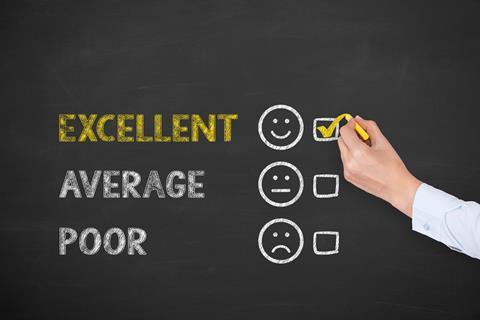 Forming an important part of the annual Group Leisure & Travel Awards, this category is all about the people behind a successful group trip, those who work with organisers to make the process easy and the end result enjoyable for all. Previous winners have included people from tour operators, hotels and popular attractions. The 2021 finalists were all nominated by group travel organisers.
We spoke to each of the 2021 finalists to find out what they do, and what they love about their job:
Hilary Christmas, tour adviser, Norman Allen Group Travel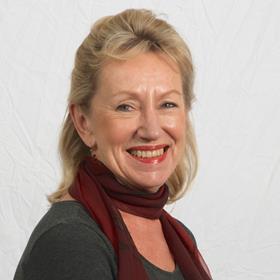 What do you love about your job?
I must love it to have stayed within the same department of the same company for 22 years! I am very people orientated and very much enjoy the interaction with group leaders, many of whom I have worked with for years and feel a bond with.
There is considerable job satisfaction when a group returns from a tour and sends in feedback which makes you know you did a good job for them and they have enjoyed themselves. It is also a job which is never boring as the tours are so varied and often involve an extensive level of research which has greatly enhanced my knowledge of the world and made me want to visit destinations I would not otherwise have thought of. I have dealt with religious groups, music groups, art and architecture enthusiasts, even a fascinating group of volcanologists!
What has also been very important throughout all this time is the company and support of friendly colleagues.
What does your role involve?
I work within a small team dedicated to private groups, clubs and societies and we tailor make tours by coach or by air within the UK, Europe and worldwide. We source accommodation, transport arrangements and coordinate an excursion programme in conjunction with the group's preferences and interests. In addition to setting up and operating the tours, we are responsible for producing marketing material to help the group organiser promote the tour and receiving and receipting payments.
My role also involves assisting and advising my colleagues and checking the accuracy of contracts and documentation provided.
What do GTOs say about Hilary?
"We had several tours with NAGT throughout 2020. All had to be rescheduled and throughout Hilary has, whilst working from home and limited access to some of the files she needed, gone out of her way to help with the process of unpicking and rescheduling making what appeared to be a mountain, a mole hill."
Tour operator Norman Allen Group Travel offers a tailor-made tour service to group travel organisers.
Sandy Cornish, Operations Manager, Tailored Travel
What do you love about your job?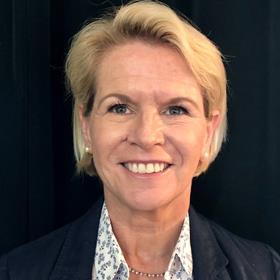 My role is one that I have enjoyed for nearly 30 years, 17 of which have been at Tailored Travel where my role is enhanced by new dimensions. I am in regular contact with the group organiser from the initial set up right through to the date of their return from the holiday. Each group has their own needs and requests, each one different from another.
One day I may be dealing with a U3A group going to Scotland by train, another day could be an Arts Society group looking for a cultural experience in Italy. I love the variety of groups I have in this role and I enjoy pushing the boundaries to enhance the tour elements as much as possible or to offer an unexpected extra benefit.
The excellent feedback from the group organisers and their clients when they return from their tour will never cease to give me a buzz.
What does your role involve?
Along with a small team, I am responsible for planning and implementing all the tour elements such as transportation (flights, coaches, trains etc), ground handling, tour managers, local guides and overseeing timely payments to these. I prepare the tour itineraries, guide/tour manager instructions, brief group organisers and guides prior to travel.
I am frequently on call during the course of a tour in case of queries. I oversee a small team of operational staff, ensuring their work is of an excellent standard and that their group organisers are happy with the organisation of their tour. I also look after the wellbeing of these staff in terms of feedback and appraisals during the year.
What do GTOs say about Sandy?
"She organises our group holidays and this year particularly went above and beyond her call of duty to make our holiday run smoothly."
Tailored Travel is a specialised tour operator dealing in group travel within the UK and overseas.
Jenni Duncan, private groups manager, Brightwater Holidays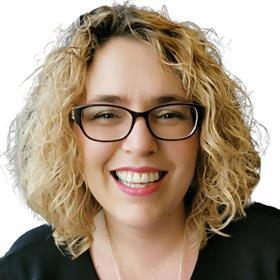 What do you love about your job?
Having a passion for travel from a young age has provided me with the opportunity to work in an industry that I love (and continue to love) for over 20 years. As travel expectations and experiences have developed, so have I, and I have loved watching Brightwater flourish over the years. No day is the same and every day brings new challenges and successes, and I would not have it any other way.
Exploring new destinations and creating new tours is always exciting but one of the real enjoyments is developing and building personal relationships with our group organisers and their members. I strive to ensure our groups get the best service and experience possible, so it is always very satisfying and rewarding when a group returns home from tour, and they have enjoyed it so much they are already talking about their next one!
What does your role involve?
I have a wealth of experience in every department of the business and an excellent knowledge of all the fantastic holidays we offer at home and abroad and my key role is now managing our private groups department. From the moment our group organisers contact us I am with them every step of the way from the initial planning stages and understand their exact requirements until they return home again.
I thrive on making sure everything is in order and the booking journey is as seamless as possible. I support my colleagues across the business and pride myself on being very hands on across all departments.
What do GTOs say about Jenni
"I have been working with Jenni over the past three years which must have been the most difficult in her career. Our trips planned for 2020 have been rescheduled several times. Jenni has worked tirelessly and without complaint reschedule our trips we wanted in 2021. She is always upbeat, positive and friendly."
Brightwater Holidays provides tailor-made travel arrangements for private groups and societies.
Allen Elliot, Account Manager, Group Line
What do you love about your job?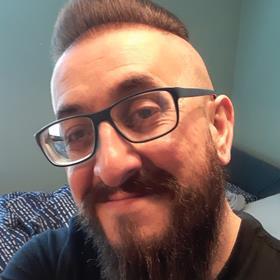 To begin with, it helps that I am a massive fan of the theatre. Having seen shows on Broadway in New York, as well as London, I firmly believe the West End is the best in the world. Knowing that my role is pivotal to thousands of people attending and enjoying those shows every year is very fulfilling.
I enjoy the rapport I have with my long-term clients, and I also enjoy engaging with new clients and the challenge of building new working relationships. I love the team I work with, who are incredibly supportive and assist me wherever necessary.
What does your role involve?
I have been with Group Line for more than five years now, and I look after the top clients who book groups for West End shows with Group Line. These include travel companies, tour operators, school groups, private social groups and corporate clients. My main responsibilities are to keep them apprised of new shows and group prices and looking after each booking from start to finish.
The focus of my role is building relationships, I do this by speaking to most of my top clients daily, over the phone and email. Group Line often offer complimentary tickets to our clients for new productions for them to more readily recommend the show to their group members. I frequently attend and meet/greet clients at these events. Pre-pandemic, we were getting invitations to launch parties as well as workshops/rehearsal sessions for shows before they opened, which I also enjoyed attending.
What do GTOs say about Allen?
"Friendly, approachable, quick responses, patient, flexible and sometimes works miracles! Happy to take advance requests for theatre bookings so I don't have to worry about which day shows go on sale."
Group Line is a London-based ticket agency, responsible for selling 750,000 West End Theatre tickets each year.
About The Excellence Award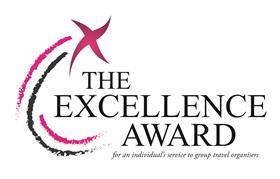 For an individual's service to group travel organisers, this award was created to shine a spotlight on travel industry professionals who go the extra mile for their customers. It has helped recognise all types of people working in all areas of the sector since it was first added to the annual Group Leisure & Travel Awards in 2008.
Whether you organise a day trip or a long haul holiday, it is often the people you deal with who can make the difference, especially when it comes to groups. As an organiser, you want to be confident that everything is going to run smoothly and that you will receive the help and support needed throughout the whole process.