Kevin Keegan OBE, the former England and Liverpool footballer and manager of England and Newcastle, is to host the 2022 Group Leisure & Travel Awards ceremony on 5th October at the DoubleTree by Hilton Hotel, Milton Keynes.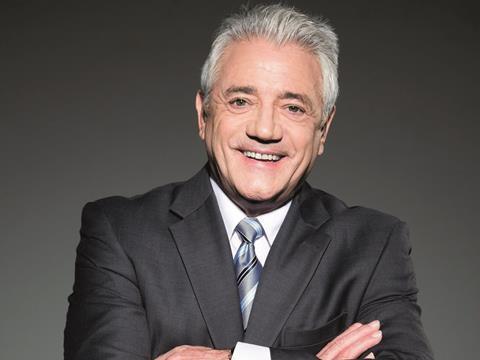 The annual event recognises the best attractions, experiences and suppliers for group trips and holidays, as voted for by GLT readers with the ceremony taking place the night before the Group Leisure & Travel Show, which will staged at the adjacent Marshall Arena the following day.
Introducing your 2022 host, Kevin Keegan
A sparkling career that has included time at Liverpool, Hamburg, Southampton and Newcastle, Kevin also captained England for six years until his international retirement after the 1982 World Cup. As a manager, he was in charge at Newcastle, Fulham, Manchester City, and of course England.
Publisher of Group Leisure & Travel, Rob Yandell commented: "We are very lucky to secure Kevin's services as he is incredibly popular on the circuit and much in demand.
"Having worked with Kevin before I can promise all our guests a really fun night and don't expect it to just be a football talk – far from it. There really is something for everyone and I know that he will be looking forward to meeting guests. He's a man who always has time for you."
Kevin began his football career in 1968 at Scunthorpe United, making his debut as a young 17-year-old.
He moved from Scunthorpe to Liverpool in 1971 and went on to win three First Division titles, two UEFA Cups, the FA Cup, and the European Cup during his six years at the club. From Liverpool, Kevin joined Hamburger SV and secured further honours, winning the Bundesliga title and reaching the European Cup final.
Voted European Footballer of the Year twice in both 1978 and 1979, his return to UK football came at Southampton where he spent two seasons before joining Newcastle United of the Second Division, helping them gain promotion and finally retiring as a player in 1984. He was capped 63 times for England, scoring 21 international goals.
Having recently written an entertaining and revealing autobiography, he remains one of the most entertaining speakers on the circuit.
GLT Awards event organiser, Sharon Yandell, commented: "Kevin is a much sought after speaker and will be great value for our guests. Whether you are a football fan or not, I know everyone will enjoy spending the evening with Kevin as he is such a fantastic host!"
"After such a challenging period over the last two years we want to stage an in-person awards ceremony that is going to be a first-class event, reflecting the first-class travel sector we serve and its people. Frankly, we also need to have some fun!
"It will actually be the first physical ceremony for the Group Leisure & Travel Awards since 2019, so we expect a sell-out evening. Tying it in with the Group Leisure & Travel Show the following day makes for a must-attend occasion. The simple message from me is book well in advance."
Participation in these awards are subject to our terms and conditions (available at groupleisureandtravel.com/awards/terms) and the organisers reserve the right to make any appropriate changes if required and deemed necessary affecting the date, time or nature of ceremony presentation at their absolute discretion.