Once again, we're inviting you to share your thoughts and opinions to help recognise the best attractions, experiences and suppliers through the Group Leisure & Travel Awards 2022. But please do so by the deadline of 17th June.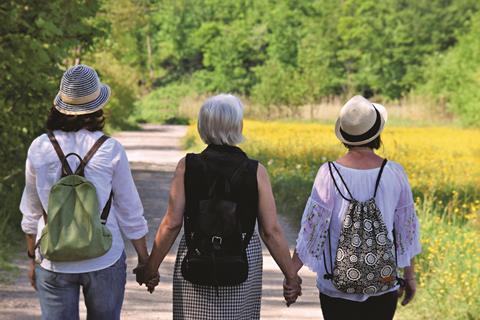 Where has stood out for you? It doesn't always have to be the latest, but we do want to know what has been the greatest for you.
The Group Leisure & Travel Awards not only highlights the best attractions, tour operators, destinations and people who make group travel special, but your votes help recommend venues, companies and locations to other GTOs who can benefit from them, too.
But to make the awards another big success, we need your help.
So, please do tell us what and where is best, based on your experiences of organising all sorts of group trips and holidays.
How can you vote?
You will find the voting form and all the information at groupleisureandtravel.com/awards/vote – and you can vote in as many categories as you like.
There are 20 in total including Best UK Destination, Best Guided Tour and Best Museum or Gallery.
Votes must be received by Friday 17th June 2022 to be counted.
All category finalists will be made public via the magazine and website in late summer / early autumn with the winners announced at the Awards dinner and ceremony which will take place on Wednesday 5th October at the DoubleTree by Hilton, Milton Keynes. It's going to be hosted by footballing legend Kevin Keegan and sees a welcome return to an in-person, black-tie occasion everyone can enjoy.
Who can vote?
Group travel organisers – this can be a volunteer, somebody who organises group trips and holidays as a hobby or as a full-time job, or an individual who operates as an independent travel organiser.
We do not accept votes from people working for attractions, suppliers and operators.
The 2022 award categories are…
• Best Attraction For Children & Families
• Best Museum or Gallery
• Best Historic Attraction or Venue
• Best Garden Visit
• Best Coach or Tour Operator - UK Tours
• Best Ferry or Fixed Link Operator
• Best Event For Groups
• Best Christmas Experience
• Best Guided Tour
• Best Accommodation For Groups
• Best Group Dining Experience
• Best Theatre Production
• Best Cruise Line
• Best Ticketing Agency
• Best UK Destination
• Best International Destination
• The Excellence Award
• Best Group Tour Operator
• Best UK Attraction
• Group Travel Organiser of the Year Award®
Group Travel Organiser of the Year Award® - with £2,000 up for grabs
In addition to voting, we want GTOs to put themselves forward for the Group Travel Organiser of the Year Award®. We also accept nominations from group members and encourage travel trade suppliers to put forward the great group travel organisers they work with. What are you waiting for?
This special award category is about recognising group travel organisers for the positive impact they have on the lives of friends, family, colleagues or the local community. We want to highlight how GTOs bring people together to enjoy amazing experiences.
You can find out more and how to enter or nominate at groupleisureandtravel.com/gtooftheyear.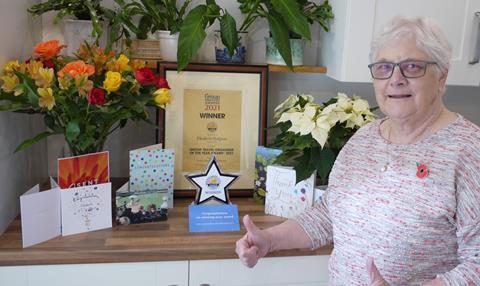 The Excellence Award - for an individual's service to group travel organisers
Is there somebody who stands out in terms of the customer service they have offered you as a group travel organiser? If so, nominate them for The Excellence Award.
The Excellence Award recognises people in the group travel trade who go the extra mile to make your job as a group travel organiser that much easier.
These individuals make such a difference when it comes to your experience, whether it's ensuring that the booking process is as smooth as possible or creating a memorable trip for your members, with those extra special touches to make it the best it can be.
Whatever the reason, please nominate an individual from an attraction or supplier for this award and help shine a spotlight on the great customer service they have given you.
It only takes a moment to make a nomination, and it's easy. Make someone's day.
For further information about The Excellence Award and how to nominate go to groupleisureandtravel.com/excellence.
You will find everything you need to know about the Group Leisure & Travel Awards, including the latest updates, information about the different categories, previous winners, videos and more at groupleisureandtravel.com/awards.