The Excellence Award rewards brilliant service to group travel organisers and you can read about the final four up shortlisted for the 2019 accolade.
Rewarding brilliant service to group travel organisers, previous winners have included people from tour operators, hotels and popular attractions.
Ellie Fulcher, of Fred. Olsen Cruise Lines, received the most votes and was announced as the winner at the Group Leisure & Travel Awards ceremony on Wednesday, 9th October at the Hilton Hotel, Stadium MK, Milton Keynes.
We spoke to each of the finalists to find out what they do, and what they love about their job:
Ellie Fulcher, sales manager (groups & affinity), Fred.Olsen Cruise Lines - winner of The Excellence Award 2019
What do you love about your job?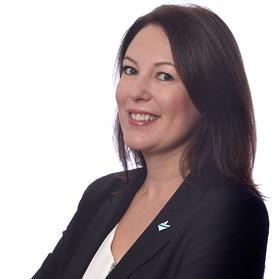 I really enjoy the challenge of creating bespoke cruise holidays for our groups all over the world, meeting the briefs given and it keeps my role varied and exciting. I have a positive mental attitude and am very happy in my work, and by being able to offer new destinations to our clients every year, and the thrill of meeting new people and visiting new destinations myself, keeps me continually motivated and enthusiastic.
I love developing and building personal relationships with our clients, many of whom are now firm friends. I am extremely proud of these relationships and the service that we provide, and find my role consistently rewarding. I think I will be here for a while yet!
What does your role involve?
I have a passion for travel and have always worked in the travel industry, primarily in cruising over the last 23 years, and most recently in my role as sales manager – groups & affinity - over the last nine years with Fred. Olsen Cruise Lines.
"Ellie's boundless enthusiasm, dedication to her brand and helpfulness to her customers is second to none. She works well with her fellow tour operators and takes everything in her flow. She's a pleasure to work with."
Sailing five smaller-sized cruise ships, Fred. Olsen Cruise Lines runs voyages to hundreds of worldwide destinations from UK departure ports and airports.
Melissa Hackney, groups sales and marketing manager, RHS
What do you love about your job?
Being based at RHS Garden Wisley, every day has the potential to be pretty special and groups is a great area to be engaged with.
I think my best day would have to be the first day of the RHS Wisley Garden Flower Show. It's our biggest week for groups at the garden all year - not surprisingly as group visitors get the best of both worlds. I love all the excited faces as groups arrive with us and we welcome them to the garden. But what I especially love is all the thanks and feedback we get as the group are waved away in the coach park at the end of a special day.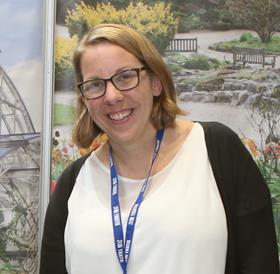 The best thing about this job is feeling we have played a part in delivering a fantastic day out for everyone on the coach. Whether on our busiest week of the year, or a quiet Tuesday in February – all our groups, organisers and coach drivers are so important to us and we love knowing we have done a good job for them.
What does your role involve?
My role at the RHS covers all aspects of group travel to the wonderful RHS gardens. As well as having an overall remit to increase the number of groups and visits to the gardens and shows from domestic and international group travel organisers, I see my role as helping all groups find their perfect day out at the RHS.
"Melissa is a credit to the group travel trade; nothing is ever too much trouble and she goes above and beyond to ensure that groups have the perfect day out."
In order to fulfil this, along with my amazing team, we create a group travel guide, website, marketing information and training sessions, to help planners know more about what we do.
And of course we love nothing more than hosting FAMs and attending group travel events where we can hear more about what our clients are looking for and support their experience of the wonderful RHS product.
The Royal Horticultural Society has four gardens across the country; Harlow Carr in Yorkshire, Hyde Hall in Essex, Rosemoor in Devon and Wisley in Surrey, with a fifth, Bridgewater opening in Greater Manchester next year.
Nikki Stephenson, group sales executive, just for groups!
What do you love about your job?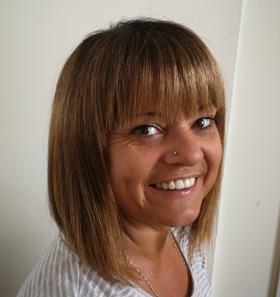 What I love the most is the clients; some are real characters and I find that sometimes I have been on the phone for 20 minutes before we even mention the tour. I love these chats and often find myself giggling at their stories. I consider my clients friends, which makes my job a lot easier and more enjoyable when I'm working to put the perfect tour together.
Every day is different and I never know what I am going to be doing until the day starts to unfold. It's also rewarding once the group have returned and I hear the trip has gone well as it feels I have really made a difference, knowing that a lot of the members wouldn't get a holiday if it wasn't for the combination of my efforts and those of the group leader.
"Nikki is extremely helpful; nothing is too much trouble for her, she always works so hard to get me a good group deal."
just for groups! is also a great company to work for and I feel proud to be part of this family knowing we all work together with the satisfaction of our group leaders and their members paramount in our minds – after all we never forget it's them that pay our wages.
What does your role involve?
It's rewarding being able to work on a 'one to one' basis with my clients and being able to overcome challenges and meeting all of their needs. I find it fascinating whenever I get a new enquiry as these can literally be for any destination in the world.
Over the years I've had to develop lots of new skills as well, especially relating to product knowledge and negotiation with the wealth of hotels, agents and tour operator partners we work with – how else would I be able to get all those single rooms to keep my group leaders happy!
Part of the Grand UK Holidays group, just for groups! is a tour operator specialising in tailor made holidays for groups, coach tour operators and event organisers.
Barry Watson, group sales and customer service supervisor, The Original Tour
What you love about your job?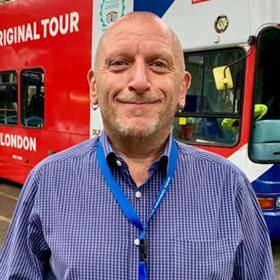 I love the relationships I cultivate with our group organisers which is why I think they keep coming back to book with us year on year. I have so many interesting and funny stories from my bookers who love to tell me how their trip went and sometimes if I'm able to, I love going along to make sure their tours run smoothly.
All of this wouldn't be possible however if it weren't for our dedicated and amazing drivers, tour hosts and teams behind the scenes.
"Barry gave exceptional service when I contacted him for our group booking; speaking to a real person made such a difference and his responses were very prompt and efficient."
I am very happy to say I truly don't feel like I go to work, I get to plan often once in a lifetime trips for London visitors or introduce groups to my amazing city, all within an office that makes me feel at home, cared for and most of all appreciated.
It's true what they say, if you love what you do you'll never work a day in your life!
What does your role involve?
Preparing groups to have the best possible experience in London on board our fabulous open top bus tours. From their first email or call until the time they first step on board, I am with them every step of the way to ensure we can make the most of their time in this beautiful capital, in the safety and comfort of our tour buses.
Whether groups are looking for a corporate tour or a different type of trip, no request is too big. If you're looking to make the most of a short time in the city then I'm your man.
The Original Tour runs London sightseeing bus tours with more than 80 stops across seven routes.
About The Excellence Award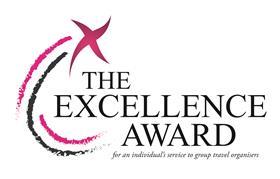 For an individual's service to group travel organisers, this award was created to shine a spotlight on travel industry professionals who go the extra mile for their customers.
Established in 2008, this award was created to shine a spotlight on travel industry professionals who go the extra mile for their customers.
Whether you organise a day trip or a long haul holiday, it is often the people you deal with who can make the difference, especially when it comes to groups. As an organiser, you want to be confident that everything is going to run smoothly and that you will receive the help and support needed throughout the whole process.
Next year's Group Leisure & Travel Awards will launch in January, for all the details stay up to date at groupleisureandtravel.com/awards