We sat down with Melissa Hackney, group sales and marketing manager for the Royal Horticultural Society (RHS), about why she loves her role and what it meant to pick up a trophy at this year's Group Leisure & Travel Awards.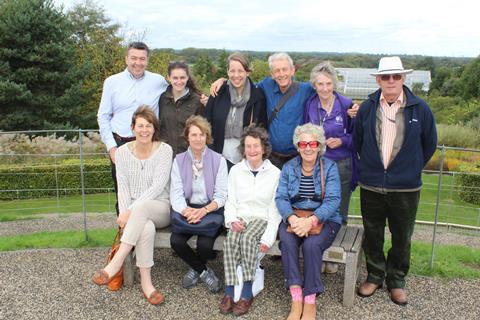 Firstly, you may not have won the Excellence Award, but you were up on the stage collecting the Best Event for Groups trophy for the RHS Garden Wisley Flower Show. Were you expecting it?
Not at all. We were all so thrilled to just be nominated and so pleased that readers of Group Leisure & Travel recognised us. That was enough for me and the team, as it was with the Excellence Award nomination, because it was so lovely to be noticed. So, when they announced the flower show had won, we were just over the moon, we couldn't believe it – I can't describe how happy it made us.
And how did it feel to be one of the finalists for the 2019 Excellence Award?
I was just really flattered that people would use their spare time to say such lovely things about me. It was really sweet. It's very nice to hear because our main priority is to do the best for our clients and to make sure everyone who visits the RHS gardens and events has a really good day. It's nice that group organisers feel that me and the team are doing a good job and that we've looked after them.
What drives you to make a group day out the best it can be?
The RHS is ultimately a charity and we're driven by lots of different things. We want to make the UK greener and a more beautiful place, but we're also conscious of the benefits for being out in the garden, including on mental health. I think people who travel as a group are doing so much for each other in terms of the social benefits and travelling together. I'm driven by that, and also that everyone has a good time and really gets to appreciate the great outdoors during and after their visit.
I just really care about people having a good time and our team doing a good job. Being in the industry for 25 years, I know how important it is to try and make a difference. I want to go home at the end of the day knowing I've done a good job. I think that's just me.
You seem incredibly passionate about your job which is obviously why our readers voted for you. Is it satisfying when you see a trip come together?
It's the best part of the job. All you want is for people to enjoy themselves. My colleagues and I in the groups team were out at the RHS Wisley Flower Show welcoming and waving away all the coaches over the six days. Yes, it was busy but people had smiles on their faces. Lots of our visitors said to me they had such a great day and they would come back again. That's exactly why we do it.
Why do you think groups are so important for the RHS?
There are obviously amazing green benefits by groups who travel by coach, meaning less cars and less pollution. I also think many of our groups come here not only to admire the beauty of the gardens, but they are people who really want to come and learn more about a particular area of gardening or get really involved with the work we do.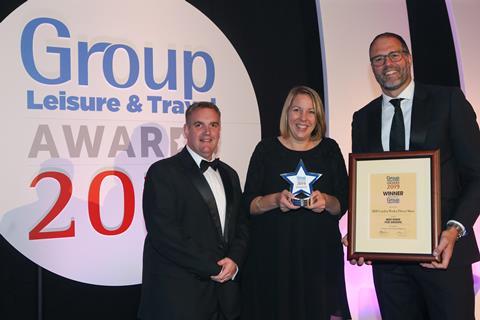 Is there anything you do to try and make your service unique?
I'm sure lots of attractions are doing the same as us, but we try and be contactable and available which isn't always easy as there's lots of different people that we'd love to talk to, but we get there in the end. We've got an amazing product and I'm really lucky to show it off to groups.
Are there any specific skills needed in your line of work?
I still haven't quite mastered time management! Those sorts of things are important, but it's really difficult because you want to help everybody and talk to as many people as possible. We know there are so many more amazing people that we'd love to talk to which is why it is really important to work with magazines such as Group Leisure & Travel and different GTO associations to try to get our message out there.
Finally, what would you say to a group organiser who has never been to an RHS garden to tempt them into a visit?
If you like the beauty of plants or if you're a passionate gardener, I think we've got a range of events in the gardens and the gardens themselves for those people. If you think you've seen everything at the RHS gardens, come back and see us again as we're constantly changing and evolving not only through horticulture, but the curatorial team work so hard to make the gardens look amazing.