We talk to Barry Watson, group sales and customer service supervisor at The Original Tour about what it meant to be nominated for the Excellence Award as part of the 2019 Group Leisure and Travel Awards.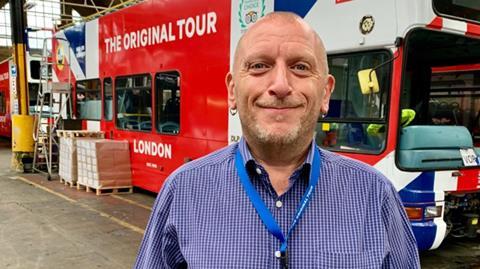 Firstly, congratulations on being named a finalist for the 2019 Excellence Award. How did it feel to be nominated?
It felt really good! I'd never been nominated for anything before in my life. For me, this was a first.
How did you enter the group travel industry?
I've been working for The Original Tour for six years. I started on the pavement selling tickets to customers and then I was moved into our Visitor Centre in Trafalgar Square. Then this job arose, so I applied for it, because it meant going into a different area and dealing with different groups – international groups, school groups, big tourist groups.
How do you cater for groups at The Original Tour?
Some groups don't just want to do a normal hop-on, hop-off; they want a more bespoke tour. We have to talk them through what they want to see and devise a plan from that. We send over a plan, see if it fits and then organise the costing. It all depends on what they want to do and the time of year – we get a lot of international school groups, for example.
Is there a particular London attraction you would recommend for groups?
Either The Shard – the tallest building in Europe – or the historical Tower of London.
Is there anything coming up at The Original Tours that's great for groups?
At the moment we're running a few Christmas tours: the Christmas Lights Bus Tour, the Elf Express – Kids Tour, the Winter Bar Bus. We plan our themed tours several months in advance. Now it's getting nearer to Christmas I'm pretty busy organising bookings.
In your opinion, are there any challenges facing the group travel industry at the moment?
Brexit. A lot of people are scared – they don't know what's going on. It's having an adverse effect on tourism.
Do you have any advice on providing excellent service to groups?
Give them as much information as they need, and never lie! Always tell groups the truth about what there is to see and the costs involved, to check that it's all within their budget. If not, at The Original Tours we can change a package to suit their budget. It's all about being flexible.
About The Original Tour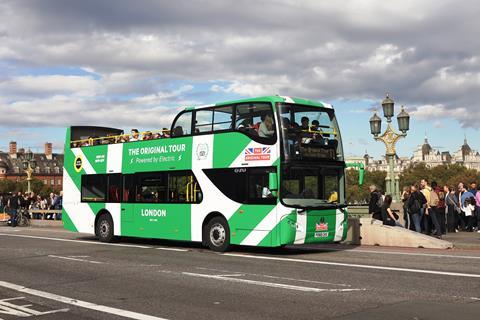 Groups can explore London from an open-top bus with The Original Tour, which operates a hop-on, hop-off service at 80+ stops around the city.
The company also offer themed tours by bus as well as discounts on London attractions including ZSL London Zoo and St Paul's Cathedral.
About The Excellence Award
Established in 2008, the award was created to shine a spotlight on travel industry professionals who go the extra mile for their customers.
The 2019 winner was Ellie Fulcher, sales manager (groups & affinity) for Fred. Olsen Cruise Lines. She was one of the four finalists announced following months of nominations. Ellie talks about what winning the award means in the latest edition of Group Leisure & Travel magazine.
In addition to Nikki Stephenson of just for groups! and Melissa Hackney of the RHS, were the other finalists.
The 2020/21 Group Leisure & Travel Awards will launch in January 2020.
For more information visit www.groupleisureandtravel.com/awards.