We introduce the 2022 winner of the GTO of the Year Award®, an accolade which highlights the fun, enjoyment and social impact that brilliant group travel organisers create for the people in their groups.
Since the first recipient back in 1999, this prestigious accolade has been the highlight of the Group Leisure & Travel Awards, which continues to be Britain's most important celebration of group travel. The winner takes home a prize of £2,000 to spend on a holiday to remember.
Congratulations to… Dave Hartle, Dave's Trips!
Talk about multi-tasking; as well as organising an extensive range of visits and holidays, Dave also drives the coach for the day trips.
Dave was announced as the 2022 winner at the GLT Awards ceremony at the DoubleTree by Hilton Hotel in Milton Keynes on Wednesday 5th October.
It all began when he was working for the NHS some 18 years ago and somebody asked if he could arrange day trips for nursing staff.
It snowballed from there and the group has grown to about 500 members, mostly ex-NHS staff members and their families.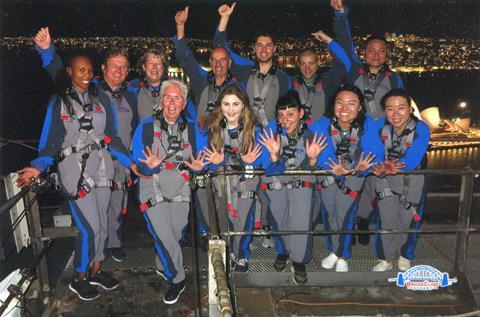 Rightly so, his grandchildren call him 'grandad holiday' and he has an impressive list of worldwide destinations he has taken his group to, including the USA, Dubai, Australia, New Zealand, Moscow, Hong Kong, Bali and more.
He recalls a particularly special group trip on the South Pacific: "We did a 54-night trip a couple of years ago, going all the way from Barbados through Panama and ended up in Sydney Harbour on New Year's Eve which was amazing."
Over the years, the group has enjoyed day trips and breaks all over the UK including to North Wales, Lancashire, Cumbria, Yorkshire, the Midlands, Staffordshire and Derbyshire.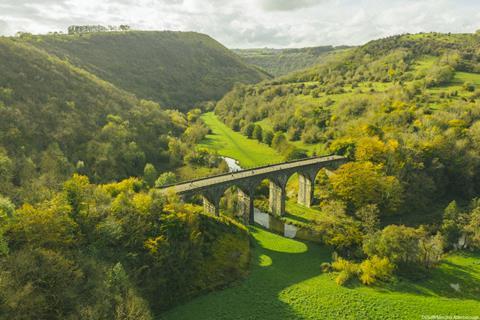 Dave gets help from his wife Jackie and says patience, organisational skills, as well as flexibility are key to being a good group travel organiser.
And the rewards for all their hard work? He said: "Receiving feedback is lovely - emails, letters and cards, and I love it when relatives of the people we have taken to all these places get in touch to say how much it meant to them."
The finalists for 2022…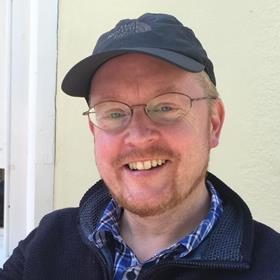 Robert Coleman, The London Cultureseekers Group
Set up 16 years ago, Robert's group now has an impressive 29,000 plus members - all of whom share an interest in history and culture.
And with an age range of 20-80, the type of visits Robert arranges are varied, anything from museum and gallery outings to guided walks, quizzes, hikes and a range of coach trips out of London.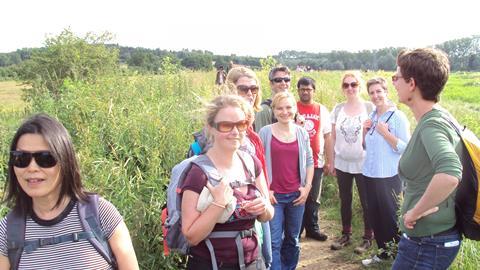 Some of the destinations visited recently include Stratford-upon-Avon, Stonehenge, Blenheim Palace and Colchester.
There is a very long list - Robert worked out that he has arranged almost 2,000 trips and events for 69,000 people.
He told us: "The group has slowly built up over time through word of mouth, when I first started arranging events all those years ago, hardly anybody turned up. I put a lot of work and effort into organising but it's all worthwhile.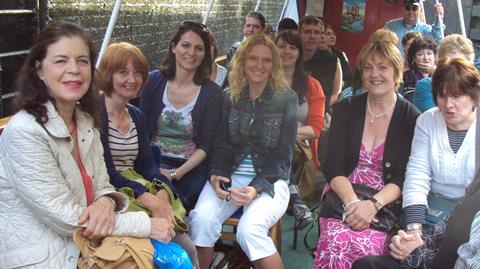 "The most rewarding part of being a group travel organiser is meeting lots of interesting people and visiting many amazing historical and cultural places.
"There are a lot of friendships made within our group - we get people turning up on their own and they really enjoy the social aspect of being in a group."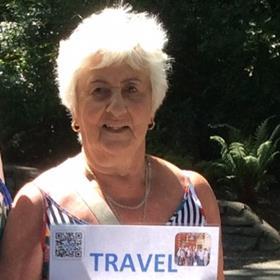 Irene Moore, Epsom & Ewell U3A
With more than 1,000 members, Irene arranges day trips, short breaks and European holidays throughout the year.
Taking suggestions from members, she is keen to get the best from the coach and tour operators she deals with: "I want to know all the information from the company and exactly what's included in the trip to make sure all bases are covered."
As well as a host of historic homes such as Chatsworth and Kenwood, gardens like Wisley and Kew, religious buildings such as Neasden Temple and city tours, Irene organises walks and theatre trips locally and into London.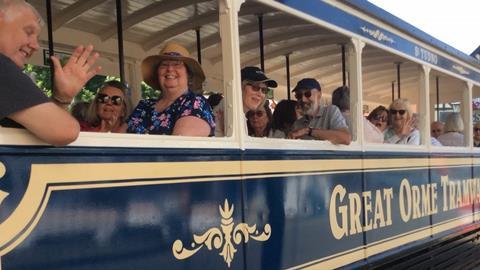 Recent holidays she has organised include taking 80 people to Llandudno in Wales, which included visiting Portmeirion, and a trip to visit the Keukenhof Gardens in Holland earlier this year.
When asked what skills she'd consider to be the most important in her role as a GTO, Irene told us: "To like organising it's very important to like people, along with a steady and calm demeanour. I cope with things as they come and I don't make a fuss. My motto is don't worry, I'll sort it."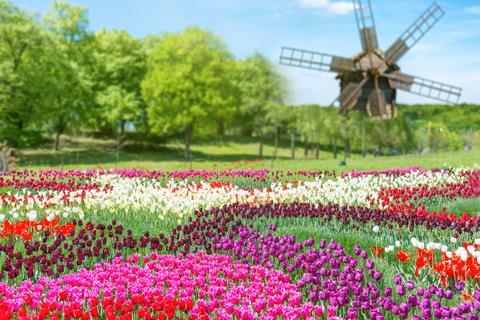 On the benefits of travelling with a group: "For a single person, it gives you friendship and what more can we have now than friendship?
"I like to make everything fun and I'd say to other GTOs, don't take anything for granted - we learn every day of our lives. Giving people the chance to get out and enjoy themselves is very special to me."
Jacky Oakley, Camberley & District U3A
A sense of adventure as well as an ability to listen are at the heart of Jacky's role as a group travel organiser.
She's always on the hunt to find different places for her members to visit and picks up ideas from travel shows.
She told us: "We have been to Greenwich Painted Hall via a Thames boat trip, Westminster Abbey and St Paul's, Stationers' Hall and St Brides on varying years.
"Frogmore Paper Mill was an unexpected hit from a show.
"This year, we took a coach trip to see the Floriade and the Keukenhof tulips. Then last year we went to see the Bayeux Tapestry. We will be going to the Shropshire area and including the Iron Bridge and Blists Hill later this year. Next year is Wallonia and then Northumbria for Kynren."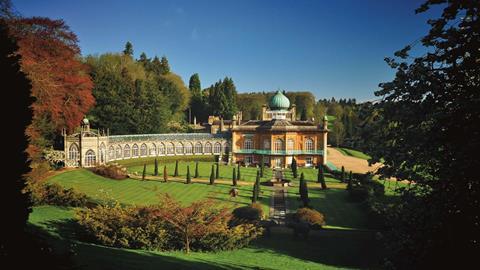 When asked why it's important to Jacky to run the trips, she said: "I want to give people experiences they enjoy. If I want to go somewhere and have a good time, I want to share it with everybody.
"When you're in a group, you see lots of different things, things that you would have missed completely. Then you sit down in the evening and everybody laughs together. It's good to be together."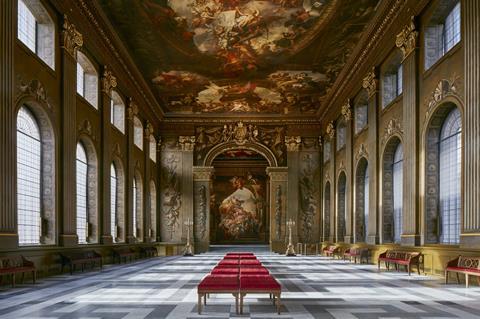 Her group is made up of more than 1,000 members. As well as organising trips for the U3A, Jacky also plans visits for a smaller group, Members On Their Own (MOTO) which recently went to Woodham Living Village in Gosport which Jacky said is still being talked about.
The Group Travel Organiser of the Year Award® is presented annually as part of the Group Leisure & Travel Awards.
For more general information about the Group Leisure & Travel Awards visit groupleisureandtravel.com/awards.
Thank you to our 2022 judges
We couldn't have done it without them. The judging panel this year was:
Harold Burke, former sales director of The UK Holiday Group and previous winner of the Outstanding Contribution to Group Travel Award
Marian Durbidge, Herts Theatre Club and previous GTO of the Year® winner
Keeley Rodgers, editor of Group Leisure & Travel Magazine
Rob Yandell, publisher of Group Leisure & Travel Magazine