We chatted to Eric White, who looks after groups visiting the Royal Botanic Gardens, Kew in Richmond, about being nominated for The Excellence Award 2022 and his botanical highlights.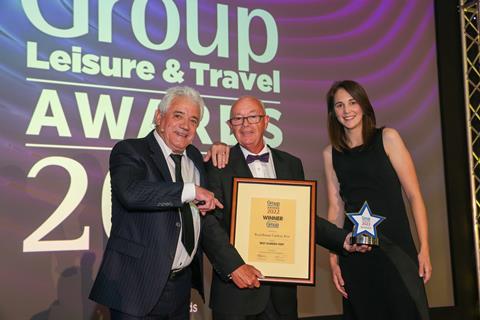 How did it feel to be nominated for The Excellence Award?
I was delighted to be nominated, certainly surprised because I was just doing my normal job, but intrigued as to discover who might have been fooled into nominating me! I think it was far more important for Kew to win Best Garden Visit for the third time in a row than for any personal aggrandisement, I'm just the messenger, Kew is the vehicle, and what an easy ride.
What would you say is the best thing about your job?
I just love talking to my customers. If anything daunts them, we can sort out in the blink of an eye and put their minds at rest. We don't do complicated forms and a 'choose from one of the following options' service. Your commitment is probably to the trusted coach operator bringing you to leafy Richmond, I just want to know how many and when.
What makes the Royal Botanic Gardens, Kew such a great venue for groups to visit?
Kew doesn't have capacity problems, so as long as you're not bringing more than 15,000 people, I'm sure we'll be able to squeeze you into the 324 acres somehow! We have year-round interest where the gardens change on a month by month basis and the added advantage of seasonal exhibitions like the Orchid Festival in February, Kew the Music in July, and Christmas at Kew, means there is always something to entice visitors all year long.
We seem to have set the bar very high for Christmas, we have many imitators but no one does it like us in my opinion. Beyond that, even in the worst of what the British climate can throw at us, the wonderful glass houses give us amazing places to shelter, enjoy and learn more about the natural world we are so privileged to share.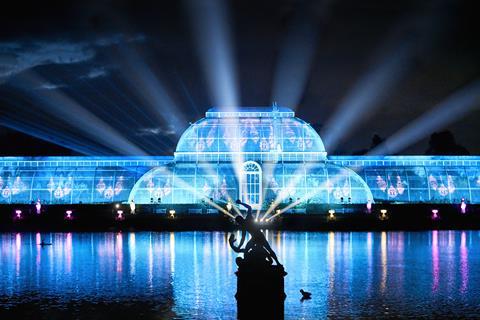 Is there a stand-out event that you love seeing every year?
I adore, a very strong word I know, but the Orchid Festival fills me with anticipated delight, this year we have shifted our attention to Africa and Cameroon, the delights of South America and South East Asia have been enthralling. There is also a new exhibition showcasing 6,500 orchids from Cameroon.
Where would groups find something often missed by visitors across the 324 acre site?
The Grass Garden which sits behind the Davies Alpine House and in front of the Duke's Garden is so underrated and definitely one of Kew's hidden gems. To see it get its annual haircut is so devastating but the knowledge that in a couple of months' time it will be starting its journey to a wonderful display is a nice feeling.
Finally, what would you say to the person that nominated you for this award?
The very kind person that nominated me must have a view into my soul. I love my job and the captivating conversations I have every day with my prospective group organisers, hopefully making a visit to Kew as easy as popping down the shop. They make it a thrill to answer the phone.