A new decade of success will be recognised as we start with the launch of the 2020 GLT Awards initiative, backed by some of biggest brands in travel and leisure.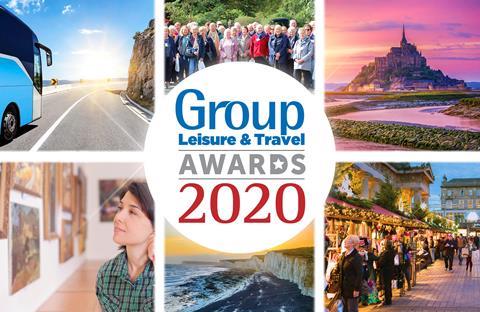 As Group Leisure & Travel marks its 25th year, we'll be looking to reward and honour the cream of the crop across the travel industry once again. But we can't do it without you. When voting opens in the spring, make sure you tell us who deserves to win this year.
As always, there'll be a star-studded ceremony when the winners will be revealed. This year's event will take place on Wednesday 7th October 2020, at the DoubleTree by Hilton Hotel at Stadium MK, Milton Keynes.
A big thank you to all of the Official Award Partners for 2020 that have signed up to back this year's awards initiative; you can see who they are below.
Some of our Awards Partners said…
"We're delighted to be involved with the 2020 Group Leisure & Travel Awards initiative having attended the fantastic dinner and ceremony last year. 2020 is set to be an amazing year for travel, especially river cruises and we're looking forward to celebrating the people, places and companies who contribute to its success."
Ellen Donaldson, partnership manager, Emerald Waterways & Scenic.
"Travel Editions is delighted to be supporting the GLT Awards campaign – it's a great way of highlighting what the group travel sector is all about. We'd like to encourage group travel organisers to get involved when it comes to voting, entering and nominating this year, and we're really looking forward to the dinner and ceremony in October."
Ellen Walker, business development manager, Travel Editions.
Thank you to our official Awards Partners…