We caught up with GTO of the Year® 2021 Elizabeth Hodgson, Barnet U3A, during National Cruise Week about why cruises are great for groups, where they've visited and where they'll be sailing in the future.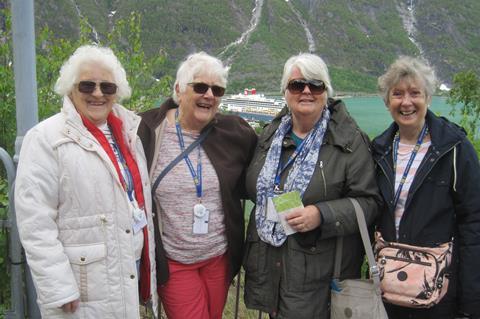 It seemed to be a natural progression from our days out and trips, and the idea of a cruise was met with great enthusiasm.
Having enjoyed many cruises since our retirement, I was not daunted by the idea of combining a group trip with an ocean cruise and our first attempt worked really well back in 2014. It was a cruise around the British Isles; we visited Invergordon, Stornoway, Tobermory, Dublin, Isles of Scilly, Guernsey and Honfleur.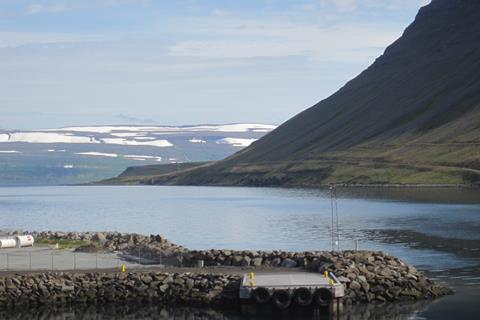 Since then seven more have followed, three of them in the last two years!
While appreciating that cruising is not for everybody, many of our members have given it a try and come back for more.
Cruising is an ideal way to explore with the advantage of visiting various destinations without the hassle of packing and unpacking.
They have appreciated the convenience of putting their luggage on the coach at a suitable pick-up point near their home and being reunited with it once on board and in their cabins.
Everyone can follow their own particular interests ashore and on board where they are spoilt for choice.
Increase in demand for cruise holidays
New figures released by the Cruise Lines International Association (CLIA) show that the demand for cruise holidays is greater now than in 2019 with 85% of those asked saying they intended to take a holiday at sea again.
The data, published during National Cruise Week 2022, also revealed that of those who have never cruised, 66% are open to cruising with 90% of people who have taken a cruise in the last six months saying they want to cruise again.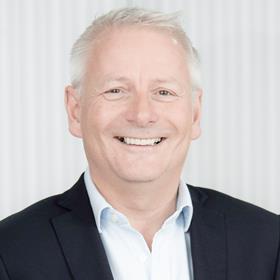 Andy Harmer (pictured), CLIA UK & Ireland managing director, said: "This year has been enormously encouraging for cruise, and it's heartening to see demand for a holiday at sea is set to continue.
"The sheer number of repeat passengers we're anticipating, combined with interest from those yet to sail, means the appeal of going on a cruise remains as strong as ever."
There are talks on many interesting topics (including destinations), learning a new craft, enjoying gentle activity such as carpet bowls or deck games, a leisurely swim, playing bridge, learning new dances or brushing up on rusty ones.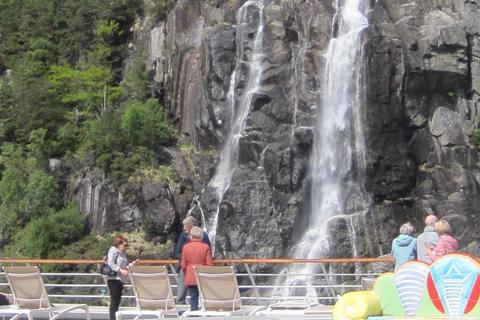 There is a wide range of entertainment – with classy shows and much, much more.
There is also the opportunity for non-stop eating and drinking and it is always good to see familiar faces whilst just wandering around, or pulling up an extra chair to enjoy a tea or coffee with a member of the group.
As a group, we arrange seating for our members on adjacent tables at dinner, which is an ideal opportunity to get to know each other – share the day's experiences and future shore excursion plans.
Our members particularly enjoy the company of being part of a group both on board and ashore, which is even more important for our single travellers.
We have selected cruises ranging in durations from seven to 14 nights and have explored St Petersburg to Reykjavik, Flam to Bordeaux, Lerwick to Bremen and the Kiel Canal, and a lot more in between.
Our first cruise post-pandemic was challenging with all the regulations both home and abroad with unfamiliar paperwork and the need to register for just about everything.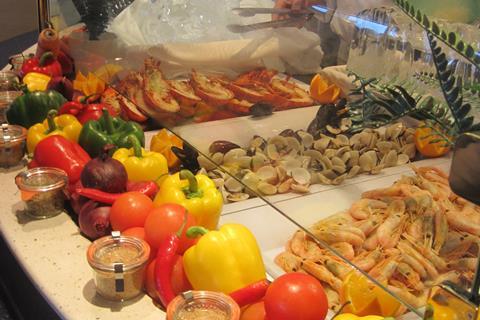 The requirement for smart phone technology took many outside their comfort zones. Things have been getting easier and are now something like normal again as confidence returns.
Looking ahead we already have our cruises planned for 2023 and 2024 with Denmark and the Corinth Canal in our sights.
Whilst many other members have expressed interest in joining us, the cost of single and single/occupancy cabins is a great deterrent to those who do not wish to share or have no-one they wished to share with.
As a group organiser it is always challenging trying to ensure there is sufficient affordable accommodation for those on their own, particularly on cruise ships. Cruise companies take note!
If you haven't already done so, why not try dipping your toe in the water. Bon voyage!