Andy Hinks, a driver based in Fareham who works for coach operator Touromo, tells us how a coach driver can improve a group trip, his favourite driving routes for scenery and funny stories from his travels.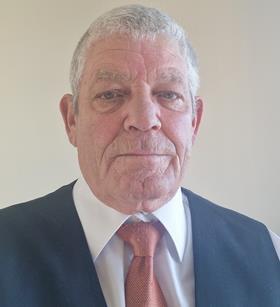 What is Touromo and how can it help groups?
Touromo is a brand launched by National Express bringing together the expertise of seven coach companies from two groups Lucketts and Stewarts. With their knowledge and experience of the holiday market, group organisers can approach the company and request an organised carefree holiday or day trip tailor-made for them.
How can a driver enhance a group trip?
The driver can make or break a trip. Communication as well as driving skills are essential to put groups at ease. From doing an introduction and safety speech you can normally get the feel of a group and what sort of trip it will be. Interaction is important and I always try to give attention to the individuals as well as the whole group.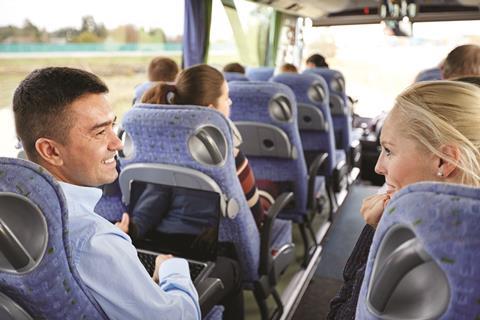 Giving information about what the trip will involve and clear instructions when visiting different venues is also important as it again puts the group at ease. Taking the time to do a little research and looking for that route to make a day special equals happy people. I am a people person and enjoy the interaction.
Can you name a particularly good place for coach groups to visit?
There are many places that are group-friendly and offer ample coach parking, but the venue depends on what type of attraction is of interest to the group. I quite often stop at the Trentham Estate in Stoke-on-Trent if driving north as it has a variety of things to do from shopping, eating or visiting the gardens.
Are there any driving routes that you would recommend for beautiful scenery?
The French Rivera around June time when the Bougainvillea is in bloom, plus the blue of the Mediterranean and maritime mountains is stunning. The highlands of Scotland take a lot of beating in the UK, too.
Do you have any funny stories from your travels?
When we first had coaches with a key fob operated door, one of the mechanics told a driver who had been allocated the vehicle that the door was voice operated. The driver was instructed to say door open and when he did, the door opened. He was then told to say door close and it did. This was repeated several times and the driver was totally impressed, unbeknown that the mechanic was operating the fob the whole time!
Is there anywhere in the world on your bucket list that you'd love to visit?
One place I haven't managed to get to yet is Australia. I'd love to see the vastness of the country and catch up with friends who now live there.
What do you love most about your job?
What other job gives a different view from the office window everyday with the opportunity of visiting different places throughout the UK and Europe?
Andy has been driving tour coaches for more than 30 years and says his role as a coach driver is to ensure the comfort and safety of passengers while providing a good service. You can find more information about Touromo at www.touromo.com.