Dan Johnson, visitor attraction manager at the Royal Mint Experience in Wales, explains how good it has been to welcome groups back after Covid restrictions eased and his favourite coins to look out for on a visit.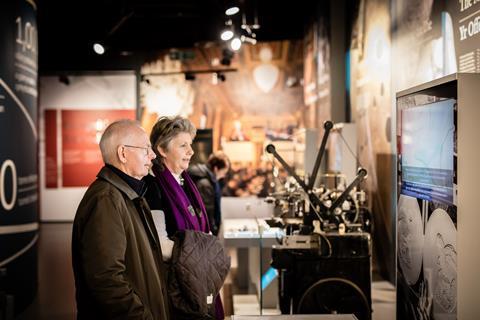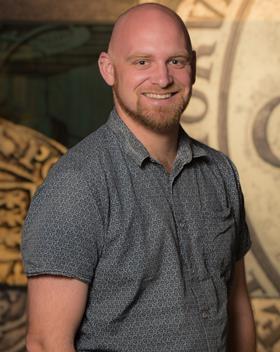 Tell us a bit about your role at the Royal Mint
As the visitor attraction manager here at The Royal Mint Experience, it is my job to oversee the day to day running of the Visitor Centre, opening the 'shop-window' to one of the most famous Mints in the world. We can see up to 90,000 people visit us every year and it's always a pleasure to see the glint in their eyes as they leave us with a new perspective on the coins in their pockets.
For groups that have never been, what can they expect?
A day out they'll never forget! There aren't many places in the world where you'll see this many coins in one place. There's always something new happening, whether it's an event hosted by The Royal Mint Museum or an exhibition taking you down the nostalgic topic of Decimalisation. We guarantee you'll learn something new every time.
How has it been welcoming groups back now Covid restrictions have eased?
Seeing everyone step off the coach and into The Experience brings a smile to my face every day. It's so nice to be speaking with the groups again and helping them make the most of their visit. The job simply wouldn't be the same without them.
What is it about the Royal Mint that makes it so special?
There's an enormous sense of knowledge and passion that resonates through every staff member, from tour guides to factory workers and everything in between. This really comes across on the guided tour and I'm always proud to see how many happy faces leave as a result of this.
If pushed, what would you say is your favourite coin in the collection?
It would be too easy (and somewhat of a numismatic cliché!) to pick something like the Alfred the Great coin, 1933 penny or the original Henry VII Sovereign. So I'll throw in a curve ball and say that my favourite object in the collection is the set of London 2012 Olympic Medals. Not many people realise that The Royal Mint produced the Olympic and Paralympic medals for the games in London 2012, and the precision and detail that went into producing every one is incredible.
Is there anything coming up that you're excited about?
We always like to do something special to celebrate any national event, and we're really looking forward to seeing what 2022 will bring. We already have a few plans in the works, but you'll have to wait and see what's in store.