Jennie Milsom caught up with travel correspondent and broadcaster Simon Calder, one of the speakers at the recent Group Leisure & Travel Show, to hear about his favourite UK destinations and how he sees the recovery of tourism.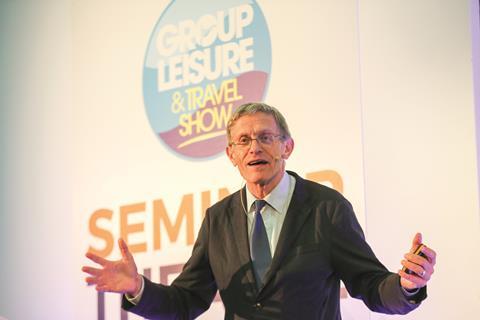 What's it been like being a travel correspondent during the pandemic?
I have no complaints about my life during the past 19 months because I've been privileged to be working and doing what I can to try and make sense of the many restrictions for travel. I also keep tabs on how this incredible industry is keeping going, when everything has gone far more wrong than anybody could contemplate.
How has the pandemic reshaped the travel and tourism industry?
I hope that one of the effects of the pandemic is to remind us how precious travel is, how precious our time is and how important it is to make the most of every day. I think people will enjoy travel all the more because it has been taken away.
Whenever I go travelling, I meet like-minded people who are just happy to be off exploring.
The fact is that the travel industry has kept going, that coach operators are still here, attractions are still developing great new options. You've got hotels which have adapted really well to Covid times. It's an absolute testament to resilience.
What about travel in the UK and the great British staycation?
People have remembered how wonderful the UK is and it is up to the domestic travel industry to capitalise on this opportunity because never before has the Government said 'for 19 weeks you cannot travel abroad'. That is so off the scale it's impossible to contemplate.
Many parts of the UK travel industry responded very well. I hope people think they've had good value for money and those wonderful experiences that are so important in building the memories we all need.
What kind of travel inspires you?
Something or somewhere that is very unexpected, pleasing and friendly. For example, even though my eyesight is perfectly good, last spring I went to Barnard Castle. What a joy that was, and I was so pleased to find a beautiful market town in a lovely setting in County Durham.
"One minute you can be enjoying ice cream in the centre of Torquay, the next you're embarking on a great coastal walk."
There is constant inspiration to be found, for example in the English Riviera. One minute you can be enjoying ice cream in the centre of Torquay, the next you're embarking on a great coastal walk – a three-mile stretch that takes you around to Babbacombe.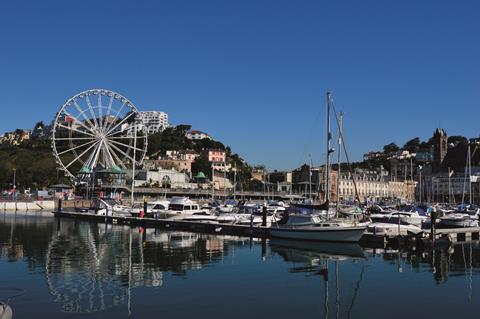 I've also been to south west Scotland – a wonderful part of the world. Dumfries and Galloway is a gorgeous place, very much off the map and because I couldn't go to Timbuktu I was very happy to go there instead.
Which destinations are going to be popular for groups in 2022?
There is going to be a huge opportunity to explore London as the Government has taken a course of action that has the effect of dismantling and destroying the inbound tourism industry.
This presents a vacuum of opportunity to come to London to enjoy the great sights, such as the Tower of London and Westminster Abbey that are absolutely dependent on foreign visitors.You'll get great deals on hotels and be able to enjoy the place in relative solitude.
"You'll get great deals on hotels and be able to enjoy the place in relative solitude."
I also love the Great West Way between London and Bristol and the Northumberland 250. And Caithness, in the far north of Scotland and utterly off the map, is a fascinating area with the opportunity to hop across to Orkney.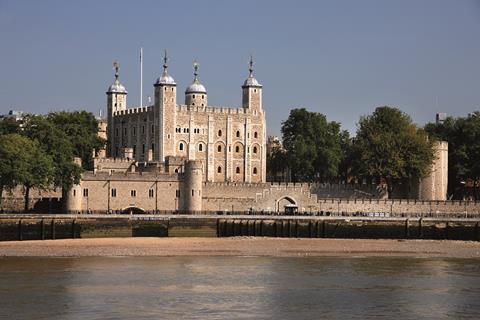 How do you see tourism recovering?
I'm very optimistic – anybody who is in the travel industry has to be because it's the industry of human happiness and you're always looking forward and thinking of the next great adventure.
I can't tell you how much I look forward to coming to this event (the Group Leisure & Travel Show) because we're talking, meeting, exchanging ideas and getting inspired about all the opportunities there are to travel.
What's your take on overseas destinations?
International travel is mind-bogglingly complicated and every single day there seems to be more uncertainty injected into it and more red tape to untangle but some people are doing that perfectly happily.
I've just had a sneak preview of the Depot in Rotterdam which is the most exciting art development in Europe this year. They are putting the archives of a museum – which would normally be in a big warehouse with an angry dog and a high fence – in the middle of the city instead.
I think the 'near Continent' is where people will feel much more comfortable, going across the Channel in the same way as the olden days in the 1970s to Belgium, France and to the Netherlands because you couldn't afford to get any further. I'm very enthused by that.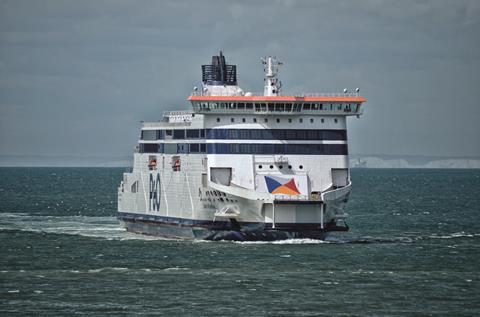 And finally, where are you off to next?
My life is one long holiday! I am about to go to Turkey, Jordan and Saudi Arabia. Of course, the amount of paperwork is maddening but I believe it will prove worthwhile.