Andy Hine MBE, chairman of The Roller Coaster Club of Great Britain, shares his top ten attractions which are perfect for thrill-seeking groups around the globe.
Andy Hine MBE founded The Roller Coaster Club of Great Britain in 1988 and over the past 35 years has organised over 200 group events, resulting in more than 30,000 attendees visiting over 130 theme parks worldwide. Here he tells us where groups should be heading for an adrenaline-fuelled experience:
1. Blackpool Pleasure Beach, Lancashire, UK
Opened in 1896 and still going strong, there are 10 different roller coasters to experience including Icon with its unique spinning rear seats. Add to that, dozens of other attractions both old and new, a world class Ice Show, great restaurants and it's in Blackpool – a town that's almost a theme park in its own right! I have been taking groups to the Pleasure Beach for 35 years and the team there are easy to deal with and can put together some great group packages.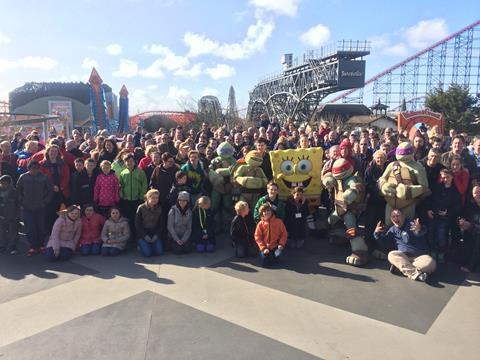 2. Europa Park, Rust, Germany
Europa Park is family run with a vast selection of rides and attractions including the Wodan Timbur Coaster – a modern twist on a classic wooden roller coaster. The park has great theming throughout and also has its own hotel, water park and entertainment. You can see an idea of what to expect on the Wodan Timbur Coaster below.
3. Six Flags Great Adventure, New Jersey, USA
Part of the massive Six Flags Theme Park group, this thrill seeker's paradise has 14 roller coasters of which one has to be ridden to be believed – the 456ft high, 128mph, Kingda Ka. But if that's a bit too scary they also have an animal safari and every type of catering option for foodies. They do various group packages that can involve entry, meals and unique experiences.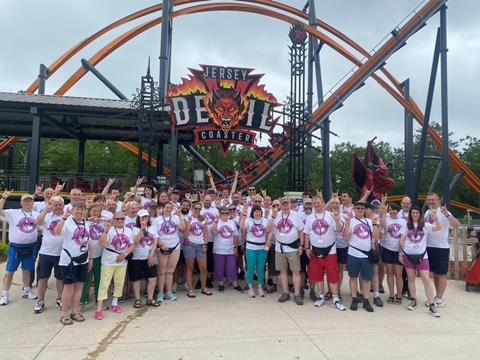 4. Drayton Manor Resort, Staffordshire, UK
Operating since 1949, this park features the UK's only 'stand-up' roller coaster and is also home to the wonderful Thomas Land, fantastic for the younger visitors in the group, plus there's also a zoo included in the entry price. New owners Looping Group are investing heavily in the Drayton Manor Resort and there is an on-site hotel to make a visit even easier. The park has a dedicated group organiser who can arrange accommodation, park entry, meals and they are great to work with.
5. Knoebels, Pennsylvania, USA
Family owned and almost 100 years old, Knoebels has free parking, free entry, classic rides and home to the 'world's greatest wooden coaster', Phoenix. This park is great value for money and in my opinion is a must-visit when in that part of the world. There's also plenty of hotels nearby and the park has various group offers.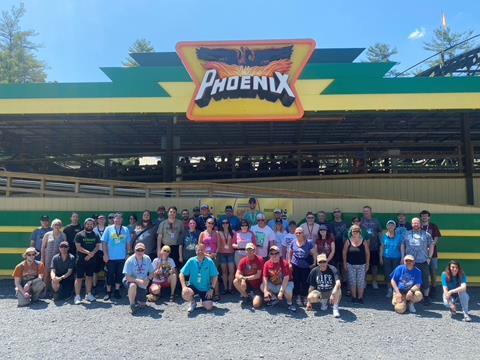 6. Ferrari World, Yas Island, Abu Dhabi
This is a truly unique attraction and acts as an interactive Ferrari museum. There are literally Ferrari cars everywhere and most rides are themed accordingly. I'd say the highlight is Formula Rossa with the carts on the ride looking just like a Formula 1 car - you are launched from 0-149mph in under five seconds! There's plenty at Ferrari World for all ages and various packages are available.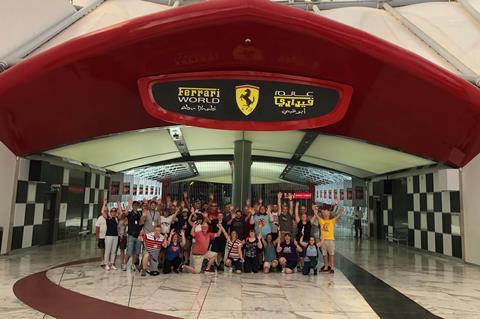 7. Efteling, Kaatsheuvel, The Netherlands
This is simply a fairytale park for all ages. Every ride and attraction at Efteling is themed around a Dutch story with great attention to detail. The De Vliegende Hollander takes students plunging into water while the Baron 1898 includes a hair raising free fall which drops riders down a 37.5 metre track. There are also various shows, loads of restaurant options and a hotel on site.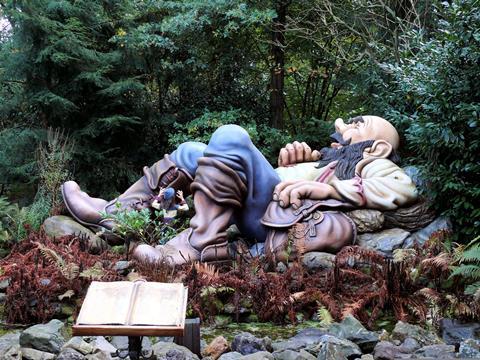 8. Alton Towers, Staffordshire, UK
Alton Towers is one of the most well-known parks in the world and it's clear to see why as groups come from all over to experience the many thrills and spills on offer. Although Nemesis is undergoing some TLC and won't reopen until 2024, the park still has plenty of other attractions including the UK's newest wooden coaster Wicker Man. The park also three hotels on-site making it easy to stay for longer. Group packages can include park entry, accommodation and meals. You can sample what Wicker Man has in store via the video below.
9. Holiday World, Indiana, USA
Holiday World is located in a town genuinely called Santa Claus - which lends itself nicely to the theme of the park and don't be surprised if you bump into Santa himself in the middle of summer! The top ride here for me is called The Voyage which is absolutely wild! For a more relaxing time, the park has a massive water park called Splashin' Safari with some of the best slides you will ever experience. It is family owned, and they're very nice to work with on group bookings, offering discounted park and water park entry, meals and unlimited soft drinks all day.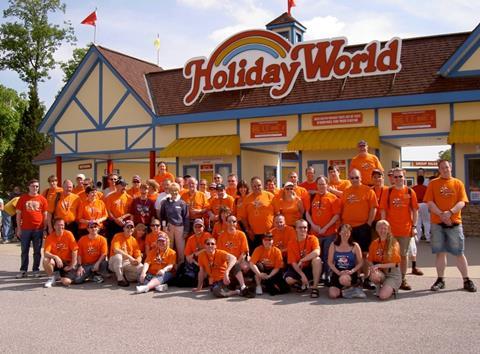 10. Paultons Park, Hampshire, UK
Paultons Park is a lovely park for families and has some great themed areas, including Peppa Pig World. Recent additions include Lost Kingdom with dinosaur themed rides and attractions, plus Tornado Springs which is set in the Midwest of America and has The Farmyard Flyer which gets riders to sit in a make-shift plane that swoops and dives over the attraction.
You can also watch how the mighty Cyclonator spins and swings you to a height of 25 metres below. Depending on the size of your group, packages can be nicely tailored.