Caimans and shamans are all part of an amazing Amazon adventure experienced by cruise writer Jeannine Williamson.
"Don't worry," says naturalist Victor as the driver cuts the engine on our small boat and we collectively scrabble for cameras and binoculars, "it's not going anywhere in a hurry."
We're already amazed his eagle eyes managed to spot the distant and virtually indiscernible shape of a sloth high in a tree. Zoom lenses reveal the pinpoint detail of our first wildlife sighting in the Amazon rainforest as the sloth dozes on, oblivious to all the excitement going on below. Meanwhile, Victor explains their super slow metabolism means they can go without food for days and snooze up to 20 hours a day.
Equally, it didn't take long for us to relax and allow the sights and sounds of the jungle to come to us. From the Peruvian capital Lima - well worth a stay of a few days - we'd flown to Iquitos, the riverside town founded by Jesuit missionaries in the 18th century and now the gateway to Amazon cruises. The enormity of South America's largest river, and second longest in the world, was immediate the moment we boarded G Adventure's comfortable 30-passenger vessel Amatista. Here the river was already half a mile wide, but as we set sail it broadened out further, flanked on each side by the dense and seemingly impenetrable forest of the remote 8,000 square mile Pacaya-Samiria Reserve, Peru's largest protected habitat.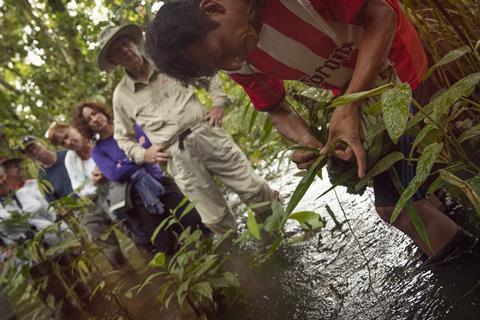 That night we gathered in Amatista's cosy lounge and learned the 4,345-mile river rises in the Andes and 60% of Peruvian territory is covered by the rainforest, more than any other country. It is home to some 25,000 plant species, 1,800 types of birds, 361 mammals, almost 300 reptile species and 2,500 types of fish, vastly outnumbering the 6% of the Peruvian population living there - mostly indigenous tribes, many isolated from the outside world.
Discarding watches we changed to jungle time, waking at 5.30am to the guttural roar of howler monkeys and birdsong signalling daybreak. We embarked on early morning expeditions in skiffs, arriving back for breakfast and avoiding the sultry midday heat when the rainforest sleeps. By late afternoon we set off again and as dusk fell the clicking cicada chorus heralded the onset of the evening jungle shift. One night warm rain was pierced by a dramatic electric storm lighting up the inky sky. Later Victor signalled the boat driver to stop and plunged his hands into the dark water to pick up a caiman. This time we had to take photos quickly before he released it.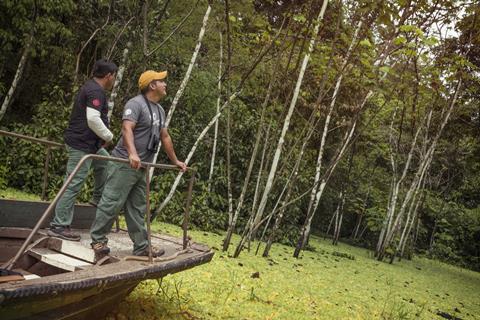 Unlike some safaris, Amazonian Peru is not about ticking off boxes by spotting large and frequently uncamouflaged animals. The magic of the rainforest is listening until you hear its heartbeat and watching until your eyes really see what makes it tick. We remained astounded at Victor's ability to spot the tiniest of frogs, insects, spiders and snakes (you don't have to get too close unless you want to!) and other creatures that were, to us, totally invisible against the lush foliage. There were numerous birds and monkeys too, most memorably pink river dolphins and the opportunity to swim alongside them.
For local tribes the rainforest is their supermarket, providing everything they need for food, house building and medicines. It was fascinating to meet a female shaman, a local spiritual healer, whose remedies include 'dragon's blood', a red tree sap that soothes skin irritations.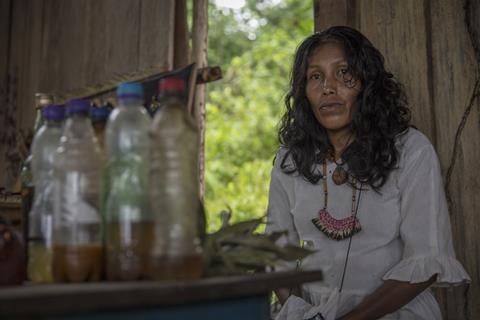 By the end of our stay Victor had opened our eyes in more ways than one and we returned home enriched by our journey into this incredible eco-system.
G Adventures has a dedicated groups' team that can personalise trips and help GTOs with all aspects of planning. Private group charters are also available. For more information visit www.gadventures.co.uk and www.peru.travel.

With a background in newspaper and magazine journalism, Jeannine is an experienced and accomplished travel writer specialising in river and ocean cruising. She has written for Group Leisure & Travel for over 15 years and contributes regularly to a wide variety of consumer and trade publications including national newspapers, magazines and websites.