The 90-second film, Your Room Will Be Ready, has been released to mark the beginning of the Royal Albert Hall's 150th anniversary year.
Narrated by Mick Jagger and directed by BAFTA-nominee Tom Harper, the video focuses on the anticipation and energy of live events featuring archive footage of events staged at the iconic venue from 1933 to present.
Sir Mick said: "Without doubt the Royal Albert Hall is one of the greatest concert venues in the world and so I was delighted to be asked to read a short poem by W.H. Auden as part of this excellent short film by Tom Harper.
"I have some wonderful memories of performing there with the Stones in the 1960s when once or twice it did get a bit wild, with enthusiastic fans joining us on stage and almost bringing the show to an abrupt end – but we soldiered on and had a great time."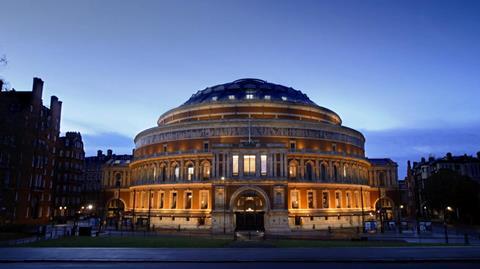 The film is the first event of the Hall's 150th anniversary celebrations, which will extend into 2022 and include major commissions from British artists, headline performances from music icons, and a series of showcases promoting the next generation of talent.
Craig Hassall, chief executive of the Royal Albert Hall said: "We're absolutely delighted to unveil this film, and so grateful to the many incredible creatives who have lent their efforts to the project.
"We're especially thrilled that Sir Mick agreed to narrate the film, almost 60 years on from his first performance here. Tom's aim with the film was to evoke the excitement and humanity of live performance, which is the true soul of concert venues and something we are desperately missing right now."
He added that the Hall's continued closure means that the venue remains in financial crisis: "As a charity that is not in receipt of recurrent government funding, we rely solely on ticket sales and ancillary income for our survival, and we hope to re-open our doors in the not-too-distant future."