Find out more about the final four in the running for this year's Group Travel Organiser of the Year Award®, the winner of which will be presented at the Group Leisure & Travel Awards on 9th October.
Rewarding group travel organisers since 1999, this special award aims to shine a spotlight on special people who put so much time into organising group trips and holidays for all types of people.
The 2019 finalists have been chosen because of their organisational skills, travel knowledge and the positive impact they have on the lives of others.
They are:
Lizzie Cawdell, Heybridge U3A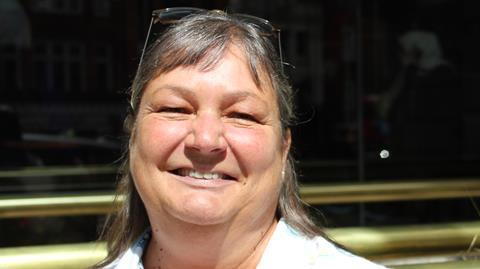 Organising a host of day trips and short breaks for her group Lizzie likes to go off the beaten track with some of her ideas. She said: "I try to find something for everyone - I listen to my group; the beauty of the U3A is that we're all equal, we are all there to learn from each other."
Some of the trips she's organised recently include the Suffolk Punch Trust and a trip to Highgate Cemetery after reading one of Julie Peasgood's columns in Group Leisure & Travel Magazine. She's also currently organising a trip to Holland for 2020 taking in the Keukenhof Gardens, Delft and Amsterdam.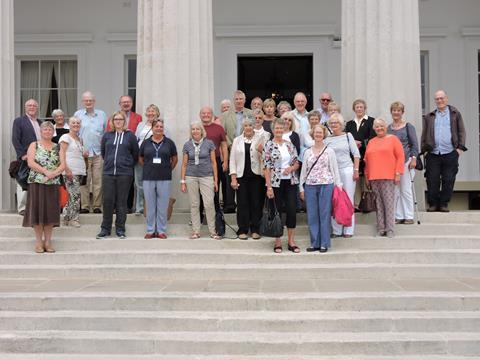 What people have said about Lizzie:
"Liz takes us to the most interesting, beautiful and often unusual places."

"Everything is well organised - the coach, the timing; where to eat and what to expect when we arrive. Liz makes sure every individual is well informed and well looked after."

"We are a group of retired people, some of whom are disabled and Liz leaves no stone unturned in making sure every trip is delightful."
Louise Thomas, Open University Theatre Group Bookers Club & Open University Trips Club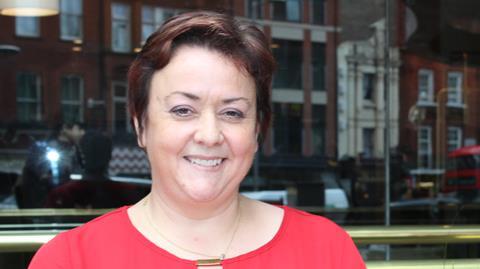 As well as her full-time job at the Open University, Louise finds the time to organise theatre trips, outings and events for two clubs. Her secret? "Try to look like a swan so even though you might be panicking, nobody in the group should know".
She's also particularly modest, praising other members of the committee for their role in organising trips: "Although I have been nominated for this award, the OU Trips Club is definitely a shared effort where we all step up and take control of our trips."
Louise says pantomimes and big musicals are the most popular for the Theatre group, which cover a wide age range and general interest while Cadbury's World and Italy are high on the list for the Trips Club.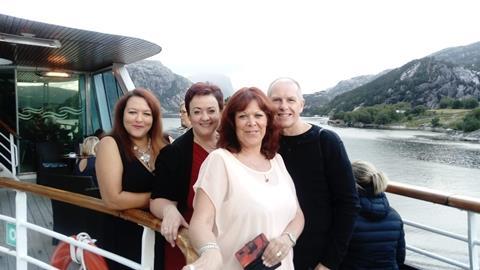 What people have said about Louise:
"Louise is not only one of the most proactive, passionate and hard working group bookers that I have ever met but she is also an incredibly kind and generous person.

"She goes out of her way to facilitate affordable theatre experiences for her colleagues, their friends and family and also to support the young actors and actresses touring the country on the main circuit."
Roger Tacq, Huntingdon U3A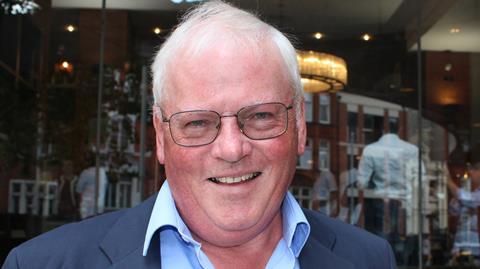 There are more than 60 different groups within Roger's Huntingdon U3A, everything from Ancient & Modern History through to Indoor Bowls and Wine Appreciation. With about 650 members, Roger's motto is "carry on learning, laughing and living".
He organises a host of day trips, UK short breaks and European holidays for his members; taking more than 30 of them to Paphos, Cyprus, last year which proved so popular they're going back again this year.
Roger believes the following are most important in his role as a group travel organisers; being organised, knowing your group, getting to know your coach company and drivers, communication and booking packages through a tour operator.
He said: "Having run several holidays for our group I still get a little buzz when I mention that another holiday has been planned and the regulars ask for places even before they know where or when we are going!"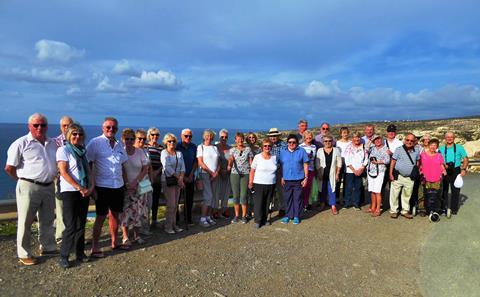 What people have said about Roger:
"Roger works tirelessly for his group and is very innovative with outings, trips and tours."

"He is very organised and working with him is such a pleasure. So often organisers work under the radar and to gain recognition is not just or him but also his group as I know how much they appreciate what he does."
Sue Shapland, Exmoor Extroverts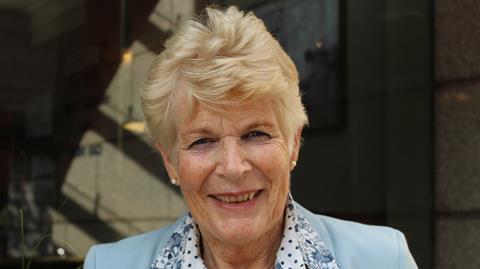 Sue's group began in 1999 to provide educational and good quality entertainment as well as a variety of overseas holidays for local people, many of them living on their own. It has grown over 20 years from three-day trips to a busy and thriving group enjoying a range of interesting holidays including cruises, trips to Malta, Alaska and Cambodia.
Sue gets so much from her role, she said: "Seeing so many elderly and otherwise lonely people enjoying themselves whilst holidaying with the group, we have become like a large extended family. This is very apparent in the way they greet each other when they meet up again at the start of a holiday."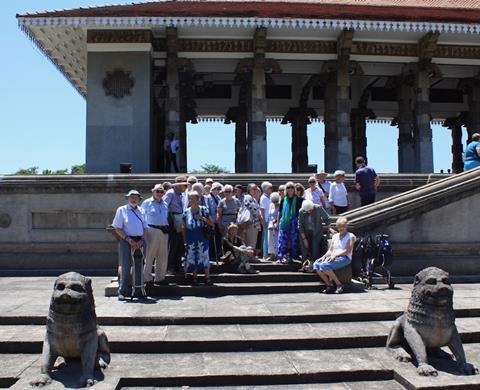 What people have said about Sue:
"Sue is a very active GTO who is always looking for new and exciting tour destinations catering for all budgets and tastes."

"She operates a number of holidays every year both European and further afield, as well as having a large programme of day trips, many of which are often sell-outs."

"She is extremely deserving of this nomination."
This year's winner was selected during an official judging day, which took place in Kensington, London. But you will have to wait until the awards ceremony, on Wednesday 9th October at the DoubleTree by Hilton, Milton Keynes, to find out who has won.
The judging panel was made up of experts from the group travel industry.
Our judges were:
Olivia Goodfellow, of the Enfield Over 50s Forum, winner of the 2018 GTO of the Year Award®.
Keeley Rodgers, editor of Group Leisure & Travel
Rob Yandell, publisher of Group Leisure & Travel
Mandy Keating, sales support coordinator for category partner, Travelsphere
The winner will receive £2,000 to spend on a familiarisation trip of their choice.The Group Leisure & Travel Awards 2019 will be taking place at the DoubleTree by Hilton, Stadium MK, Milton Keynes on 9th October. The winner will be announced at the ceremony.
For event and ticket info click here.