Michael Ball shows he's still got it in this Andrew Lloyd Webber revival that has more bed hopping than an episode of Love Island.
This is a love triangle that's far more complex than three sides would suggest. Based on the novel by David Garnett, Aspects of Love is the story of a young soldier called Alex, his uncle George and an actress called Rose. All three are hapless at relationships, and understanding the intricacies of their romance at London's Lyric Theatre certainly tested me, but it definitely ticks some boxes.
I got the basics. Alex falls in love with Rose and as the pair embark on their journey together, the unexpected arrival of Uncle George changes everything (sounds like a song you might know).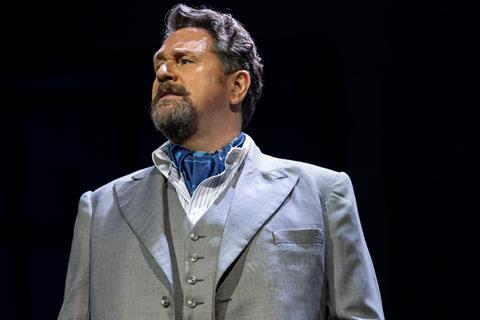 It's worth the pennies just to see Michael Ball do what Michael Ball does best. The 60-year-old is in his element as the much older and wiser Uncle George, stepping away from the part of love-sick Alex who he originated both in the West End and on Broadway more than 30 years ago.
This revival has also been reworked so the musical theatre legend can still sing Love Changes Everything which saw Michael break into the UK singles charts for 15 weeks back in 1989, peaking at no.2.
And when his big moment comes, he duly delivers. Waves of nostalgia flow as Ball beautifully executes the number everyone was waiting for, and a few sing-alongs could be heard nearby. He ends on that trademark vibrato which certainly rolls back the years.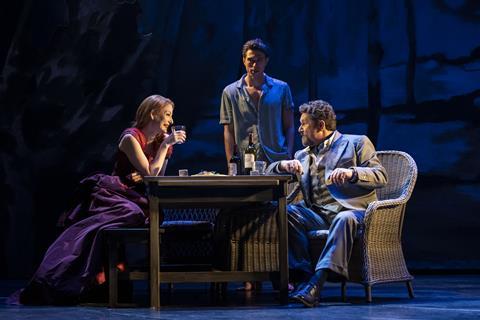 Even beyond that moment, Ball brings a huge amount of energy to the performance, especially later on when he takes to the dancefloor with daughter Jenny (Anna Unwin).
The story flicks between Paris and Venice seamlessly, with huge screens wheeled on during scene changes to display sunny cityscapes and natural settings to help the audience follow along.
I particularly enjoyed the staging during the circus scene, where a large backdrop falls from the top of the stage to symbolise a crowd. The ensemble flitter on from the left and right in outlandish costumes which lifts the mood during a tense moment.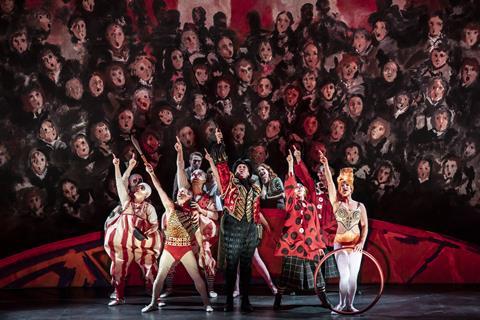 Jamie Bogyo has big shoes to fill next to the man who knows the part of Alex so well, and definitely gives it gusto. His co-star Laura Pitt-Pulford is just as impressive to watch and proves her vocal range in Seeing Is Believing. The fiery Giulietta Trapani (Danielle De Niese) also helps keep that fervent narrative alive periodically and the introduction of Jenny (Anna Unwin) only adds to the building tension which culminates in a dramatic and chaotic finale.
So let's tick those boxes off then: passion - tick, drama - tick and tenacity - tick. Where I struggled was the storyline, but there were other aspects (see what I did there?) to the production that I really enjoyed.
Audiences will flock to see Michael Ball and for good reason. Love certainly changes a lot of things, but perhaps in this case, we'll just enjoy the song more than it's meaning.
We saw Aspects of Love on Wednesday 24th May, 2023 at London's Lyric Theatre. The show is currently booking until 11th November 2023.
Groups of ten or more can save money on tickets with more information available at www.aspectsoflove.com.
Love theatre? Want to be the first to know?
Get our free 'Theatre Spotlight' email newsletter to receive theatre news, cast information, reviews, interviews and what's best for groups, sent to your inbox.
Find out how

With a love of journalism and travel, Harry enjoys writing about his experiences for GLT readers to use as inspiration. Brighton, Dublin and Amsterdam are among his favourite cities to visit and he enjoys delving into historical sites too – especially those linked to the Tudors and World War Two.