Samuel Wyn-Morris, who plays the heroic part of Enjolras in the UK tour of Les Misérables, told us more about his role, what audiences can expect from the show and how he's living his childhood dream.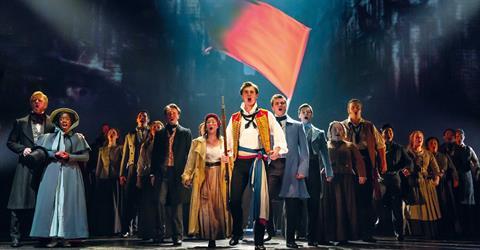 When did you get going with the tour?
We started eight weeks before Christmas in Glasgow, but our last week was cut short due to the Scottish Government's coronavirus restrictions that were brought in, so it's nice to be in Liverpool as there were fears over the Christmas break that we might lose this venue all together. So the fact we were able to open has been a relief.
How has the journey been to get to this point?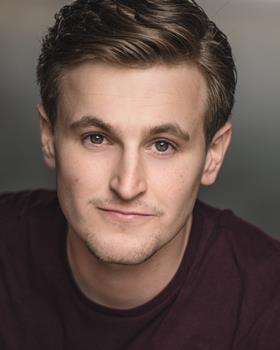 In December 2019, I was part of the original cast which reopened this new version of Les Misérables in the West End but it was cut short due to the pandemic. Lockdown for me was three months sitting in my London flat hoping that it would go back to normal quite quickly but obviously that didn't happen.
I had to find other work and do odd bits and pieces here and there and luckily in December 2020 I was asked to be a part of the revived stage concert which ran at the Gielgud Theatre, but again, this was shut down after ten performances due to Covid. That show featured the likes of Alfie Bow, Michael Ball, Matt Lucas and some other big names in musical theatre so it was amazing.
I was and am living my childhood dream, to be able to sit there and watch the people who you've listened to on a soundtrack perform three feet away from you was incredible. We were able to revive the stage concert again throughout the summer and then I was asked to join the UK tour as Enjolras, so it's been a bit of a whirlwind journey.
The last few months have been incredible and everything that has happened I still can't quite believe has happened but I'm here, I'm enjoying myself and to wear that iconic red waistcoat every night, matched with the unforgettable songs, is absolutely incredible.
Sam's top three moments in the show:
All three of the following moments are quite incredible to witness because two of them are a personal stage delivery and the last one has got this wonderful technical thing that happens and every time I watch it, I still don't understand how it works:
Jean Valjean's soliloquy sung by Dean Chisnall is probably my favourite song in the entire show.
I Dreamed a Dream sung by Katie Hall is absolutely out of this world.
The re-imagined Javert suicide scene sung by Nic Greenshields is extraordinary.
For those who haven't seen this production, what can they expect?
The original production from 1986 was famous for its revolving stage, but this isn't part of it anymore. This version is grittier, darker and it's more cinematic and the orchestration is just incredible. It's truly thrilling and there are parts when you feel like you're watching a Marvel film unfold in front of your eyes, it's that big! To see the audiences' reaction on the tour so far and to have live theatre back with this production especially is quite special.
What is it like to play such a powerful character as Enjolras?
To tell you the truth it's daunting, but it's a lot of fun because you get the opportunity to climb into the mind of someone so determined. He's this kind of soaring eagle and is constantly questioning his fellow comrades on how good the future could be. I'm quite a political person anyway but to be the one who can deliver a message that there is a better life out there and that if you work at it and believe in something enough you can achieve anything… It's a dream come true to sing these iconic songs every night and to deliver such a classic story.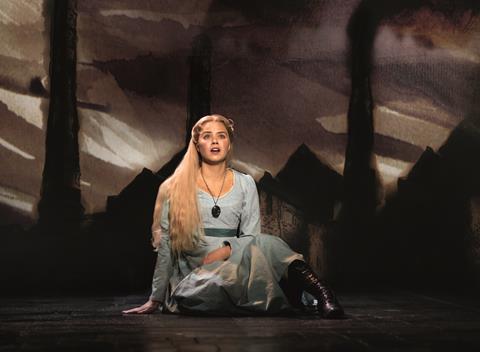 Finally, what do you think it is about live theatre which makes it so special for groups?
You are there for a few hours to watch a story unfold in front of your eyes by real actors who are doing eight shows a week and I think that comradery between the audience and company on stage shines through, especially after the last few years. The ability to get back to this and share those experiences is magical.
I think people want to go out again and experience the immediate force when that first chord hits you and almost takes your face off because it's so powerful, that notion is back and I think people really want that feeling again after being locked up for so long in front of a television screen.

With a love of journalism and travel, Harry enjoys writing about his experiences for GLT readers to use as inspiration. Brighton, Dublin and Amsterdam are among his favourite cities to visit and he enjoys delving into historical sites too – especially those linked to the Tudors and World War Two.