Eric Potts - who audiences might recognise from pantomime and Coronation Street, where he played Diggory Compton - chats to us about the play's tour, its roots in reality and what audiences can expect from the moving production.
What is By The Waters Of Liverpool all about?
It's an adaptation of part of Helen Forrester's autobiography, set in the years leading up to World War Two. It's all based on truth; Helen came from a family that had an affluent, privileged life in Surrey, and her father worked in the city. Then they lost everything in the stock market crash. They went to live in squalor in one of Liverpool's slums, and really struggled. Helen's mother didn't cope very well and took a lot of her anger and frustration out on Helen. Helen had quite an awful childhood, but did everything she could to make it better for herself and her family.
The part of the story explored in the play follows on from Twopence To Cross The Mersey, the first part of her autobiography. It's about Helen getting to an age where she is no longer willing to accept that all she has in life is to look after the children, which her mother won't do. This is her battle to get out in the world; find a job, make a mark and some sort of future for herself.
It's a great piece - very moving, very emotional and lots of humour, as well. And it's all based on fact.
Can you tell us a bit about your character, Mr Ellis?
Mr Ellis is Helen's boss at her first job, who is a real grumpy, loudmouth, fractious kind of person. But with the script that Rob Fennah has written, we've managed to get humour out of that as well.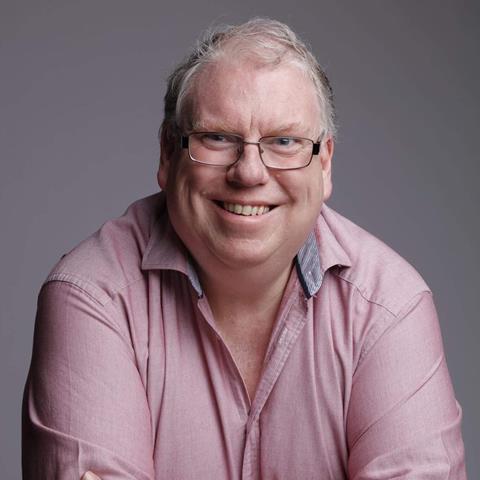 I actually play a number of different characters (as many of us do in the show) – for example, a pawnbroker that Helen's family are forced to use, and a dance instructor who teaches Helen how to dance.
The story contains heavy themes. Are there lighter moments?
Humour is there – and I think it's a good thing, because not only is it a particularly heart-rending story but it was such a traumatic time globally. Trying to find any lighter moments is hard, but I think the Liverpudlian spirit and humour comes through in the piece. It's not shoe-horned in, it existed and was their way of dealing with what was going on at the time.
There are moments of light relief in the scripting – otherwise it would be quite a traumatic evening! While you are taken along this whirlwind story, despite the sadness there is a real optimism within it because the audience is desperately hoping that Helen finds what she's after: that freedom, sense of achievement and love.
Does this draw on your experience with pantomime?
A couple of the roles are quite different for me – the pawnbroker, for example. I enjoy what I do with comedy and pantomime but it's always nice to get something a bit meatier, if you like. At the same time, I'm glad that I'm able to bring some laughter through some of the other characters I play. I've got the best of both worlds.
When it comes to the "darker" characters, it's about pitching them truthfully. A lot of audience members can and will remember this period – so it's about getting the sentiment and fear that existed at the time right, while at the same time keeping true to Helen's tale.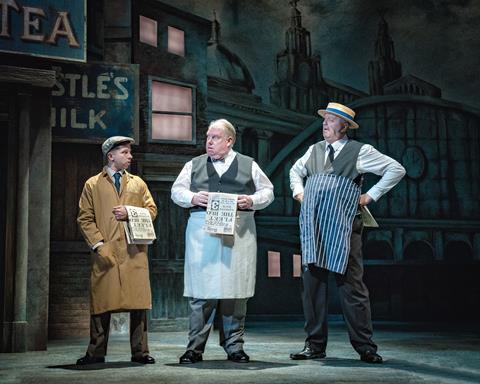 It's the centenary of Helen Forrester's birth this year. Have you read the book that the play's based on?
I've read the three books that make up her autobiography and its beautifully written, but traumatic – you can't believe what the family went through. The play is very timely given the anniversary and there's also the unveiling of a blue plaque at Helen's childhood home in Hoylake on the Wirral Peninsula.
She is a hugely popular writer and the prequel to this show – Twopence To Cross The Mersey – did so well. As did this production when it played at the Empire Theatre in Liverpool in 2018, which is why we're taking it out on the road.
If you could see any book adapted for the stage, what would it be?
There's a book called The Long Walk by Slavomir Rawicz. It's about a group of political prisoners who manage to escape and cross the Gobi Desert on foot, and again it's based on fact. It's absolutely wonderful and I've always thought it would make a great stage play (there's a film adaptation called The Way Back).
What's the best show that you've seen in the theatre?
I remember loving Nicholas Nickleby by the Royal Shakespeare Company in Stratford. It was in two performances – a bit like Harry Potter and the Cursed Child – and it was wonderful. I remember going when I was in drama college in Bristol and it had a real impact on me.
More recently, I saw a production of A Christmas Carol at Theatre by the Lake in Keswick where I spent last summer working, and it was absolutely fantastic.
Speaking of drama college, what was training at the Bristol Old Vic Theatre School like?
I didn't know anyone in the city, I was born and bred in Scotland, so it was a big change. I absolutely loved it – great tutors, two old mansion-like houses which made up the college in Clifton, it was a great experience. There was a lot of everything, from classical training with Shakespeare and Chekhov to musical theatre, comedy and dancing, the last of which was something of a shock to the system! It was three very happy years and I still refer to what I was taught there.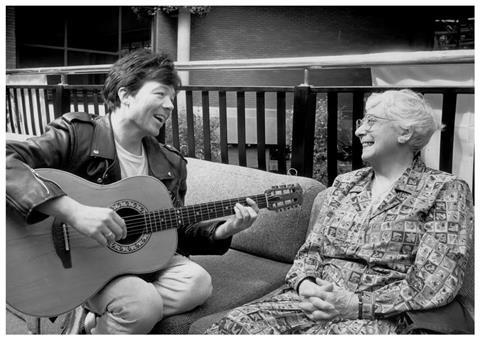 What can audiences expect from By The Waters Of Liverpool?
It's going to be a fantastic production with lots of music and soundscapes. The set is fantastic, particularly the lighting. There's a moment towards the end of Act I that is created by clever, effective, impactful lighting and it always gets a reaction from the audience.
The audiences of the previous production were blown away by it all, and I think a lot of them were quite moved. But at the same time, they'd had moments of light relief and could enjoy the whole process.
Will there be much variation from the show's previous run?
The script has been tweaked and tightened up a bit, so the show cracks on at a good pace. We've a whole load of new cast members to work with the structure and the story, which remain the same. There are a few set additions, too.
What are the three main themes of the play?
Hope; determination; and compassion.
By The Waters Of Liverpool heads on tour from March, visiting venues around the country until May, including Liverpool, Lancaster, Eastbourne, Winchester and Blackpool. Groups can contact a specific theatre to find out about rates.