GTO Ian Wilde, who won tickets to take his group to see the Royal Yacht Britannia in Edinburgh, tells us about how he got into organising and recalls various trips including one to Hell and back.
Tell us about how you first got into organising group trips Ian.
I've been doing this sort of thing on and off since about 1974; it started with me organising trips for my wife and I and then various friends would want to get involved and come on holidays. It grew from there and I was involved in organising trips when I worked for British Railways; we planned a few holidays to Switzerland and we went to Hell and back. That's in Norway. It was great, we went to Bergen, Oslo, Stockholm, Copenhagen. When I retired in 2000, I became involved with the committee of the Birmingham National Trust group; you need to have something to keep your brain going on. I was previously a member of the National Trust and the local group needed help with the organising so I became involved.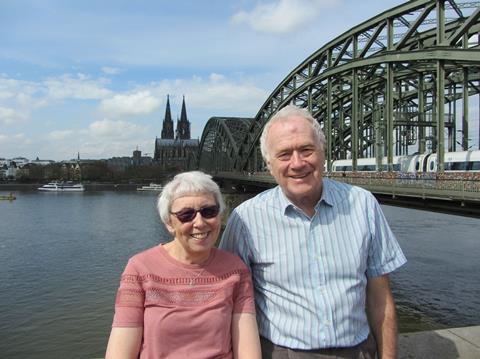 So what does your current role involve?
I organise and lead the day trips and holidays for our members. We have between 11 and 14 day trips a year and two or three holidays a year. Because of my OCD, I like everything to be perfect. We are doing two holidays this year; one to mid-Devon and one to Peebles in Scotland in September, now including a visit to the Royal Yacht Britannia in Edinburgh. Next year we've got three holidays so far; we're going to the Isle of Man in April. I've got about 40 for that and then at the end of July we're going to Eastbourne. In November we're having a Christmassy-type visit to Keswick in the Lake District. The number of people per trip varies at between 30 and 49 for the holidays and we've had a very good start to the day trips this season; both coaches have been full.
Where have you been to this year so far?
We're recently been to the Stockport Hat Museum which was a brilliant day out and really popular. The one before was to Kenwood in Hampstead, London, and then to the new Postal Museum; we went on the Mail Rail ride which was very exciting.
Where do you get your ideas and inspiration for trips from?
A variety of ways; magazines, the internet and using my own knowledge. I decide where we'd like to go and see who's interested in coming along. We've just had a coffee morning to meet the committee and we asked people where they'd like to go. We had a good response and there were over 60 different destinations for trips put forward. There was no duplication on where people wanted to go which is brilliant.
What are the most popular trips for your group?
The longer-distance trips seem to go down very well. A recent trip we did to Haywards Heath and Bluebell Railway was nearly full, people weren't put off the distance. The November before we went to the James Herriot experience in Thirsk which was also very popular. I think people like going further. Gardens are also very popular but the group like a variety; for example, we've been down coal mines and around an engine shed – they're all very different.
What's the biggest challenge you face as a group organiser?
Finding time to plan everything! And working out how popular trips will be and if we'll get the numbers we need. If a certain trip isn't very popular we might still go with it because we'll make it up on another trip.
You must really enjoy it, why do you love being an organiser?
It's hard work and takes a lot of time but if I didn't want to do it, I wouldn't do it. I love doing it. What else would I be doing?
Ian Wilde at a glance…
Group name: Birmingham National Trust
People: 220
Based in: Birmingham