Olivia Horner, head of visitor enterprise at The Historic Dockyard Chatham in Kent, tells us about what groups can get out of a visit and what's coming up this year.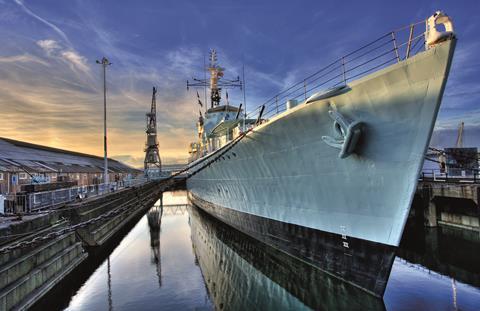 Can you tell us a bit about The Historic Dockyard Chatham?
The site itself is 400 years of maritime history and we have 80 acres of ancient scheduled monuments that we use for various types of projects. We are a charitable trust - our key objectives are learning and constantly educating people about our story. Our second charitable objective is preservation through reuse – everything we do goes into keeping this site alive.
In some of our other buildings we could have commercial tenants who rent our spaces and we have residents who live on site as well, and then we are a visitor attraction, a film location and a hospitality venue as well, we do loads. And we also have our temporary exhibition space, which is where Diving Deep is.
How important are groups to the site?
Groups are incredibly important here. We spend a lot of time working on and encouraging them with a range of guided tours for our groups. We've got a dedicated coach park and drop-off point and our groups team will work with the driver and group organiser to ensure their arrival is as swift and easy as possible.
We have a dedicated group sales department who work on a one-to-one basis with the group organiser. We like to make sure that every group organiser has exactly what they need for us, including pre-arrival packs ahead of the day.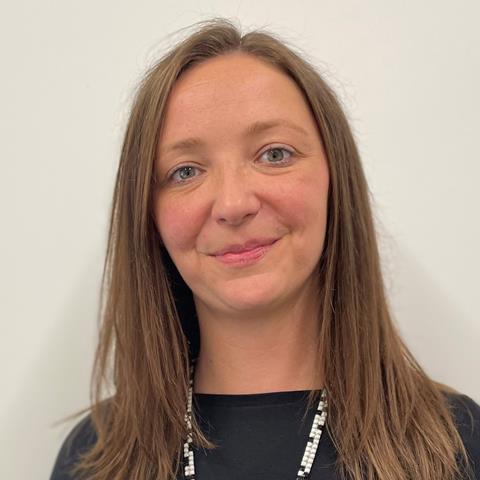 What else can visitors experience?
We're the home and official location of Call the Midwife and we do a groups-specific tour where they are welcomed by a costumed midwife and they get taken around all the different locations where filming is done.
We have a permanent gallery space which has the props, costumes, sets and scenes, so groups can go and visit that and see costumes from the show.
We also have a coach tour whereby our guide will board the coach and give a really nice 45-minute overview of the site. It's perfect for groups as they don't need to walk around the huge site and can be guided around in their coach.
What other new exhibitions are running this year?
On the back of last year's temporary exhibition, which was all about women of the Dockyard, we've introduced a Legacy Tour which talks about 400 years of women on this site and the roles that women would have – for instance women of the sea, women at war, women of the ropery. It's about what the jobs were here at the Dockyard but for women. This is the first time we've been telling that story. There are some really unique and wonderful women who we've managed to research and can now tell their story. It's an incredible tour.
Groups can also pre-book the Ropery and we take people into the Ropery Gallery to learn about our Victorian Ropery, which is a quarter of mile long, and then they have a go at making a piece of rope themselves. And they can visit the submarine HMS Ocelot as well.
We have some nice group catering packages; we have our main restaurant, where we can pre-organise group lunches. We work with each group organiser to build bespoke packages for their party.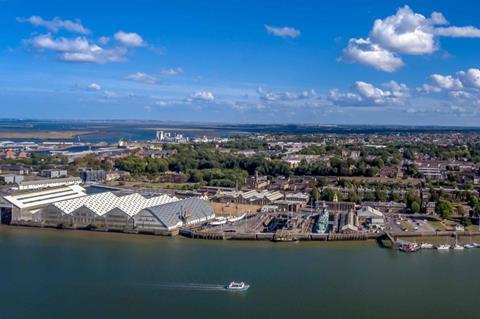 How accessible is the venue?
All of our galleries and attractions are accessible, the only one that's a little bit difficult is our submarine because it is one way in, one way out, but what we have is a digital version of the tour and we can make that available in advance or after the visit. We are working with lots of different groups to make sure that we are inclusive to all of our customers.
What size groups can you cater for?
Our minimum number is 15 but we've welcomed groups of 300 to 500 - we do like a nice group size! We adapt and make it work. We will do whatever we can do to provide the best experience for groups.
What else can groups do in the local area?
We have an incredibly good relationship with other Kent attractions. We work with Visit Kent and have a travel trade group where we come together as a collective to develop itineraries. We understand that some people are looking for a holiday rather than a day-excursion.
Olivia Horner is head of visitor enterprise at The Historic Dockyard Chatham. Diving Deep is running at The Historic Dockyard Chatham until November 2022.