We chat to Ian Barthorpe at RSPB Minsmere about his work at the Suffolk nature reserve and highlights for groups.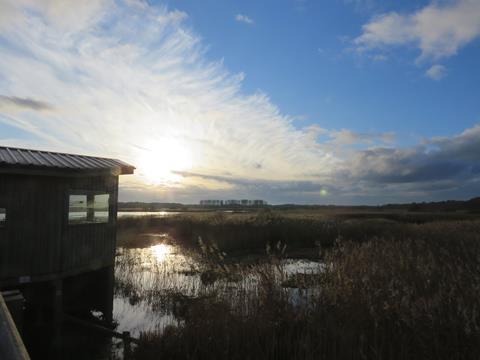 How would you describe RSPB Minsmere to someone who has never visited?
RSPB Minsmere is a beautiful nature reserve on the Suffolk coast. You can explore various trails through woodland, reedbed, freshwater pools and coastal dunes, enjoy amazingly close views of an incredible variety of different wildlife from the spacious birdwatching hides, and enjoy delicious homecooked food in the café.
What makes the Suffolk coast such a special location?
It has so many hidden gems, from heaths and estuaries to quiet river valleys and beautiful sandy beaches, making it the perfect location for a relaxing countryside walk to connect with nature.
Can you tell us about your role at RSPB Minsmere?
As a visitor experience officer, my role is very varied. I manage a busy programme of guided walks and a large team of volunteer guides, help to meet and greet visitors, help with our social media and have often given radio and TV interviews.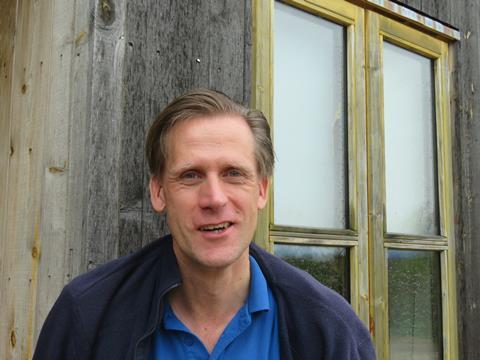 What's the most challenging and best bits of your job?
The favourite parts of my job are showing our lovely visitors some of Minsmere's amazing wildlife and enthusing the next generation of nature lovers. The most challenging thing is often to tear myself away from the wildlife so that I can complete my proper job!
Can you tell us about the work around sustainability and conservation at Minsmere?
We have a large bank of solar panels in our car park, and two EV charging points for visitors. Our buildings have motion sensitive LED lighting. By maintaining our habitats in tip-top condition for wildlife, we also help fight climate change since wetlands and heathlands are excellent carbon sinks. More importantly, the varied habitats are home to many species of wildlife that owe their continued existence in the UK to conservation work done here at Minsmere.
What might visitors be surprised to learn about Minsmere?
It is home to more different types of wildlife than any other RSPB nature reserve – over 6,000 species and counting. This includes about 350 species of birds, over 1,000 fungi and 1,000 moths, including one that has been named after the reserve: the Minsmere Crimson Underwing Moth
How important are groups / group visitors at Minsmere?
Minsmere is a very popular place for groups to visit. The size, variety and quality of facilities ensures that there is something for all groups, at whatever time of year they visit.
What are some of the highlights for groups at Minsmere?
Minsmere's star species include avocets, marsh harriers, bitterns, bearded tits and red deer, plus seasonal highlights such as warblers and nightingales in spring, butterflies and dragonflies in summer, starling murmurations at dusk in autumn and huge flocks of ducks in winter. Volunteer guides are usually available to help visitors at key hotspots. The café's cakes and cheese scones are always popular, too. Guided tours can sometimes be organised for groups by prior arrangement, at an additional cost.
What are your personal highlights at Minsmere?
I love sitting in the fabulous Island Mere Hide (in the picture, above) watching marsh harriers sky dancing above the reeds, bitterns stalking for fish in the reedbed ditches or bearded tits plucking insects from the reeds. With luck, an otter may be fishing or a barn owl might emerge to hunt in the distance. In summer, the sounds of reed, sedge and Cetti's warblers fill the air, or the pig-like squeal of a water rail jolts me back from my daydreams.
Ian Barthorpe is visitor experience officer at RSPB Minsmere. Find out more about the history of the reserve, the species of wildlife that live there and book on to events by visiting www.rspb.org.uk/minsmere.