How a series of lectures on Zoom during lockdown led to a fascinating day out in Southampton for Gwen Wright and her Cranleigh Arts Society group.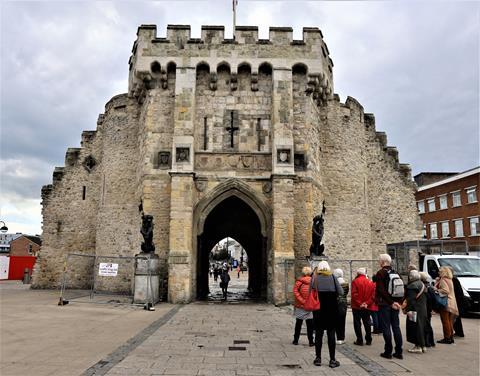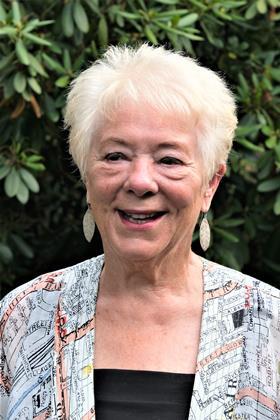 Gwen told us: "During lockdown, the learning and engagement officer at Southampton City Museums, Andy Skinner, delivered a series of four zoom lectures for our group.
"We were so enthralled with the one about Southampton that we desperately wanted to see it for ourselves.
"After quite a lot of juggling, I organised a whole day walking tour, thankfully the weather was very kind."
Gwen's group visited various sights and landmarks including the Mayflower Pilgrims Memorial in Town Quay which commemorates the sailing of the Mayflower and Speedwell ships from Southampton Quay in 1620.
They were impressed with the medieval sights such as the Bargate, a Grade I listed medieval gatehouse in the city centre. It was constructed in Norman times as part of Southampton's town walls and was the main gateway to the city.
About the Mayflower 400
2020 marks the 400th anniversary of the sailing of the Mayflower from the UK to the New World. The Mayflower and her sister ship, the Speedwell, set sail from West Quay on 15th August 1620, carrying 102 passengers.
Around 40 of these were the Puritan Separatists who have become known as America's Founding Fathers. Documents that they created on board the ship went on to provide the foundations of the American constitution.
There are various activities planned for Southampton to mark the anniversary including the Mayflower Exhibition at Westgate Tower which explores some of the events that took place in the city linked to the sailing of both ships. For more information go to: visitsouthampton.co.uk/mayflower-400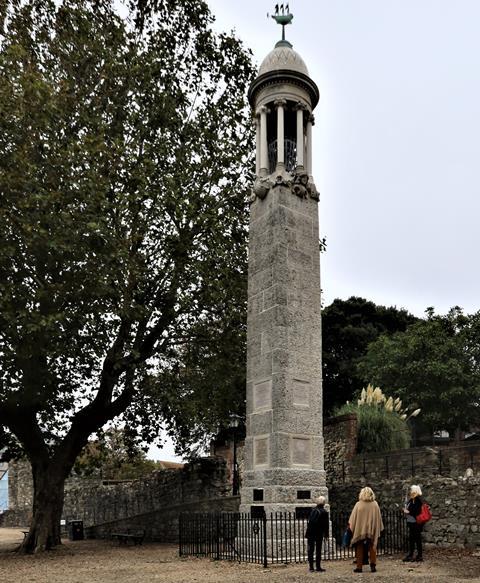 Gwen added: "The medieval sights were really awesome!
"A keen set of guides had assembled an impressive exhibition about Mayflower 400 in anticipation of the expected events for this September which were cancelled. But they opened their doors for us which was an additional delight.
"The whole tour was just amazing and having access to the exhibition was very special.
"Our guide also took us into the old wine vaults and we learnt all about the wine merchants in medieval times. The vaults were also used as bomb shelters in World War Two. It was an absolutely amazing day."