We virtually step outside to some of the best venues offering immersive content online; perfect for lifting the spirits and inspiring future outings.
While it's not quite the same as visiting natural attractions, gardens and zoos in person, hopefully these online experiences can help your group look forward to future trips - and maybe even offer some inspiration.
1. Hyde Park & Kensington Gardens
Set in the heart of London, Hyde Park is one of The Royal Parks, cared for by the charity in light of their historical, horticultural and architectural importance. It's connected to the Grade I listed Kensington Gardens, which itself spreads across 270 acres of green space.
Hyde Park & Kensington Gardens serve as more than just natural space, though. Did you know that walking tours are usually offered? These last around one-and-a-half hours, covering a number of different themes, from Hyde Park's hidden stories to its equestrian residents.
Until the time groups can explore the park's landmarks once again, visitors can still get a taste of virtual fresh air with this online tour, starting from the education centre. Created by Google Maps, users can click their way through footpaths bordered by greenery. You can start exploring by visiting the website.
2. Stonehenge
English Heritage has an impressive offering on its website for history buffs itching to get 'outside'. This interactive tour places you inside the ancient stone circle, with 360-degree views of the structure. Thought to be over 4,000 years old, Stonehenge has been a popular attraction for centuries; one story from the Victorian era tells that visitors would hire hammers from the nearby town, and use them to chip off a piece of Stonehenge to keep as a souvenir.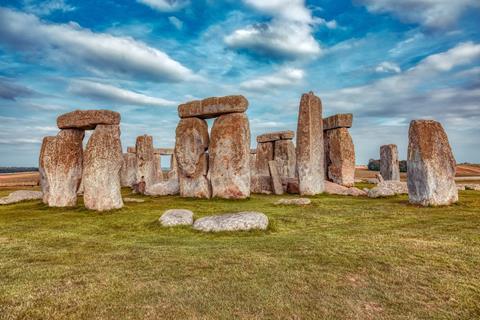 You can find out more fascinating stories like this one during the virtual tour by clicking on different 'hotspots' to bring up information boxes and videos.
And that's not all - there's also a Stonehenge Skyscape website allowing people to see the solar alignment at the famous site, which is being shared around the clock thanks to a live webcam. Take a look: www.stonehengeskyscape.co.uk.
3. Waddesdon Manor
This late 19th-century country house in Buckinghamshire - built in the style of a magnificent French château - may be closed at the moment, but that doesn't mean people can't admire its elaborately decorated rooms. You can even access areas that are normally roped off from the public.
Waddesdon's highlights aren't restricted to its interiors, however. Online trails, blogs and videos bring the gardens to life; from a map detailing its different tree species and their locations on the site, to video tours of the grounds (reaching across 120 acres), showing off its flora and design with sky-high shots and expert narration.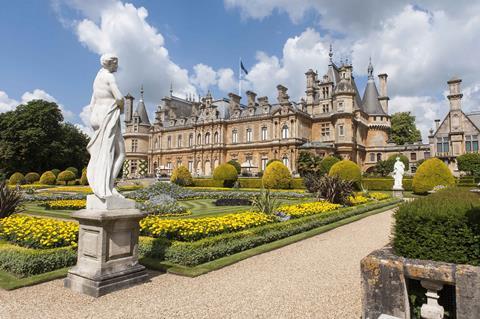 The story of Waddesdon's gardens is quite remarkable, given that they were created by the manor's owner - Baron Ferdinand de Rothschild - in 1874 using pioneering new techniques. If a garden escape sounds ideal, you can enjoy a virtual visit here.
We recently interviewed Mike Buffin, gardens manager at Waddesdon Manor, about his favourite garden feature, the best season to visit, and more insider knowledge. Click here to have a read.
4. Chester Zoo

The zoo's team of animal experts and keepers continue looking after its residents, ensuring they remain cared for during the Coronavirus outbreak. And on the bright side, Chester Zoo is keeping the public updated with its goings-on, including entertaining videos of various animals, and feeding sessions.
In fact, the team hosted a Virtual Zoo Day last week, tuning in from the animal enclosures and broadcasting on Facebook to the delight of its followers. The broadcast included breakfast at the red panda enclosure, a visit to the Asian elephants and a close look at the zoo's beautiful butterflies. If you missed the broadcast, don't worry - viewers can catch up with their favourite animals on Chester Zoo's YouTube channel.
Hoping to see more from the zookeepers? Keep an eye on the Facebook page for future live videos.
5. RHS Garden Wisley
The Royal Horticultural Society has reinvented the word tranquil with its YouTube video showing autumn at RHS Garden Wisley, Surrey, from the sky. Enjoy swooping aerial shots of the grounds, as well as bright footage of its Jellicoe Canal & Wisteria Walk, Mixed Borders, The Rock Garden and The Orchard. You can watch the video here.
The website has a collection of lovely imagery, too, providing a welcome injection of seasonal colour; there's photos of The Exotic Garden and its lush foliage, images of The Vegetable, Fruit & Herb Gardens to tempt the tastebuds and plenty more.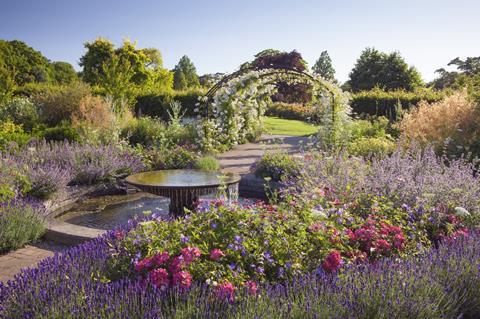 6. Cotswold Wildlife Park and Gardens
If you could use a smile or two, Cotswold Wildlife Park & Gardens in Oxfordshire has live webcams inside the meerkat and Humboldt penguin enclosures. By selecting one of the cameras on the website, viewers can see what these animals are getting up to, whether it's playing, feeding or swimming. Start watching at www.cotswoldwildlifepark.co.uk/animals-gardens/web-cams.
It's the attraction's 50th anniversary year, and while groups may have to wait towards the end of it to celebrate in person, now's a good time to reflect on the appealing group features - not least its beautiful gardens. Future visitors can browse through horticultural images of the large walled garden here. There's even a new book celebrating the gardens, featuring almost 500 photographs, that's available to order from the online store.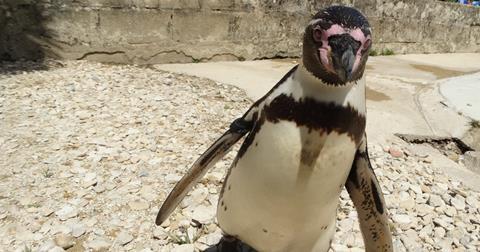 7. Hidcote

Here's another one for plant lovers: the National Trust's Hidcote garden, set in the Cotswold hills. Labelled an Arts and Crafts garden, Hidcote was created as a series of outdoor 'rooms', sporting secret gardens, colourful plants (some found by the designer, Major Lawrence Johnston, whilst travelling) and gazebos.
People can experience all of this and more online, with Hidcote's 360-degree tours. These are handily split up into themes, allowing you to select the area you'd like to view in whichever order you choose (find the different options here). Have a look at the Red Borders, filled with poppies; see the old gardens' flower beds; and step inside the plant house. Probably our favourite feature is the ability to turn on sound effects, immersing users even further into the gardens' delights.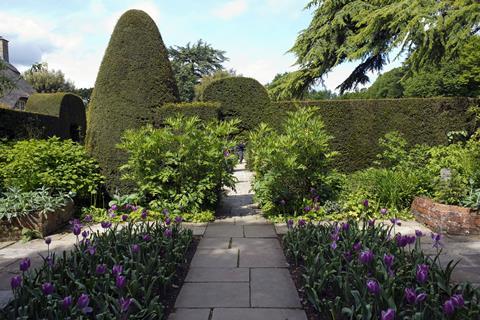 8. Folly Farm

The Pembrokeshire-based adventure park and zoo is allowing online visitors a sneak peek at its animals, from penguins and giraffes through to the farmyard residents. With both a zoo and a barn, Folly Farm offers the best of both worlds for groups, with a few other surprises like the vintage fairground and adventure play experiences for the little ones.
Interested in planning a future outing? All of the relevant information can be found on the website, as well as the opportunity to get to know some of the animals.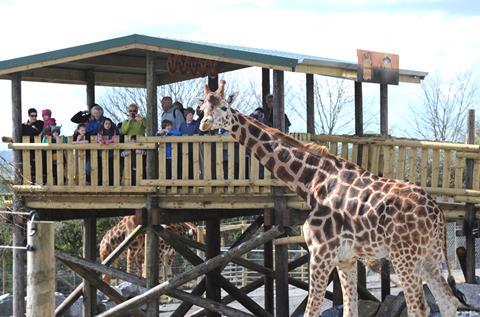 A live video connection to the Barn reveals different types of goat, donkey and sheep going about their day, while the giraffe cam shows Folly Farm's long-necked male herd. Find them all here: www.folly-farm.co.uk/webcams.