To celebrate Museums Week (23rd to 29th April), we take a look at a selection of great and quirky museums in Britain that groups will love.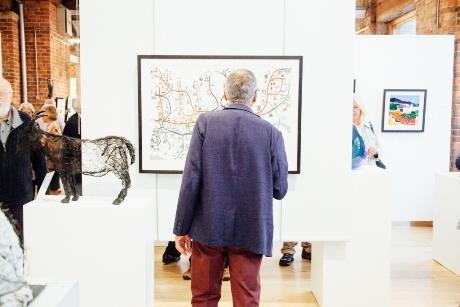 1. British Motor Museum
Groups close to Warwickshire might like to consider a visit to the British Motor Museum, home to a large collection of historic British cars and vehicles. There are more than 300 vehicles on display some familiar and some lesser known, making a visit one of both nostalgia and discovery. Discounted admission is available for 12 or more people.

Pictured: The British Motor Museum.
2. The Museum of Witchcraft and Magic
For something a little more unusual, head to The Museum of Witchcraft and Magic in Boscastle, Cornwall (a location extremely fascinating in itself - groups should visit the visitor centre for details about the significant floods which took place). This museum houses what is said to be the world's largest collection of items relating to witchcraft, the occult and magic.
Visitors can expect to see more than 3,000 objects as well as a wise woman's cottage, a garden of herbs and a shrine. Plus you'll see a collection of charms, curses, herbs and healing items. Guided tours are available by request at no additional cost.

Pictured: The Museum of Witchcraft and Magic.
3. The Devil's Porridge Museum
Groups heading to Scotland might like to visit The Devils Porridge Museum in Eastriggs. Just seven miles from the Anglo-Scottish Border, it is dedicated to telling the story of how this once quiet area flourished into a hub of wartime activity. Galleries dedicated to both World War One and World War Two can be explored, as can exhibits outside.
New this year will be an exhibition to mark the 100th anniversary of women gaining the right to vote in Britain, called The Importance of Women. The museum offers a discounted admission rate for groups of 20 or over, plus a tour guide presentation.

Pictured: The Devil's Porridge Museum.
4. The Museum of Brands, Packaging and Advertising
Located in London this museum tells the story of packaging and brands that are taken for granted during everyday life. Featuring over 12,000 original items, the museum presents how packaging and advertising has developed through the decades, from 1890's Rimmel cosmetics to OXO cubes from World War One.

Pictured: Museum of Brands, Packaging and Advertising.
5. The Biscuit Factory
In Newcastle upon Tyne you'll find The Biscuit Factory, an art, craft and design gallery that exhibits and sells original paintings, handmade prints, glass, ceramics, textiles, photography, furniture, design-led homewares and jewellery. Despite its name this museum is more about art but is housed in an old biscuit factory, meaning there is history to learn too when visiting.
The Biscuit Factory regularly runs creative workshops led by local artists and makers; and also features collaborative exhibitions with national agencies, arts organisations and initiatives.
You can read our extensive feature on both museum and galleries in the online edition of Group Leisure & Travel February.
Lead image: The Biscuit Factory.