From whale watching to walking tours, when it comes to booking shore excursions the options can seem bewildering. Here are some handy tips so you can help everyone make the most of their time ashore.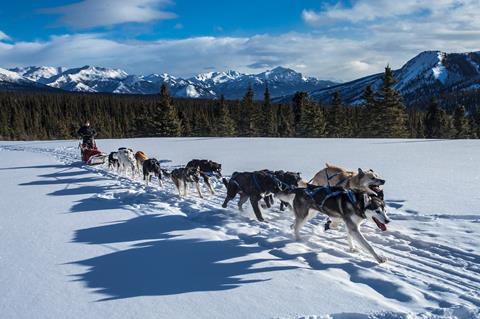 Plan ahead
There are a maximum number of places on every shore tour, and the popular ones sell out fast. So if you've set your heart on taking your group members to the buried city of Pompeii outside Naples, or husky sledding in Norway make sure you book in good time.
Cruise lines open bookings for shore excursions up to four months in advance (check with your tour operator or cruise company) so don't leave it until you get aboard when some will already be full.
Don't miss the boat
When you're organising a cruise for the first time don't be tempted to cut corners and arrange tours independently to save money. Cruise lines might charge more for exactly the same trip advertised by a land-based company, but there's a reason for this. If your coach is late back to the port for any reason, such as getting caught in a traffic jam, your ship will wait for you. If you are with an outside operator it won't, so cruise line shore excursions provide peace of mind along with saving GTOs the time and hassle of researching and arranging excursions.
Our pick of some excursion offers for groups:
1. This year Saga is launching the Explore Ashore service on Saga Sapphire and its brand new ship Spirit of Discovery. Led by a team of on board experts, if GTOs can't find anything they like in the programme of shore excursions they will create a bespoke tour taking in anything from castles to hidden sightseeing gems, such as the Viking Ship Museum in Oslo. All the research and travel advice is provided free of charge.
2. Chef Marco Pierre White, patissier Eric Lanlard and Olly Smith will host P&O Cruises' passengers on food tours and cookery classes in the Norwegian Fjords this year and into 2020.
The line's trio of 'food heroes' will lead culinary shopping trips, cookery classes in local restaurants and brewery tours.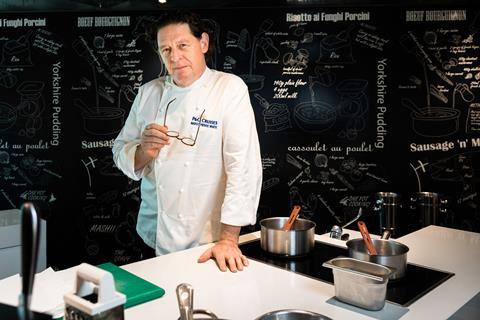 3. As part of its philosophy to take passengers 'closer' to places visited, Fred. Olsen Cruise Lines has installed 12-passenger Rigid Inflatable Boats (RIBs) across its fleet of four small ocean ships. One-hour RIB experiences provide close-up views of natural wonders such as waterfalls and spectacular coastlines which are available in destinations including Scandinavia, the Baltics, Mediterranean and UK.
Action packed or leisurely?
Bearing in mind the needs of your group, tours can be as laid-back or action-packed as you wish. Many lines grade their excursions according to difficulty level and GTOs can read full descriptions online or in the brochure to decide if the tour will suit their members. For example, for thrill-seekers, adventurer Ben Fogle has created a series of trips for Celebrity Cruises including a 4x4 drive and camel riding in Abu Dhabi.
Pace yourself
It's always exciting to be somewhere new, but you need to balance experiences with relaxation. Excursions generally fall into full or half-day tours. When cities are a distance from cruise ports, such as Rome which is more than an hour's drive from the Civitavecchia, it makes sense to spend a whole day out sightseeing. However, these long tours can be tiring so balance them with a shorter excursion the next day so your members can enjoy time aboard the ship.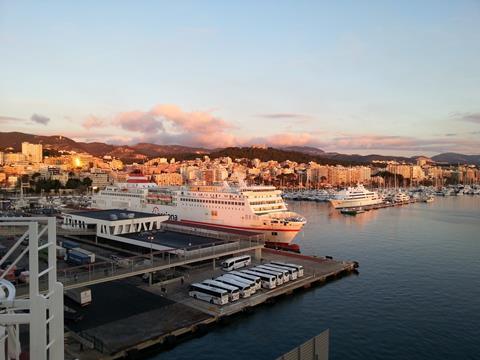 Take a shuttle
Cruise lines lay on shuttle buses in ports where the city centre is too far to walk, such as Palma and Barcelona. These are mostly free or cost a nominal amount. If your group members simply want to walk around a town to do a bit of shopping, or enjoy a drink in a pavement café, then this is a flexible and cost-effective option to consider, particularly in places that you have visited before. The shuttles run back and forth at regular periods so if some want to go back to the ship while others want to stay in town they can easily do so.

With a background in newspaper and magazine journalism, Jeannine is an experienced and accomplished travel writer specialising in river and ocean cruising. She has written for Group Leisure & Travel for over 15 years and contributes regularly to a wide variety of consumer and trade publications including national newspapers, magazines and websites.