Scotland is home to a diverse range of wildlife, and you can discover this on a visit to one of its many animal-themed attractions.
The country is a haven when it comes to wildlife and birdlife, whether you're on the hunt to take a photo of a wild capercaillie or golden eagle or want to stroke a real reindeer. But if you're worried you might not spot what you want in the wild, there are plenty of animal attractions which will allow you to get closer to your favourites.
Highland Wildlife Centre, Kingussie
For views of some rare breeds such as the UK's only female polar bear, and snow leopards, head to the RZSS Highland Wildlife Park. Enjoy daily tours such as a Monkey Scatter Feed, Wildcat Talk or Snow Leopard Feed. You can also enjoy land rover tours to take you around the park where animals are roaming more freely.
RSPB Loch Garten Osprey Centre, Boat of Garten
Head to the centre at Loch Garten and get a glimpse of the breeding Osprey with their giant wingspans. View the live webcams and see whether you can see any chicks as the nest perches at the top of a huge tree. You might also spot other wildlife at the centre from small birds such as the Scottish crossbill and crested tit, to the rarely seen Capercaillie, or you might catch a glimpse of some red squirrels.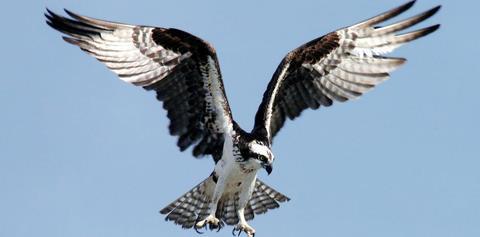 Cairngorm Reindeer centre, Cairngorm Mountain Range
Visit the Cairngorm Reindeer Herd which are said to be Britain's only free ranging herd of reindeer and can be found in the Cairngorm Mountains. There are currently around 150 deer in the herd which can be found roaming across a 30-mile stretch. However, visitors may see some in the visitor paddock, and during the summer months, you can enjoy Hill Trips to see and feed the gentle, friendly creatures.
Edinburgh Zoo, Edinburgh
Set in more than 82 acres of landscape in the capital, the zoo is home to more than 1,000 rare and endangered animals. This includes the UK's only giant pandas, Tian Tian and Yang Guang, which you can see in the Giant Panda Exhibit. Group bookings are available.
Blair Drummond Safari, Stirling
If you're up for a wild adventure, head to the safari park where you'll get up close with roaming animals such as alpacas, bison, lemurs, elephants, giraffes, lions and tigers. Enjoy drive through experiences, sea lion presentations, boat trips around Chimp Island and bird of prey displays.
Deep Sea World, Fife
For an ocean life trip, why not take your group to Deep Sea World to look at exotic creatures from below the waters. Featuring what is believed to be Europe's largest collection of sharks in one of the world's largest underwater tunnels, you'll feel like you are swimming among them. With more than 40 displays from seals to seahorses to stingrays, you can take your time being mesmerised by their beauty. Plus, you might also catch daily talks and feeding demonstrations.