Sean Taggart, founder of Toureasy, explains how the pandemic created a shift to online bookings and his ambition to bring sustainable coach holidays to a wider audience.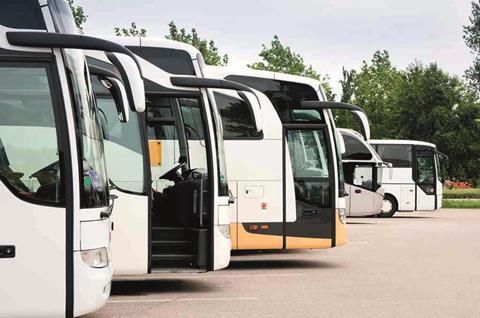 Congratulations on launching the UK's first carbon neutral coach tour operator. How did Toureasy come about?
Through my years of owning and running The Albatross Group (a coach and group tourism specialist) and a decade serving as Chair of the Coach Tourism Council, I have always appreciated coach holidays as the 'Cinderella' of the tourism eco-system.
Toureasy is my attempt to do some of the things I have always wanted to do to bring the joy of coach holidays to a wider audience. The pandemic, despite all of the corporate and personal tragedy it has brought, delivered a huge shift to online purchasing across the economy and that, combined with the global focus on sustainability, created the opportunity to create Toureasy.
What kind of feedback have you had so far?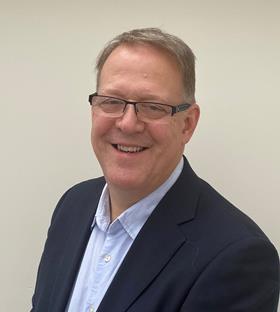 Since we launched in September 2021, we have been really encouraged by the way in which customers have responded. As an entirely sustainable company we have had to do things a bit differently and obviously weren't quite sure how customers would react to an entirely paperless approach.
A paperless approach..?
Not having a brochure was one of the things we were most worried about but, with a few exceptions, it hasn't been an issue. We can provide far more up-to-date and in-depth information on our tours through our website than we ever could through traditional brochures.
It has been quite liberating and our website, combined with a great team of people for our customers to talk to, seems to work. Our social media engagement has been really good and, if the reviews are anything to go by, customers who have travelled with us appear to have loved what we do. We're still very young and still have lots to learn but I think we're off to a good start.
What can groups expect on a Toureasy coach holiday?
As a tour operator, we contract in our coaches from trusted operators who can provide us with modern coaches that meet our emission standards and, crucially, have drivers that can take really great care of our customers. Whilst it is obviously important that our customers travel on safe and comfortable coaches, it is the quality of our drivers and their love for what they do that will ensure the success of each and every tour.
What benefits do you offer for groups?
Well, firstly, if a group is interested in sustainability and the impact their trip will have on the planet, we are the only coach tour operator that can offer an entirely carbon neutral experience. We guarantee that it doesn't come at extra cost and an organiser doesn't have to do anything different. They take care of their group and we take care of the planet.
In addition to really competitive pricing, we offer generous free places and even a cash-back scheme to help organisers with some of the administrative expenses associated with organising your own group.

Which holiday destinations are booking well?
We currently only offer domestic UK destinations on our scheduled programme and people are so keen to travel after two years of restrictions that it feels difficult to pick out the favourites. I would have to say that some of the traditional seaside resorts, particularly on the South Coast of England, have been particularly strong.
Fundamentally, though, people seem to be looking for really great value which means the trips with loads of inclusions seem to be doing really well, and our price match guarantee seems to be helping reassure people that they are always getting great value no matter which tour they choose.
We know that it will take time to build volume and momentum on our advertised programme. Whether we have 49 or 15 on holiday with us, we just love seeing them have a great time. Holidays are about creating lasting memories and that is what we are in business to do.
Toureasy is the UK's first carbon neutral coach holiday tour operator, with sustainability projects including tree planting in the UK and Kenya. For more information about its tours and holidays, visit www.toureasy.co.uk/groups.