As we find ourselves in such unprecedented times, how do group organisers and members stay in touch with each other? We've put together some helpful tips.
Group organisers play an important role in bringing communities together, especially people who live on their own or those who would not otherwise experience day trips, breaks and holidays. So during this challenging period, how can groups stay in touch and maintain that sense of community?
Here are some methods of easily staying in contact with one another:
1. Create a Facebook group
Facebook groups are a convenient way for a social circle to keep in touch, with the added bonus of letting members share photos and comments with everyone involved.
Anyone with a Facebook account can create a group by signing in and clicking the 'Groups' button on the left-hand side. From here, users can click the '+ Create Group' button and add in the relevant details - like the name for the group, and the names of those you'd like to join it.
Some of the best things about creating a Facebook group is that you can initiate an online chat with everyone at the click of a button. This can be useful for making announcements and sharing updates - or even just chatting about how you're filling your days.
There's also the opportunity to list 'Events' in your Facebook group, which could be very handy in light of the lockdown. Why not suggest a date and time for members to watch a theatre performance online, now that a number of theatre companies are allowing audiences to watch remotely? Or, perhaps organise a virtual tour of some of Europe's best museums, that members can admire together from the comfort of their homes.
For information about what else users can do with a Facebook group, have a read of this guide.
2. Play fun games together
For an enjoyable distraction, groups might like to take part in a game of Trivia with their friends, or an amusing round of Heads Up! (A game along similar lines as Charades or Who Am I). You can do all of this in one place: the Houseparty app, which lets you video chat with your contacts as you play.
The Houseparty app is free to download on smart phones, and all that's required is for users to create an account. Then, when players open the app, they'll be able to see who of their contacts is using it too.
This is where the fun comes in. Users can start up a conversation through the app, then select a game to play - and even invite more players to join in. Up to eight people can play a game at once, making this a fun and free experience to while away some time and socialise with friends (perhaps without talking about Coronavirus, too).
3. Create a WhatsApp group chat
If creating and managing a Facebook group seems a bit daunting, a great alternative that allows organisations to stay connected is a WhatsApp group chat. WhatsApp is a free app for smart phones, and can run using a phone connection or through WiFi.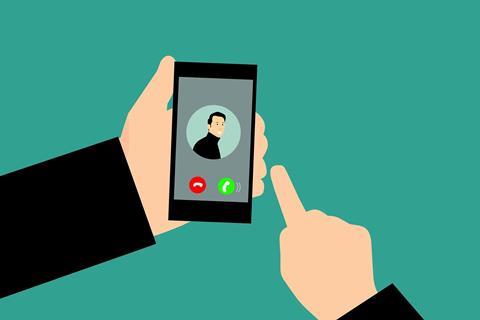 Better yet, WhatsApp lets users create group conversations for up to 256 people (yes a very specific number). To do so, just tap on the three dots in the right-hand corner of the app and select 'New group'.
Group members can send messages to everyone in the group chat, as well as pictures, videos and voice recordings (a handy option for those who are less keen on typing). What about sharing photographs of trips you've been on previously and inspiration for places your members would like to visit when we're able to travel again?
4. Skype video call
Mobile phones, computers and tablets can all run Skype, which is free and allows people to video chat so you can all remember what each other look like. For a mobile phone or tablet, Skype can be found on the device's app store. For computer users, Skype for Desktop can be downloaded from the website.
Up to 50 people can join in on a Skype video call, making it a great option for group members who are unable to meet in person, yet miss face-to-face interaction - whether it's to discuss any group updates or to have a friendly chat.
You can add anyone to the group chat as long as they have Skype - and a Microsoft account, which can be easily set up here.
5. Share new social tools
Perhaps most important is keeping group members in the loop about any new social tools that are worth giving a go. Perhaps GTOs usually communicate with their group through monthly emails, or by mailing a newsletter. If so, this could be a good method of sharing a new social tool you'd like to use among members, with instructions on how to join.