Veteran entertainer Lesley Joseph will star in this year's Snow White and the Seven Dwarfs pantomime at Milton Keynes Theatre. We went along to the official launch to find out what audiences can expect and talk about some of her career highlights.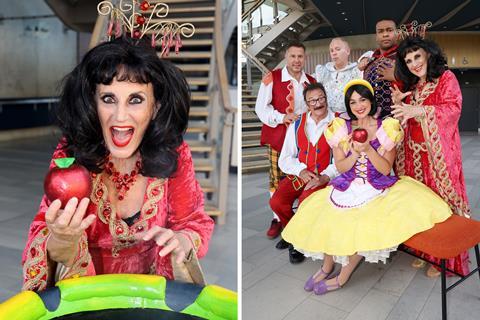 Hidden around the corner in Milton Keynes Theatre's Ambassador Lounge sat Birds of a Feather icon Lesley Joseph, an area for theatregoers to book tickets if they're looking for VIP treatment. Where else would you expect to find such a well-accomplished actress whose first memories of performing came at the age of seven?
"I grew up in Northampton and used to go and see Lionel Hamilton in the pantomime there, it was also where I joined Masque Theatre, in which I am now patron of," she said. "I first went on stage at the old theatre when I was seven where I sang and danced. That's where it all started."
Joseph will appear as this year's Wicked Queen at the Buckinghamshire venue, but it's a role that she relishes, especially with comedians Paul Chuckle and Aaron James alongside her in the cast.
She continued: "I've played the Wicked Queen so many times and it's the most fun character to play in the show. Yes, you can be booed and hated but you can be loved at the same time.
"You can also put lots of comedy in so it's my favourite thing to do in Snow White. For me, I'd hate to just be evil. There's always some fun to be had, and when you've got Aaron James and Paul Chuckle in the cast, it would be rude not to do a few routines. I don't just want to be wicked, but that's the lovely thing about the role, you can combine good with evil."
"Theatre can be an experience, much more than movies, much more than anything. It's an experience that you go through with the characters on stage and that's what this country does better than any other in the world."
Having experienced pantomime from an early age, the 76-year-old still loves the "magical" impact it can have on people of all ages.
"In pantomime you can have wonderful costumes, wonderful dancing and great music," she said. "If there's a dragon, you'll see the dragon, it'll go out over the audience and terrify the kids! It's fairy stories that can be told in a way like no other, it just has a feeling of enchantment about it."
It's with this feeling that Joseph recalls how a trip to the theatre made a huge difference to one of her fans, while she was performing in Calendar Girls the Musical.
She said: "The magic of theatre can change peoples' lives. I had an amazing letter from a woman who told me about how her husband had died six months ago, and that she wanted to give up and didn't want to leave the house.
"She came to see Calendar Girls the Musical and revealed that it had given her back strength and the feeling to go back outside and talk to people again. The Next Christmas, she sent me some knitted gifts and explained in another letter that she was back out and involved with the WI.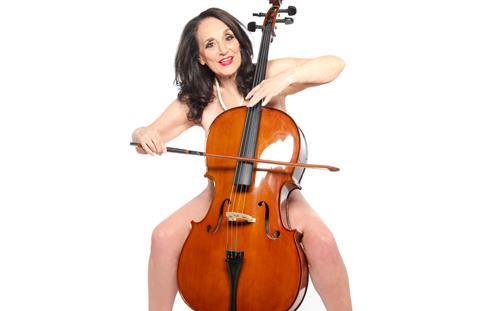 "It just goes to show that theatre can be an experience, much more than movies, much more than anything. It's an experience that you go through with the characters on stage and that's what this country does better than any other in the world."
The star has appeared in numerous television shows and stage productions across her long career, but there are two that spring to mind as her most favourite.
She added: "I did Young Frankenstein with Mel Brooks which was fairly special, we had him for three months and were directed by Susan Stroman who's a Broadway legend. I also loved Calendar Girls the Musical, Gary Barlow did the music and it was wonderful. I've been really lucky that I've always got to choose what I want to do."
"What is it about pantomime that you love?"
We also caught up with some of the other cast members from Snow White and the Seven Dwarfs about what audiences can expect from the production and why they love the panto season:
Paul Chuckle (Oddjob) said: " My role involves working for the Wicked Queen. She makes me fetch things and do things that I don't want to do, and most the time I never do it – a bit like ChuckleVision!
"This will be my 54th pantomime and it's always fun. You get a chance to work with people from different genres whether it be actors, singers or musicians. It's completely different to anything I do throughout the year and I really enjoy it."
Dale Mathurin (The Prince) said: "I love panto season. It always involves singing, dancing, special effects, celebrities and people go crazy! It's a mad rush with two shows a day, six days a week, it's the gift that keeps on giving!"
Charlotte Haines (Snow White) said: "It's the energy and the fun behind each performance that I absolutely love. We like it when things go wrong, that's what makes panto so great as every show is different. The audience lives for that."
Snow White and the Seven Dwarfs runs at Milton Keynes Theatre from 10th December 2022 until 8th January 2023. For tickets and more information click here

With a love of journalism and travel, Harry enjoys writing about his experiences for GLT readers to use as inspiration. Brighton, Dublin and Amsterdam are among his favourite cities to visit and he enjoys delving into historical sites too – especially those linked to the Tudors and World War Two.