To celebrate Halloween, we've picked out a selection of group-friendly attractions which are ideal for those looking to give their members a ghostly encounter all year round.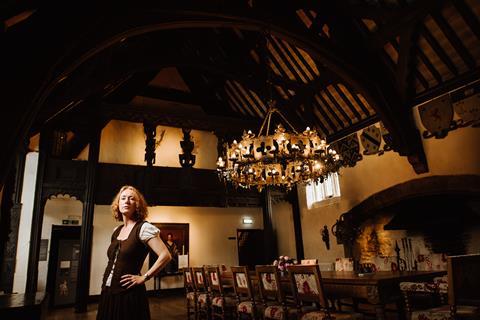 1. Samlesbury Hall, Lancashire
Samlesbury Hall (pictured above) is a stunning black and white historic house dating back to 1325 with centuries of fascinating and gruesome history for your group to enjoy. Take a tour with its resident witch or perhaps a ghostly walk with Simon Entwistle, who will share the spooky stories associated with the site. Visitors can also soak up years of history in the historic rooms, which have two priest holes and log fires throughout. Groups can tuck into afternoon teas, big lunches, home baked waffles or even just a cup of tea at its on-site café.
2. Tower of London
Stories of ghosts haunt the infamous tower that was created by William the Conqueror with Anne Boleyn said to linger around the site of her execution on Tower Green. Arbella Stuart, the cousin of Elizabeth I who starved while under arrest for marrying without royal permission, is said to remain at the Queen's House still and two smaller ghosts are thought to be the 'Princes in the Tower'. Visiting families and groups can uncover all of this and more, as well as watching the historic Ceremony of the Keys.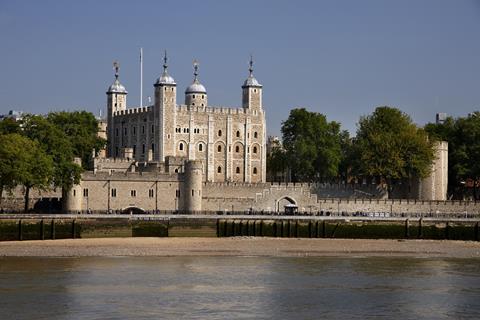 3. Athelhampton House & Gardens, Dorset
The site near Dorchester has a whole host of spooky spirits associated with it, including the 'Hooded Priest' and the 'Grey Lady'. Those that have seen the Hooded Priest claim to witness a figure in a dark hooded cloak walking down the drive and through the Great Hall. There is supposedly no interaction from this ghost and he is usually just caught out of the corner of the eye. Or the Grey Lady can often be seen in the Great Chamber or passing through walls on the upper floor. Groups of 12 or more can usually book catering packages on a visit and there is also a family ticket deal too.
4. Warwick Castle
With an extensive history which spans more than 1,000 years, Warwick Castle is supposedly where the spirit of Sir Fulke Greville wanders the 'Ghost Tower', which used to be his study. Greville was apparently stabbed by his servant Ralph Haywood in London, but it took his master a month to die, which finally happened at Warwick Castle. Witnesses have reported small glimpses of his spirit staring at them from dark corners or feeling his presence. You can see his tomb in nearby St. Mary's Church. Group rates and family tickets are usually available, with seasonal events on offer too.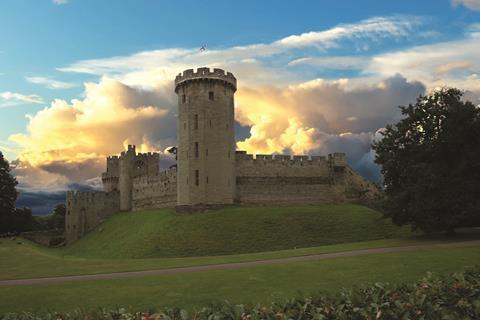 5. Ham House, Richmond
It's on the ground floor of Ham House where ghostly events seem to take place according to the team, with many visitors reporting a strange atmosphere. In addition, a woman in black - believed to be Elizabeth Murray, Duchess of Lauderdale who inherited Ham House from her father in 1655 - has been seen on the stairs nearby. There is also a large looking glass dating from Elizabeth's time that some people are too scared to glance into in case they see something starring back. Groups of 15 or more can usually benefit from discounted rates but must pre-book.
6. Alnwick Castle, Northumberland
Legend has it that a man who served the lord of Castle suspected his wife of having an affair. Aiming to catch her in the act, he climbed onto the roof and fell to his death. Despite being buried, the man was supposedly spotted around the town.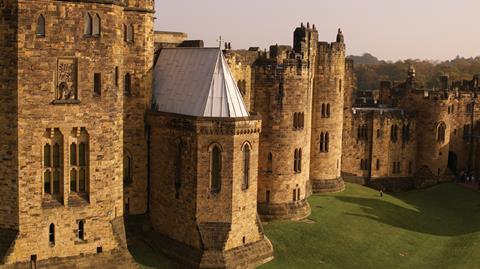 When illnesses spread and livestock began dying, the locals naturally suspected the man. They dug up his corpse to find it engorged with blood. Once the body was disposed of, the appearances and illnesses mysteriously stopped. Groups can find out more about the legends associated with the castle on a visit.