We've selected five fantastic ways for groups to celebrate the Bard.
1. Shakespeare's Globe, London
First up has to be this spectacular theatre in the heart of London. Tucked away on the south bank of the Thames, the theatre has been rebuilt several times over the years for various reasons. One being that the original burnt down after a canon fired out of one of the top windows resulted in the whole theatre being destroyed. The second version of the theatre burnt down during the Great Fire of London.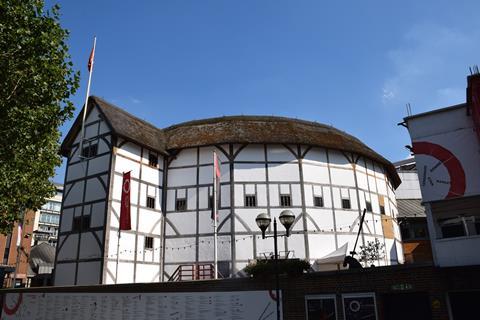 But today, the wonderful attraction stands proud and draws in thousands of visitors each year. Groups can enjoy tours of the theatre and learn about how audiences of Shakespearean time would stand during plays (there is still standing space now) and how the actors on stage portrayed the Bard's characters from Hamlet to Othello and Macbeth.
And if you want to learn more, there is a museum situated to the side of the theatre featuring displays, audio guides and you'll even get to speak to costume designers as they teach you all about the clothes worn by the actors on stage.
2. Shakespeare's Schoolroom, Stratford-Upon-Avon
A visit to Stratford-Upon-Avon, the home of William Shakespeare, is a must. And there's so much to see there, from Anne Hathaway's Cottages to Mary Arden's Farm.
Once particular highlight is Shakespeare's Schoolroom. Here you'll learn about William's school days, where his education began, and where he was inspired to become a playwright. Sit in the old wooden benches and envision what life would have been like during the 1500s.
3. Shakespeare's Birthplace, Stratford-Upon-Avon
Where William's story started, this little house with old wooden beams and its authentic structure, will allow you to walk in the Bard's footsteps and explore the place when he was born and grew up. Besides growing up there, Shakespeare also resided here for five years with his wife Anne Hathaway.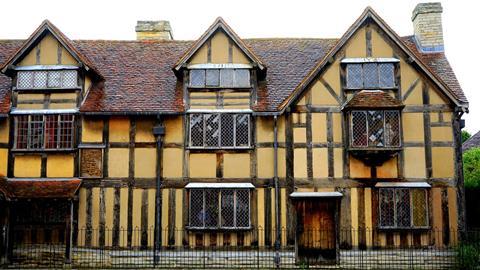 During a visit you'll hear tales about his family and home life and discover rare artefacts from the Shakespeare's Birthplace Trust.
Having been passed down through the Shakespeare and Hart family, in 1847 it was bought by the Trust and has been cared for ever since.
4. Holy Trinity Church, Stratford-Upon-Avon
Shakespeare died in 1616 at the age of 51 and was buried at Holy Trinity Church. He was also baptised here in 1564, the year he was born. The inscription of his grave is actually believed to have been written by Shakespeare himself before passing and is said to curse anyone who moves his bones. It reads:
"Good friend for Jesus sake forbeare, to digg the dust encloased heare. Blese be the man that spares thes stones, and curst be he that moves my bones."
Shakespeare's father, John Shakespeare was the mayor of Stratford in 1568, the highest elective office in town. It meant that he would have been escorted to Holy Trinity Church each Sunday for mass.
5. Shakespeare's Rose Theatre, York and Oxford
Pop-up Rose Theatres will open this year between 25th June and 1st September in York and between 8th July and 7th September at Blenheim Palace in Oxfordshire, simultaneously.
You can expect a variety of Shakespearean productions from Henry V and The Tempest to Twefth Night and Romeo & Juliet.
Both pop-up theatres have been inspired by the London Rose Playhouse which was built in 1587, 12 years before The Globe. The Rose Playhouse in London can also be visited and has a deep history which will be uncovered when there. It is believed that several of Shakespeare's plays would have been performed here during his lifetime.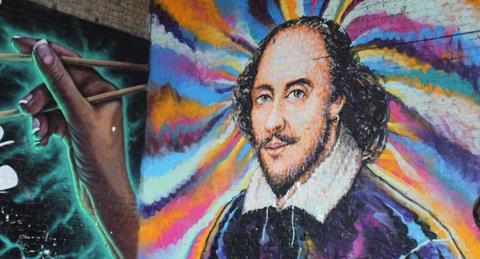 Looking for something alternative?
Enjoy a walking tour linked to The Bard with Dickens London Tours. The Original London of Dickens and Shakespeare Guided Walking Tour allows you to follow in both writers' footsteps, visiting places of interest and learning about them along the way with the help of an expert guide.
Traditional Tours UK also offers a Shakespeare London Walk - a two hour tour visiting Tudor London locations including the south bank area.
A visit to Stratford-Upon-Avon, the home of William Shakespeare, is a given. But you'll be suprised at how much there is to see there. Visit Shakespeare's School Room and learn about William's school days, where it all began, and where he was inspired to become a playwright.