Prayer books belonging to two of Henry VIII's wives have been reunited for first time in 500 years as part of a new exhibition on Anne Boleyn and Catherine of Aragon at Hever Castle.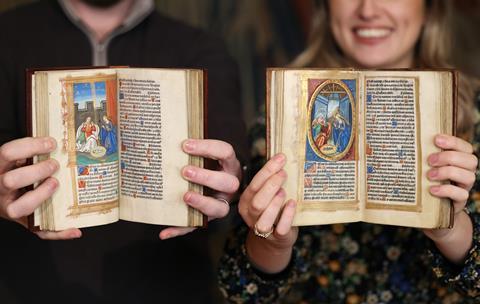 A 1527 prayer book belonging to Catherine of Aragon on loan from the Morgan Library in New York is available for visitors to see (until 4th June) alongside the 1527 Book of Hours which belonged to Anne Boleyn, already on display in the castle.
This is likely the first time in nearly 500 years that the prayer books will be together under the same roof, since their original ownership in 1528.
It comes as the castle in Kent saw its best ever visitor numbers in 2022 with nearly 420,000 people exploring the attraction. There were more than 26,200 group visitors too which is the highest number the castle has experienced since 2015.
"The record numbers are down to the hard work and commitment of all of our staff across the departments, who strive to ensure those who come here have excellent customer service."

Hever Castle & Gardens' CEO Duncan Leslie
2023 looks set to be another busy year with the new exhibition Catherine and Anne: Queens, Rivals, Mothers, running until November.
The display explores the similarities between Catherine and Anne and, through new research, shows that Catherine owned the very same copy of the prayer book that Anne had.
The castle's assistant curator Kate McCaffrey made the discovery as part of her research. She said: "Catherine and Anne both owned a copy of the same printed Book of Hours (popular scriptural prayer books), produced in Paris in 1527.
"Pertinently, it was in January of that year, whilst residing at her childhood home of Hever Castle in Kent, that Anne Boleyn likely made her decision to accept the king's proposal.
"In doing so, Anne sealed the uncomfortable new reality of her and Catherine living parallel lives as queen and queen-in-waiting.They were both, at this point, arguably at their most divided, yet they were also united through perhaps the most peaceful of means - prayer."
The exhibition is included in the admission price, with groups of 15 or more benefiting from discounted entry.
Other highlights to look out for…
Along with the Book of Hours, visitors can see a previously unseen panel portrait of Catherine of Aragon and replicas of the coronation robes and crown of Elizabeth I and Mary I which may also have been used by Anne and Catherine at their coronations.
The coronation robes, which were made for the 1998 film Elizabeth and worn by Cate Blanchett are on display in the castle's King Henry VIII's Bedchamber.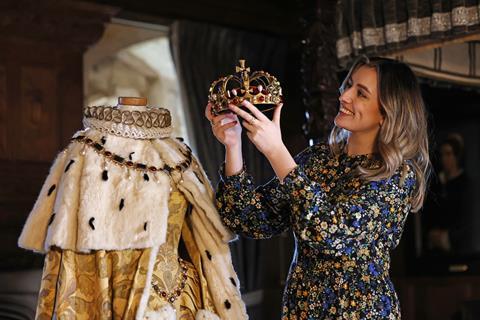 The exhibition also includes a 16th century panel, originally from Dunstable Priory, featuring the combined emblem of King Henry VIII's Tudor rose, fused with Queen Catherine of Aragon's emblem of a pomegranate.
Portrait miniatures of all four of the queens are also featured: Queen Catherine of Aragon and her daughter Queen Mary I, alongside miniatures of Queen Anne Boleyn and her daughter Queen Elizabeth I.