The tour operator took a group of anti-river cruisers on a trip along the Rhine to help debunk a series of river cruise myths including limited space, poor ship facilities and mediocre food quality.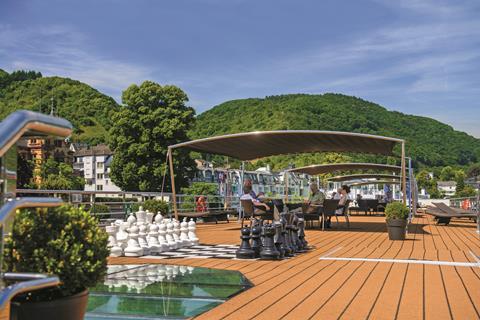 Titan invited the passengers on a five-night voyage along the Rhine, aboard one of its river cruise ships MS Bellejour after a survey found that more than a quarter of its customers had never been on a river cruise and didn't intend to book one.
The campaign was designed to provide an insight into river cruising and see whether the passengers' minds would be changed after the trip.
Andy Squirrell, managing director of Titan Travel, said: "It was an absolute joy to see a group of travellers who had never considered river cruising before embrace the whole experience and challenge their own perceptions of what river cruising can offer.
"As well as debunking a number of river cruise misconceptions, we wanted to highlight that holidaymakers shouldn't let any preconceived ideas stop them from trying a different holiday experience."
The results of Titan's campaign
Myth 1: Poor ship facilities
While ocean cruise ships offer a much larger range of on board facilities then river cruise ships, Titan has said that its passengers are encouraged to leave the ship each day when docking at different ports to enhance their cruise experience. The operator said that all participants on board felt relaxed and were pleased with the facilities and excursions provided.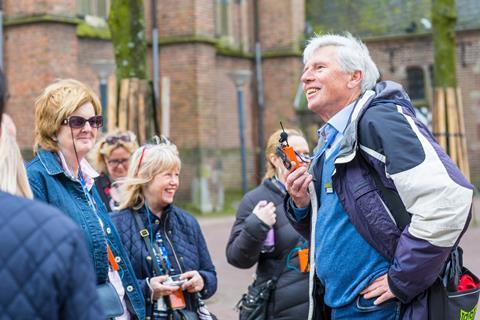 Passengers on board the MS Bellejour were able to make use of different on board facilities on their trip, including a panoramic lounge bar, small gym, sauna, whirlpool, boutique and library.
Myth 2: Lack of space
Ship and cabin size can play a factor in groups booking onto a river cruise, with participants' perception before the trip that space would be limited. All agreed that cabin space on board was more spacious than they originally pictured, according to Titan.
Myth 3: Mediocre food quality
Titan's research concluded that food was one of the most important considerations for passengers on a river cruise, with more than half of participants agreeing food quality was a vital consideration before booking a trip. Most river cruise options with Titan include complimentary meals on board with unlimited drinks at lunch and dinner. One passenger described the evening meals as "exceptional".
Andy added: "Travelling outside your comfort zone, visiting a destination you wouldn't normally consider, or opening yourself to new experiences is one of the greatest thrills travel can provide.
"We're thrilled with the results of our recent myth busting campaign."
For a further insight into river cruising, you can read five other things that surprised a Titan passenger on their recent trip at www.titantravel.co.uk/blogs