The Wolf of Wall Street will make its world premiere as an immersive production in London this year, opening on 11th September.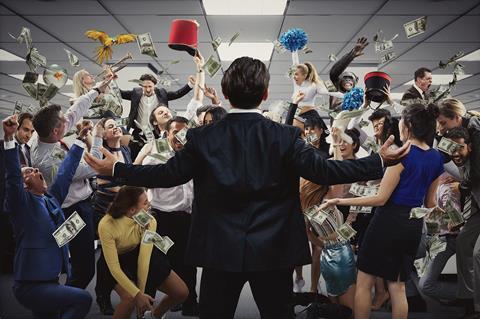 Originally written as a book by Jordan Belfort, then made into a film starring Leonardo DiCaprio in 2013, the story follows the journey of Belfort's crazy lifestyle on Wall Street in the 90s.
The new show promises an 'immersive experience, plunging audiences into a world of greed, power and excess, bringing to life the highs and lows of Jordan Belfort's millionaire lifestyle.'
It will be spread across four storeys, featuring 1990s' New York trader schemes as well as super cars.
Louis Hartshorn and Brian Hook of Stratton Oakmont Productions Ltd (The Great Gatsby) who will present the performance, said: "Creating this show in an immersive format is mind blowing - there's no better way to tell this story.
"Our guests can expect the outrageous, the spectacular and the downright ridiculous."
Tickets are now on sale, with casting announcements and a venue yet to be announced.
More reaction
Jordan Belfort said: "You've read the book, you've seen the movie, now you can experience The Wolf of Wall Street in person. It's going to be the greatest show you've ever seen. Get your fun coupons now."
Producers Louis Hartshorn and Brian Hook added: "The Wolf of Wall Street is a fascinating account of extremes of capitalism and hedonistic behaviour and how obsession with money can bring humanity to its knees.
"You'll be able to eat in our restaurant, drink in our bars, trade with Jordan, or work for the FBI."
The life of Jordan Belfort
In the 1990s, Jordan Belfort built one of the most dynamic and successful sales organisations in Wall Street history, coining his name 'The Wolf of Wall Street'.
Belfort employed more than 1,000 stockbrokers and raised more than $1.5 billion, launching more than 30 million-dollar-companies from scratch.
The businessman eventually endured a huge fall from grace, but re-emerged to become a globally recognised force in the business world.