New player dressing rooms, photo opportunities and free coach parking will all be available for groups when the tour reopens later this year.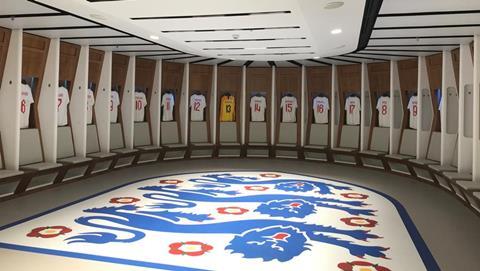 The additions, which were finished before social distancing was in place, are among enhancements initially created in time for the Euro 2020 Football Tournament, which will now take place in June 2021. As a result, Stadium Tour visitors will get the opportunity to experience the new features before most international players will get the chance to.
So what can visitors expect when the tour reopens?
A sneak peek into the new dressing rooms which have been completely redesigned to offer the best environment for communication between players and coaches. Sit in the seat of your favourite England player or take a look at Manager Gareth Southgate's new office, which he helped to design.
You'll have the chance to take home several photos to remember your visit with a choice of 11 different backgrounds and themes. This is at the start of the tour and your members will be able to buy copies of the images as well as a souvenir photo book.
Groups arriving by coach for their Stadium Tour will be able to park for free, provided parking is booked in advance. Drivers will also be able to join their groups' tours on a complimentary basis.
Simon Wickham senior commercial manager at the FA said: "Wembley is an iconic stadium with a history like no other venue, and we are always looking to evolve the venue's infrastructure to ensure that it stays at the forefront of sports and entertainment and maintains its industry-leading status.
"We're delighted to bring these latest developments to the Stadium Tour - they're part of our ongoing efforts to ensure the Tour remains a best in class, state of the art experience for everyone to enjoy."
"We're looking forward to welcoming groups when the Tour reopens, and to getting their feedback."
Other improvements to the Stadium, which both tour guests and TV viewers will notice, include a new pitch with the surface having been reconstructed and grown over a 14-week period – the first time this process has taken place in a major European stadium during the winter months. More than 75,000km of artificial grass fibres have been stitched into the layers of sand beneath the pitch. There are also no fewer than 368 new LED floodlights adding to fans' event-day experience.