Chris Behrendt - joint group leader of Milton Keynes U3A Outings Group, alongside Czesia Eales-Johnson - talks about her trips and advice for other organisers.
Firstly what trips have proved especially popular this year?
The Tutankhamun exhibition in London sold really quickly – we booked it as soon as it came out last year. We're going to the Mini factory in Oxford next month too. We went a few years ago because I saw it advertised but a few of the group asked if we could go again. Some of the other trips we're looking at are: Frogmore Paper Mill, Arundel Castle and a Stratford river cruise combined with visiting the gin distillery. We tend to start looking in September/October where we're going to go the following year. We've also got a holiday to Somerset in June including free time in Bath, a trip on the West Somerset Railway as well as the Royal Mint Experience and St Fagan's National Museum of History.
What's the trickiest part of organising the outings?
The first part is finding the places to go; we tend to pick up ideas in your magazine and other literature. The second is deciding as a committee what we can put in to please all our members. I know you can't please everybody all of the time, but we certainly aim to give as much choice as possible.
It's very important that we give people enough time in each place to see different things and explore. Getting the hotel right for the holidays is a big one too.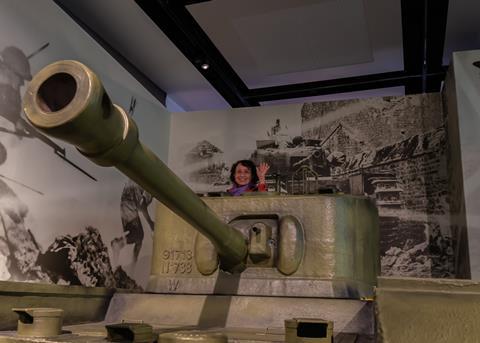 What's the demographic of your group?
It's a real mixture of ages. The point of the U3A is that it's lifelong learning, it doesn't matter where you go. For example, we went to the Museum of Brands in London last year and wandering around there, people started talking about 'I used to have one of those' etc; it brings back memories. We also went to the American Museum & Gardens in Bath in December which was really interesting – everybody got something out of it.
Is there anywhere else you've been that has surprised the group?
The JCB Factory in Staffordshire. It was absolutely fascinating and people still talk about it. The other one that was really interesting was the Triumph Motorcycle experience in Leicestershire; you don't realise what goes into making a motorbike. They're the type of trips that people will remember.
What advice would you give to others who want to get into organising?
I'd say have a small committee with which you can sit down and talk about where you want to go, then plan each step of what you need to do. We always make sure that we've got mobile numbers for everyone going on the trip as well as an emergency contact number. It's about making sure the ducks are all in a row. I'd also say check the access statements for venues to see what type of footwear is required and whether large bags/rucksacks are allowed – this could help people decide if the outing is suitable for them.
How did you become involved as an organiser?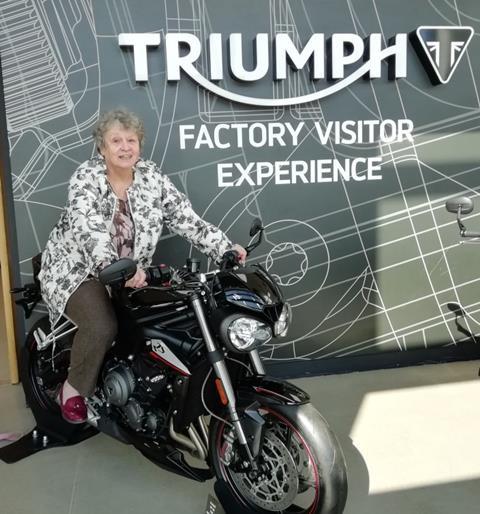 I joined the U3A in 2011 but didn't start helping out until 2012. I went along to one of the travel exhibitions and we began getting more information about where we could go. I made some big A3 flipcharts with lists of places we could go and asked people to choose where they wanted to visit. The list has grown from there. We've been to a lot of places but there's an awful lot of places still on the list!
What do you like about organising group trips?
Seeing the pleasure that people get out of it. A lot of people don't like driving a long way so they get on the coach, they're driven there and then they can do what they want at the place they're going to. They come home and they've got something to talk about with other people. More and more people are on their own so it's the social element of it. Also, I get to see an awful lot of places too which is great.
Chris' group at a glance…
Name of group: Milton Keynes U3A - Outings Group
No. of members: More than 400
Time organising: 8 years