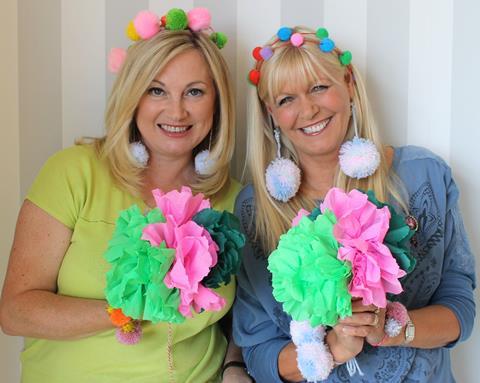 I was hailed as a 'veteran cruiser' recently and I reckon, having just completed my 72nd cruise, it's fair to say that's a title I'm proud of. In fact I never get tired of travel in general - be it sailing the high seas, exploring far-off lands or just pootling around the UK. I am at my happiest with a map (or iPhone) in hand, discovering new destinations, exciting places to visit and tempting restaurants to try (not to mention nosing out wonderful shops of course…)
Talking of shops (and more precisely the retail disasters I once wrote about) I have had some lovely feedback from these columns over the months – thanks so much to everyone who has emailed in. The shopping article particularly resonated with Debbie, who wrote to tell me she once bought a pair of shoes that were a size 2, because she loved them so much. Nothing disastrous about that, you might think - except that she's a size 4…
I have had some excellent packing tips sent in too – Jennifer travels with hand luggage only and always dons sandals and a summer jacket, so she can then wear them on holiday (she says she's rarely outside much on the way to the airport, so she travels like this even in winter). Slipper socks, sachets of shampoo and face cream are her must-pack items, and carrying a large handbag is her top tip as it's never been weighed or questioned, and heavy items can be stashed away in it (I have a feeling she doesn't use budget airlines!).
Doreen and Len are also converts to travelling light; they advise carefully rolling each item of clothing rather than folding, as rolling takes up less space, meaning you can fit twice as much in. And Beryl's must-haves are tea bags and powdered milk…she adds that 'even though tea abroad has improved greatly it's still not the same as tea here'. I heartily agree Beryl (I think it might be the way we make it too – a cup of lukewarm water with a lonely sachet on the side just doesn't do the trick).
But returning to cruising, please check your diaries for October because I'm hosting a 'Supercraft' cruise to the Canaries, and the good news is that we still have some sought-after spaces. It's a great cruise for groups too, and although I'm sure many will have made their travel plans for the year, there may be groups - or individuals - who fancy creating some handmade treasures in the Autumn sunshine?
We, that's the Crafty Beggars (myself and my business partner, Wendy Turner Webster, pictured above) have assembled a handpicked team of some of the country's best crafting talent – and if you have never tried crafting and cruising before, you can rest assured it's a winning combination! (But if you don't actually want to make anything, that's fine too!)
We set sail from Bristol on 7th October, 2018 aboard Cruise and Maritime's stunning ship Magellan, and we'll be seeking out the sunshine in Spain, Gibraltar, Tenerife, Lanzarote, Gran Canaria, Madeira, Portugal and Ireland, before returning to Bristol on Oct 22nd. Join us for a fortnight of fun, fabulous food and the opportunity to enjoy top crafting tuition on sea days - with everything from stained glass to beaded jewellery, and from mixed media artwork to marvellous mosaics. There are dozens of exciting workshops to choose from, so your crafting and creativity will reach a whole new level – and best of all it's a no-fly cruise, so there are no worries about excess baggage when you're carrying your treasures home!


Travel expert and TV presenter, Julie Peasgood is a regular columnist for Group Leisure & Travel.