Pam Wharton was a finalist for the 2021 Excellence Award. Here she tells us how she first got into travel and the qualities that are key to her role.
What are the key attributes needed in your type of job?
As groups & tours manager for Ellen Smith (Tours) Ltd, getting to know the organisers and building those relationships is really important; making sure you have time for them. I have a really nice relationship with the majority of my GTOs, we have a good chat about how they are and I take the time to get to know them.
They're putting their reputation in our hands, as well as our reputation being important and they rely on me as a tour operator to provide a service so that they don't get hassle from their group. There has to be that trust element on both sides.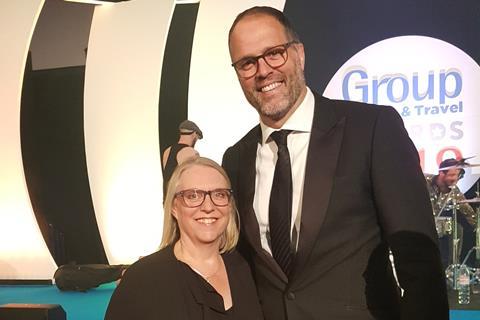 I look after them, all the way through from that initial phone call to suggesting itineraries, booking hotels, room lists etc. I'm their port of call if there are any questions. They know they can pick up the phone and I'm available 24/7.
How do you find new group travel organisers?
Ellen Smith Tours has been operating since 1900. We've got a lot of groups who have weekly or monthly meetings and they have speakers so we arrange to go along and talk to them about the history of the company and how it has progressed over the years. You can then build on that and find out what the GTOs are interested in.
It's also word of mouth. Our drivers get chatting to the customers during a trip and if there's somebody on the coach who's a member of a group, they will put us in touch with who their social sec is for example. In addition, we have a good following on social media and we try to do a fam trip every year for our regular organisers.
Why do you love working with groups?
Every day is a challenge and every day is different. They're such nice people and most of my organisers are friends too because we've got to know each other so much.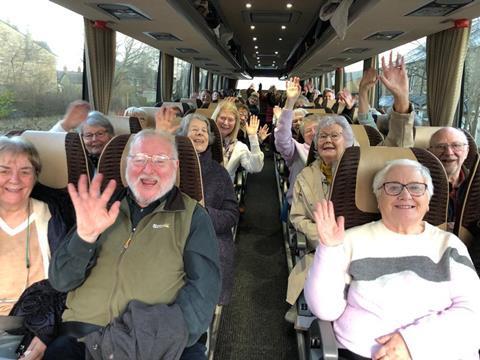 They'll call me and say they fancy doing x, y, z, they'll give me an area and then it's my challenge to go off and find a selection of hotels and come up with an itinerary. With the itinerary, it's finding the balance between keeping them busy and also having them feel that they've had a holiday when they come back. I like to find things that are a bit out of the ordinary especially as some of our organisers have been doing it 30 years plus so they've been there, seen it and done it.
What's the biggest challenge?
Single rooms/supplements. Our groups are seeing more single people and want their own rooms; the challenge being passed onto me as a provider is to find hotels willing to provide enough single rooms.
How did you first get into travel?
One of my first assignments at college was to write an essay in French. I didn't want to do it and decided to leave; my French teacher was Tunisian and told me there was a job going at the travel agency that booked her trips home. I went for an interview and got the job and I've been in travel ever since. This year is my 40th year in travel.
I worked for different airlines and went on to work in business travel sales as well as a student travel company. I began in the coach market in the 1980s with various jobs until six years ago; a conversation with the managing director at Ellen Smith led to me coming on board to grow the groups department and day excursions.
What's it like working in the group travel trade?
We're like a big family. People stay within the travel trade and it feels like you're meeting up with old friends. I've always worked for smaller companies and I like being hands-on, whether it's making the teas to putting together an itinerary together for a group.
Pam Wharton was a finalist for The Excellence Award in 2022, which is presented as part of the Group Leisure & Travel Awards.
You can find out more about it and read interviews with the other finalists at groupleisureandtravel.com/excellence.