We sat down with footballing legend and 2022 Group Leisure & Travel Awards host, Kevin Keegan, to discuss his biggest achievements in the game and what guests can expect from the ceremony on Wednesday 5th October in Milton Keynes.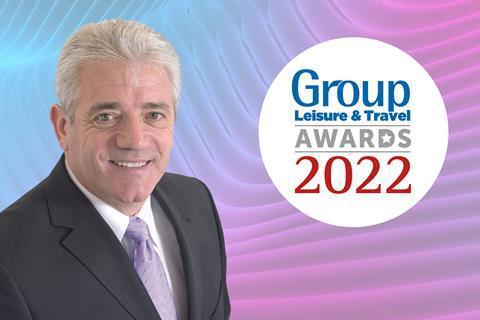 Why is it essential to reward the best of the best at the Group Leisure & Travel Awards?
It's very important that we recognise people's achievements and the places that offer fantastic experiences. That's what it's like in football, you only win the league or the cup if you're the best in that competition. There's always a nice atmosphere at an awards night as friends and colleagues come together to celebrate, because if you win, only one person might go up to collect the award but others in the room might have also contributed to that prize.
What can our guests expect from you on the night?
I always like to have a chat and a laugh with people. Quite often I get lots of questions about different goals I've scored or matches I've played in from those who might have been there on the day. They can describe these moments perfectly and every now and again, certain memories come back to me. I like to give an introductory talk about the game of football when I played, what I managed to achieve within it and the types of players I played with.
"It's very important that we recognise people's achievements and the places that offer fantastic experiences."
Like a lot of our readers, you spent your football career travelling around the UK by coach, what can you remember about your coach travels?
There can't be that many people on this planet that are as well travelled as me. With football, especially back in the day, we would travel for miles by coach. When I played for Scunthorpe United, I can remember playing at Torquay United for an evening game, then getting back up north to Glanford Park at around 6.30am the following day – we got beat as well! Of course, you didn't have motorways in those days. Some lads would sleep the whole way for an away match but some groups would get together and play cards, sometimes we'd get so wrapped up in a game that the journey would go very quickly.
Is there anywhere in the UK that you love visiting?
I think I've been just about everywhere, including John o' Groats and Land's End. Being from the north, I still like going back to the likes of Cleethorpes and Skegness where we used to have our family holidays in the mid to late 50s. We used to go on a train from Doncaster to one of these coastal towns, which was a massive treat as a kid.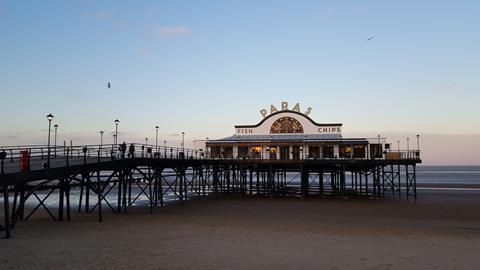 Is there a must-pack item that you take with you when travelling?
My wife and I are always driving up and down the country on short breaks, and as we've got older, the travel pillows that go around your neck come in handy.
You've had an unbelievable career in football, is there something you would say is your greatest achievement?
The most outstanding thing for me was to play for my country. To walk out with the three lions on your shirt, and then to captain England around 30 times is just an incredible feeling. When I was a kid, I saw Bobby Moore leading the England team out of the tunnel so to be able to stand where he stood was special. Yes, I won quite a lot because I played in some really good teams and I played in Hamburg for three years which was a great experience, but nothing beats that for me.
"The most outstanding thing for me was to play for my country. To walk out with the three lions on your shirt is just an incredible feeling."
The England team are closing in on another World Cup tournament, how do you think Gareth Southgate and his team will perform in Qatar?
Gareth Southgate was a player I picked when I was manager. He's very bright, he not only knows what his players can do but he knows what they're limitations are as well, so I think we'll go a long way again. They'll be tough to beat, whether they've got that bit of star quality to go all the way, we'll have to wait and see. I wish Gareth all the luck in the world, it couldn't happen to a nicer man. It'll be a World Cup like no other that's for sure.
When you played, were there any players that were tough to come up against?
In my day, every team had a 'hatchet man'. Leeds were renowned for being a hard side with players like Norman Hunter, Billy Bremner and Johnny Giles. We had Tommy Smith at Liverpool who played in the same sort of role, but they were better players than just going out to throw in some strong challenges. Thank god the rules have changed now, what is a sending off in today's game would probably have been a good tackle back then. It was a different time and a different game but still just as much fun.