Sandy Cornish won The Excellence Award in 2021. Here she tells us about her favourite places to visit and what makes her job at Tailored Travel so special.
Firstly, can you tell us about your role at Tailored Travel?
Tailored Travel is a groups specialist dealing with cultural trips to Europe and all over the world – we specialise in art and history. My role as operations manager means I put into practice the desires of the group organiser. We like to ensure that we tailor our trips so they fit the individual person and group, as no two groups are the same – it's definitely not a one-size-fits-all.
What's your secret to keeping the whole group happy?
We have a really good base of group organisers who have travelled with us many times. They know how we work, we know how they work and we have a great relationship. If there is anything that can't happen because of circumstances outside of our control, they're very good at communicating with us and with their members. We also have a great base of local agents, ground-handlers and guides in countries throughout Europe who help us resolve any issues.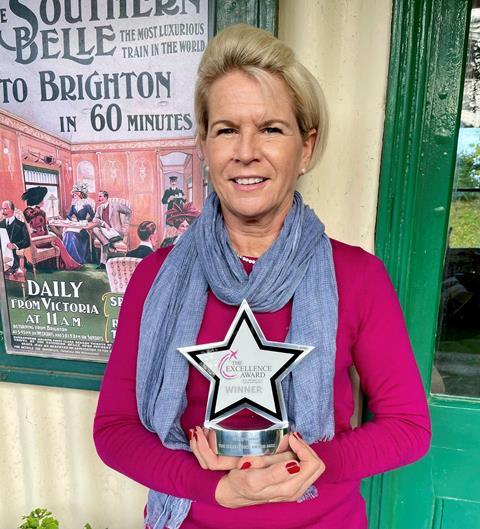 Can you tell us about a trip that was particularly tricky to organise?
There have been plenty of tours that are difficult to achieve! We've got a lovely group that does musical odysseys every year and they're always really interesting because they involve small churches and lesser-known venues. Because they are very individual, one-off places, they are more challenging.
What does a typical working week look like for you?
One thing I love about this job is that there is no average week or average day. I'll be dealing with a trip to Italy on one day and Scotland the next. A church group one day, then a musical group, another day a U3A or an art group.
I absolutely love that every day is different and that no two groups are the same – there's always something that's going to excite me. Sometimes the group organiser will come along with ideas for an itinerary that's entirely different and that I had no idea about. For me, it's a real learning experience.
Do you have some favourite destinations closer to home?
There are hundreds that I absolutely adore. There's Cornwall, and Scotland is another favourite. I love Edinburgh, and Glasgow is such an underrated city – there's so much art to see. Liverpool is another city where, again, people don't realise how many wonderful museums are there. You've got Tate Liverpool and all those wonderful museums at the Royal Albert Docks which is a wonderful place to walk around. The Imperial War Museum in Salford, Manchester is also fantastic.
Northumberland is another favourite – we take a lot of groups there and rightly so, it has a beautiful coastline. You've got Bamburgh Castle and the Holy Island of Lindisfarm. It's the most beautiful area and the sites are stunning.
We take a lot of groups to the middle of England too, to Warwick and Birmingham. And one of the other great places is Northern Ireland where there's lots to see, from the Titanic Belfast and Mount Stewart House to the Giant's Causeway.
What's the best advice you've been given?
Somebody told me many years ago only ever to do a job that you enjoy because then your life will be happy, and I couldn't agree more. I'm really lucky that I work for a great company in a really great team. I'm really thrilled to have won the award, but it's very much a team award because we are a team.
Sandy Cornish won The Excellence Award for brilliant service to group travel organisers, which is presented as part of the Group Leisure & Travel Awards.
You can find out more about it at groupleisureandtravel.com/excellence.