For those looking for inspiration along the Kent coastline, here are just a handful of the fantastic new things coming to Margate, Ramsgate and Broadstairs, including quirky tours, special exhibitions and anniversaries.
Bicentenary of the 'Royal Harbour' Ramsgate
In 1821 King George IV set off from Ramsgate with the Royal Squadron en route to Hanover. He was so impressed by the hospitality he received at the Kent port that he decreed it be declared a 'Royal Harbour' (pictured above) - a status that is unique in mainland Britain. Although details are limited at this time, the team are working to make the special anniversary a memorable experience for all who get involved with the celebrations.
The new Crab Museum
Crab Museum is a new and unique, all-ages visitor attraction opening in the heart of Margate Old Town this year. Beyond just the science of the seas and the forgotten story of the Margate crab, a visit to the museum will supposedly baffle and delight with its combination of philosophy, humour and critical thinking. As well as its quirky, interactive exhibits, the team will be welcoming groups to the café and gift shop. Its final opening date is still yet to be revealed.
For Families
Fagin's Den, Broadstairs - a new Dickens themed accommodation
Fagin's Den is a new, Dickensian themed holiday cottage named after the character Fagin in Oliver Twist. Families and Dickens enthusiasts can step back in time with furniture, memorabilia, books, games and artwork creating the ambience of the era. Dickensian costumes are supplied to make the experience even more authentic.To add to the fun, there are two treasure hunts, one for adults and one for children, where the aim is to find Fagin's hidden stash. Charles Dickens visited Broadstairs in 1837, aged 25, and he returned frequently for the next two decades. He described the town as, 'the freshest, freest place' and wrote both 'Our English Watering Place' and 'David Copperfield' whilst staying in the town.
Murky Margate tour
Join Johanne Edgington on a guided tour, in and around Margate's Old Town, to hear tales unfold about the darker side of Margate's history on a murder town trail launching in February/March 2021. Tales include:
Murder at the Metropole.
Margate's link to the Chocolate Cream Killer.
A suspicious death off Margate's jetty.
An unusual discovery in The Parade cinema.
The murder of Mary Ann Bridger.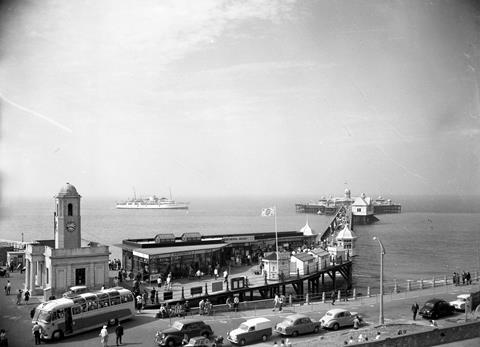 Special additions with Turner Contemporary
As part of England's Creative Coast and working with Turner Contemporary, Michael Rakowitz will be producing a specially commissioned artwork for Margate. England's Creative Coast is said to be a ground-breaking new cultural tourism experience and aims to connect outstanding galleries and arts organisations across the Kent, Essex and Sussex coastlines. This will be via seven new site-specific artworks by leading contemporary artists and the world's first ever art digital geocaching tour (an activity in which an item, or a container holding a number of items, is hidden at a particular location for GPS users to find by means of coordinates posted on the internet). The project will launch at Turner Contemporary on 1st May.
Antony Gormley's sculpture Another Time will also be staying in Margate for another ten years. The cast iron figure that was installed on Fulsam Rock beside Turner Contemporary in summer 2017 has been granted an extension and will remain in situ until 2030.