Research has highlighted nine of the more affordable capital cities in Europe, ideal for groups looking for a short trip full of culture, without a huge price tag.
Several factors were looked out in each European capital city to determine the average cost of a trip, including flights from any London airport, a night's stay and a three-course meal in a mid-range restaurant. These were then added together to compile a list of the top affordable visits which were listed as:
Warsaw, Poland
Taking the crown for the most affordable European capital for a city break, according to this research, is Warsaw in Poland (pictured above), with a total price of £161.67 per person. There are plenty of places to explore the city's history, including the Palace of Culture and Science or the Museum of the Warsaw Uprising, as well as many restaurants that serve up Polish delicacies like pierogies.
Madrid, Spain
In second place is Spain's capital, Madrid, amounting a total of £184.80 per person. While many may expect the capital to be pricey like other Spanish cities, such as Barcelona, there are bargains to be had. While there, groups can also opt for a Bernabéu stadium tour, home of Europe's most successful club Real Madrid.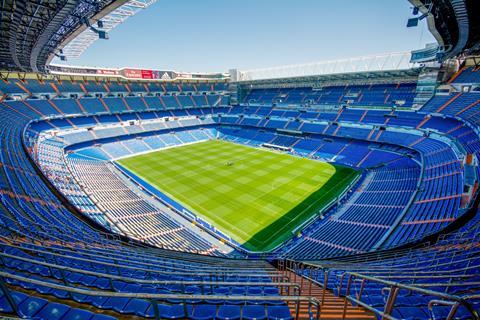 Sofia, Bulgaria
Taking the third spot is Sofia in Bulgaria, which came out with a total of £200.58 per person. For architecture enthusiasts, be sure to see St. Alexander Nevski Cathedral, or alternatively visit Borisova Gradina if you like to soak up the nature. However you decide to spend your day, you can always finish it off in one of the many bars dotted around the city where a beer will cost on average less than £2.
Riga, Latvia
Latvia's capital Riga is in fourth place with a total of £201.31 per person. Riga boasts plenty of attractions, from the Old Town, House of the Black Heads, and Vermanes Garden, there's plenty to choose from. Groups can also make time for a picture in front of Riga's Freedom Monument. It is considered an important symbol of the freedom, independence, and sovereignty of Latvia.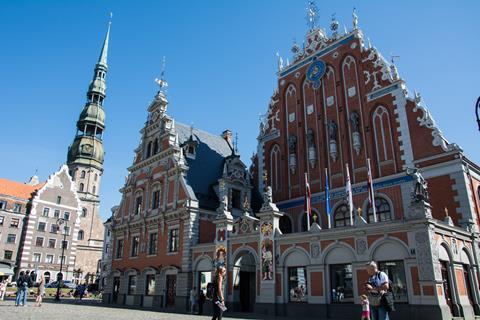 Prague, Czech Republic
In fifth place is Prague which apparently equates to £202.19 per person. A beer here is a steal priced at an average of £1.87, and you'll find many bars in the Old Square, which is particularly popular with tourists. Or, if you want to find somewhere with more locals, branch out slightly further and visit the district of Prague 2 where you'll find Vyšehrad which contains the Czech national cemetery and the ruins of a medieval fortress. It is considered the area of the historic establishment of the Czech rulers.
Budapest, Hungary
Ranking in sixth place is Budapest which totals £204.93. The Parliament Building is a must-see – its gothic architecture is spectacular to say the least, and you'll get one of the best views of the attraction from across the Danube River - especially at night. St. Stephen's Basilica is also particularly impressive, opening its doors for those who want a birds-eye view of the city from its viewing platform.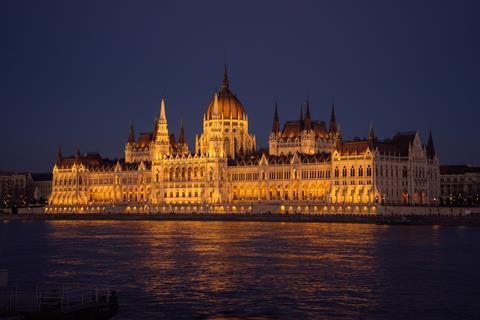 Vienna, Austria
Vienna, Austria, takes the seventh spot in the list, with a sum of £213.22. Schönbrunn Palace, Café Central, and Hofburg Palace are just a few of the many attractions that it has to offer. St. Stephen's Cathedral in the city centre is particularly special, with a colourful roof which is worth stopping to admire.
Belin, Germany
Following closely behind is Berlin with a total of £213.86. Those with a keen interest in history will particularly enjoy the Berlin Wall, where you can take a walking tour to see the former border patrol stations.
On the other hand, the city is known for its night life, so groups who enjoy a party atmosphere may want to head to Warschauer Strasse or Kreuzberg. If you want a stunning view over the roof tops, then groups can head 203 metres up the Berliner Fernsehturm (TV Tower).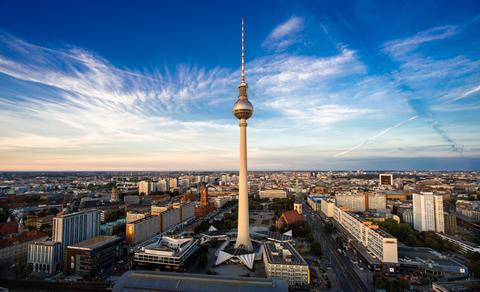 Bucharest, Romania
Finally, Bucharest will cost one person £215.14 according to the data. Explore the culture by visiting attractions such as the National Museum of Art of Romania during the day, and head to the Old Town on the evening where you'll find beautiful buildings as well as many bars and restaurants.
This information was provided by gamblingngo.com.