Graham Yandell visited Orlando Florida back in April, his first in nine years, and found plenty of changes.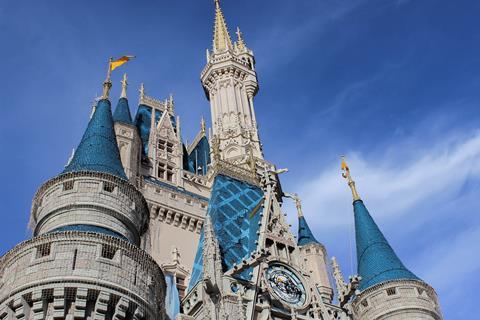 Florida isn't for every group and most people just associate it with theme parks, and for good reason. But there's much more to it than just Disney or Universal, as I rediscovered on a recent trip.
In general of course it's true that shopping is normally good, the weather is warm and often hot, and restaurants are plentiful and normally generous with portions. I'm going to focus on theme parks in this article, as there are plenty of groups who like to indulge in this experience both in the UK and overseas.
However they do come at a price in Florida and some of these costs are eyewatering, so looking for deals and 'hopper style' passes is essential. To set the scene, my first visit to Orlando Florida was back in 1993. I say Orlando, but actually much of the theme park action is located at or near Kissimmee, as are hotels and villas servicing the main parks including Disney and Universal. Having said that, I should, for balance, mention that the Bush Gardens park, which ranks with the best, is some distance away at Tampa and likewise, the Kennedy Space Centre is a good drive away too, that's if you decide to stay in the Kissimmee area.
This year I took a large villa at Kissimmee (which sleeps 12) and stayed for two weeks in the 'sunshine state'. Since my first visit in 1993 I have actually visited Florida many times, although my last holiday there was back in 2009 and things have changed quite a bit since.
Busier than previous visits
Most of all it now seems much busier compared to previous visits. There is more traffic and more traffic jams. I suppose that is the way of the world but getting around is not as easy as it once was. By chance I spoke to a passenger on the flight from Gatwick to Orlando who owns a villa there and he said the same thing, so it would seem I am not alone in my observation.
Talking of flights, we flew with Norwegian Airlines which proved good value. We upgraded to its version of premium class which was comfortable with very good leg room. We travelled on the new Boeing 787 Dreamliner and it was quicker, quieter and it seemed to me better for reducing jet lag. So, on a positive note, some things do improve!
Still a sense of magic
In my view the magic is still there but in reduced form and with some changes. The parks were always good at relieving you of spare dollars, but it seems even more so these days.
I suppose the other big change affecting choices over the years is Disneyland Paris, which altered the dynamic considerably. In comparison, this near Europe experience is only a hop away and remains very popular with UK groups. On my own visit a few years back I really enjoyed it.
Back in earlier times the Florida parks seemed to have 'characters' walking around in abundance. These days you check your app, see where they may be and when available, then you may have to queue up to have a picture taken – if that's your thing. It just seems so much more… well commercial really.
My 10-year-old grandson accompanied us on our trip and although he enjoyed it very much (and wants to go back), I do not believe he got the wow factor to the extent my children did in the past, when Florida offered fresh and exciting adventures.
Looking back, when the world was a bit younger, we turned up at a park and found things like signposts to help you around. There seems to be little signage these days in comparison and everything has to be organised and checked via an app and the result is loads of people wandering around the parks looking at screens and bumping into me!
Graham's review of the parks – and his top tips
SeaWorld: In general quieter than the other parks and a nice mix of rides and live shows. A visit to the One Ocean Show at Shamu Stadium is a must and it stages brilliant entertainment with the killer whales. Don't sit near the front unless you want to get really soaked – and trust me you will.
Worth pre-booking but not essential. Private tours and animal experiences can be arranged at SeaWorld too.
Universal Studios: Two parks in one - an amazing place. It's also huge and very busy and don't think about queuing for tickets to get in on the day unless you want to lose the will to live. We had ours pre-booked to collect and it still took over one hour! As with all parks forward planning and advanced ticket purchase is a must. Hogwarts and Diagon Alley from Harry Potter are a must, as is a trip on the Hogwarts Express. There is also a fantastic Hard Rock Café to experience. Worth booking restaurants in advance if you can.
Disney's Magic Kingdom: Yes folks it's the one with the castle. When we went (twice) it was incredibly busy with lots of queuing. I guess it's on the must do list for first timers, but personally I prefer other parks in the Disney group. Again there are different areas to experience and a range of live shows. Great fireworks in the evening. I thought some of the rides were a bit dated but Space Mountain is still a thrill. The kids love this park and it still remains a lot of fun with iconic images.
Disney's Epcot: Always a good day (or more) with its 11 different lands in the World Showcase and wonderful gardens and landscaping. Lots of good educational stuff for young and old. Also lots of different cuisine to try from the different lands you visit and of course, the United Kingdom Showcase is famed for its fish and chips in the English pub. The best food can be found in France however and pre-booking is essential.
Disney's Animal Kingdom: Do the safari. It's completely different to anything else you will do and relaxing too. Real animals in very authentic settings. The Avatar Flight of Passage ride is simply brilliant and we all agreed was the best ride available in any of the parks we visited. There are plenty of restaurants which are OK if a little overpriced, but that can apply to all the parks. A nice park with a very different atmosphere.
Disney's Hollywood Studios: This was formerly the MGM Studios. Some good fun to be had and movie themed rides and live shows are the order of the day. We enjoyed a superb Star Wars parade. The Twilight Zone Tower of Terror ride is just that – terrifying and not for the faint hearted.. I recommend the Hollywood Brown Derby restaurant for a good lunch or dinner. Not cheap, but a wonderful nostalgic experience and some of the best food around.
Disney's Typhoon Lagoon (water park): A relaxing park of sandy beaches and many water rides and rapids including a massive Surf Pool with giant waves which regularly bring screams and shrieks of joy from swimmers. Circle the park on a lazy river whilst taking in the sun, or enjoy rafting and some brilliant slides. This is an easy-going place and a relaxing alternative to the main parks where you walk and queue, walk and queue, walk…
Summary and group trip tips:
Anyway, having got a few negatives off my chest, I must say that it all remains great fun. As mentioned earlier, we took a villa and that offers the opportunity to have more privacy and to BBQ at home and the like.Most resorts do offer on-site accommodation packages and these come with the added value of access to the parks early before the general public gain admittance.
My big tip is not to do all the parks and to have days off for rest. Otherwise you can suffer from park burn out and very, very tired feet and legs. Always take fast pass type options if available and if you can afford them. However, stand by for more eyewatering expense!
You can of course organise your own trips by dealing with resorts direct, but people like Virgin and TUI can take the organising strain as can specialist group tour operators in the UK that GTOs would be familiar with, and this is likely your best option. Some of these operators may well be prepared to tailor make an itinerary for you. I should point out however that some of the resorts have their own travel agents too who deal with special requirements and details can be found on the individual websites.
For group rates talk to your tour operator or go to individual websites detailed above. There are many options and far too many to cover in detail here. Tours with flight packages are always a good starting point.
Image captions:
Main image: Magic Kingdom, Disney, CREDIT: Walt Disney World Resort.
Second image: Graham with grandson Ryan at Disney's Hollywood Studios.
Third image: Graham at the Tree of Life at Disney's Animal Kingdom.
Fourth image: Hogwarts Express. CREDIT: Universal Studios.
Fifth image: Surf Pool at Typhoon Lagoon. CREDIT Walt Disney World Resort.