GTOs have told us what is important when it comes to rebuilding confidence and we look at how tour operators and attractions are welcoming groups back safely.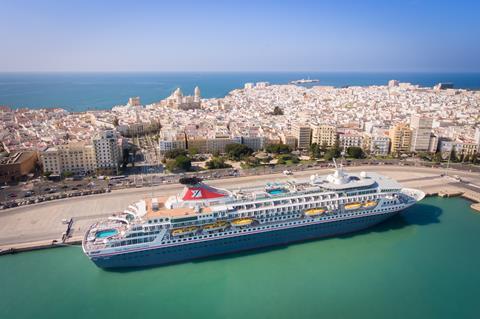 With the vaccination programme going well and the Government's Roadmap on track, group travel organisers have been telling us they are gradually starting to get back to doing what they do best - planning trips for their members. To do so, they are looking for reassurance from travel firms, coach companies and venues to ensure that the trips are safe to run and that they are covered in the event of cancellations etc.
Dianne Upton, group organiser for Let's Go Club, says she has seen big improvements in safety procedures since the pandemic which is what she needed to feel like she could get back out on trips safely. She said: "I have been very impressed with the way venues have dealt with cleanliness since the start of the pandemic, so this reassures me.
"Cooks Coaches of Westcliff-on-Sea, who I regularly book with, have also been very helpful about how excursions will be different. The company sent me details of the precautions it had introduced which I passed on to my members."
Some of the precautions taken by Cook Coaches include:
Coaches are "fogged" when there is a change of group/passengers – this is an antibacterial spray which works through the coach and filters in the air-conditioning.
Double seats are only given to people in the same "bubble".
For the driver's safety, certain seats are not used.
Passengers wear a face mask when boarding, during the journey and exiting the coach.
While the group is away from the coach, the driver will wipe down all "touch points" with antibacterial wipes.
James Silvester, who organises trips for Hartley and District Active Retirement Association, said the pandemic has brought new reassurances that GTOs have been waiting for.
He said: "In the last year, we have seen some of the things that GTOs have been asking for over many years, such as no financial commitments, delayed payments and other guarantees.
"There appears now to be a realisation that most organisers are unable to make immediate commitments and need time to announce what they are booking to their club members and for them to say yes and part with their money.
"The travel industry is now showing renewed positivity with its offers and innovations, plus the many safety measures on coaches, venues and hotels which are most welcomed. I truly hope it remains as the new normal."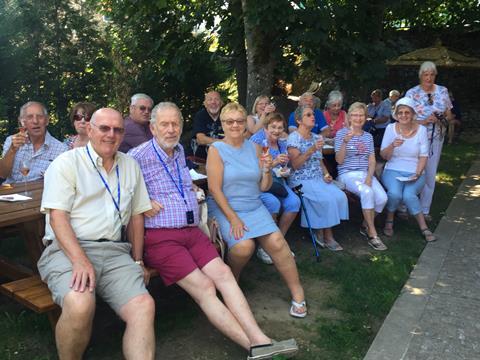 How tour operators are welcoming groups back
It is no surprise that the travel trade has had to adapt to the ever-changing rules and regulations to try to get groups back as quickly and as safely as possible. Tour operators have been introducing different precautions to reassure group bookers that their money and wellbeing will be well looked after.
Travel Editions is one of the many operators which has altered its conditions to ensure that groups can book a holiday without worrying about losing money. It has introduced flexible booking conditions, along with other protocols. Ellen Walker, business development manager, told us: "We will obviously be adhering to local guidelines in all countries but also implementing minimum standards of our own and risk assessments are being carried out on all suppliers, accommodation, visits and transport. As this is a constantly evolving situation it is important that we ensure our clients' safety and wellbeing is the number one priority."
Riviera Travel has told customers that they will be covered should Covid-19 affect travel plans, adding that if it 'can't ensure your group an amazing experience, the trip won't go ahead'. The company has extended its flexible booking policy so new bookings for 2022 can be changed for free up until 30th September 2021, plus the holiday can be changed to a later date or a different holiday without any administration charges should the Government ban travel during the time frame.
Fred. Olsen Cruise Lines also has a Plain Sailing Guarantee which has been designed to give passengers every reassurance about a booking made after October 2020. Some of the precautions in place include risk free deposits, where you can move the deposit to another cruise within 12 months of your original sailing with no extra fees. Should you also be unable to travel due to a positive Covid-19 test, the company will transfer your cruise or give you a sailing credit to be used on any voyage within 12 months of the original sailing date.
What attractions are doing to ensure safe visits
New initiatives and other safety procedures have also been at the forefront of different attraction's plans to offer groups the reassurance they're looking for.
Canterbury Cathedral in Kent has said that it will be keeping to very similar guidelines to the ones in place during last summer with timed entry, reduced capacity, prescribed routes around the Cathedral, sanitiser and the mandatory wearing of face masks unless exempt.
Melodie Robson, group sales and travel trade manager at the cathedral, added: "In terms of reassurance, we already have a very flexible booking policy for groups, which allows them to cancel a visit up to 3pm the day before a visit, or 3pm on a Friday if the visit is at the weekend, without being charged."
"We send out a full range of risk assessments and visitor guides when a group books with us, to ensure that group leaders can fully familiarise themselves with our requirements and get a taste for what the visit will look like now that we have a one-way route around the inside of the Cathedral."

Melodie Robson, group sales and travel trade manager at Canterbury Cathedral.
"We are finding that we are getting more group enquiries now, which is great. The general feeling is that they are reassured by the prescribed route and mandatory mask wearing. We have also noticed a marked increase in bookings for 2022 as some companies are really focusing on next year rather than this year now."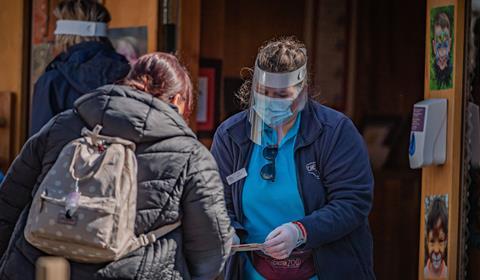 LEGOLAND Windsor Resort has said that it is committed to constantly reviewing its protocols in line with the Government's guidance. The resort has implemented temperature checks on arrival, enhanced cleaning, one-way systems and social distancing markers in ride queues and other areas. The team also asks that people visiting the park maintain these standards and wear masks on all rides and where they are required. The attraction has said that it has started seeing some encouraging signs from group bookers, with enquiries beginning to come in since unveiling the additional measures.
Both Chester and ZSL Whipsnade zoos have implemented new measures too. Similarly to many other attractions across the country, visitor numbers have been capped, face masks must be worn where necessary and extra cleaning protocols carried out.
Do you feel reassured that attractions and tour operators are doing enough to welcome groups back safely We'd love to hear from you about your experiences. Get in touch by emailing editorial@groupleisureandtravel.com.